If you have upgraded to Mac OS X 10.10 Yosemite and think it's a mistake, then you might want to downgrade back to Mavericks. This guide shows you how to move back to Mac OS X Mavericks from Yosemite.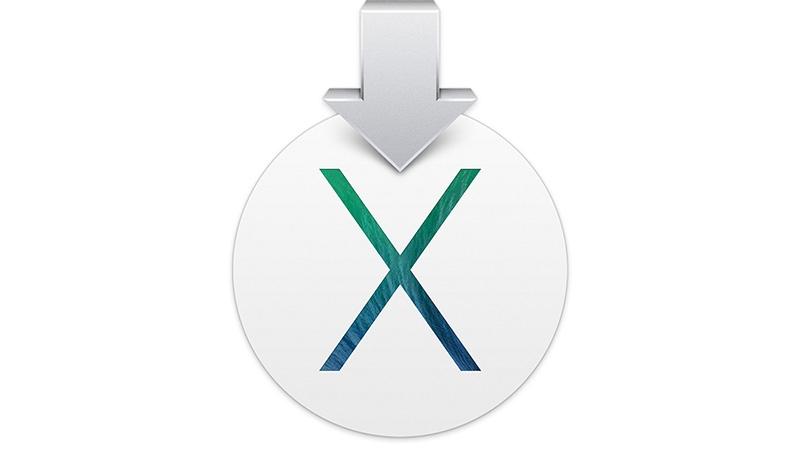 How to downgrade from Mac OS X Yosemite to Mac OS X Mavericks.
Sometimes upgrading to the latest version of Mac OS X doesn't work out so well. You've upgraded from Mavericks to Yosemite and suddenly a vital work program no longer works, or a feature you rely on is now missing. Or you simply have to access Mavericks to be on the same system as other people.
In this instance you may decide you want to go back from Mac OS X 10.10 Yosemite to Mac OS X 10.9 Mavericks. Unfortunately this isn't as easy as you might want, because Apple likes to get everybody to move in one direction. Once you've upgraded to Yosemite many apps and their libraries of data are now designed to work with Yosemite, and not Mavericks. And when Apple introduces a new operating system like Yosemite, it removes the old one from the App Store.
Fear not. We have the advice you need to downgrade from Mac OS X Yosemite to Mac OS X Mavericks.
First steps: Revert from Mavericks to Yosemite
First of all a couple of things you can't do. You can't just open the App Store and install Mac OS X Mavericks, even if you have previously downloaded Mavericks and have the file in your Purchased History. Attempting to do this simply brings up the warning that you can't install an older version of Mac OS X over a newer one. Similarly you can't boot into Recovery Mode (by holding down Alt during startup and selecting Recovery Disk) and reinstall Mac OS X. If you try to do this you'll simply end up downloading the latest version of Mac OS X (Yosemite) and re-installing that.
Backup Mavericks using Time Machine first (if possible)
Before you begin this process is much better if you have a complete and working Time Machine backup of Mac OS X Mavericks that has not been upgraded to Time Machine in Mac OS X Yosemite. If you were wise enough to create, and remove, a Time Machine hard drive containing a Mavericks backup before updating to Yosemite then well done. If you are lucky enough to be reading this before upgrading to Yosemite, and think you might want to go back to Mavericks then please attach a new external hard drive to your Mac and create a Mavericks backup (then remove the drive) before updating to Yosemite. This will come in very handy.
Help! I don't have a Time Machine backup of Mac OS X Mavericks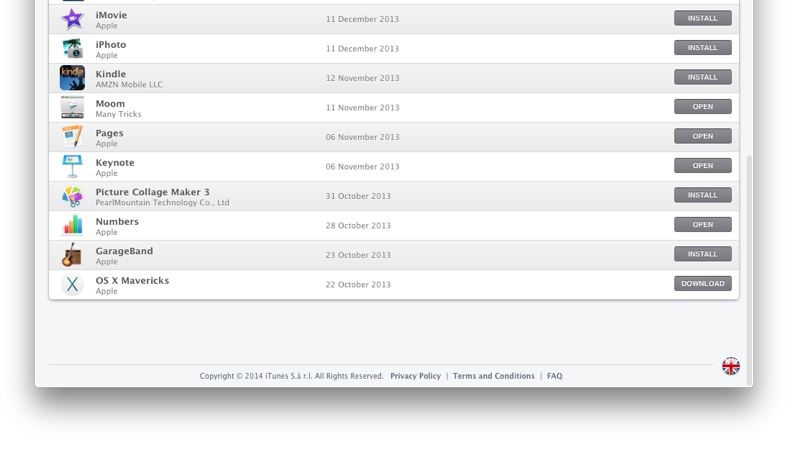 Don't worry. This makes downgrading from Yosemite to Mavericks a bit trickier but not impossible. Be aware that you will have to wipe your Yosemite installation completely and start from scratch, so backup as many files as you possibly want or need. You can either back them up to an external hard drive, or USB Flash drive, or you can use a service like Dropbox or Google Drive to backup your files.
Make sure you have access to all the programs you need to reinstall. You should make a list of your vital software and make sure you have installation codes, or installation disks (if you are still using Optical Drives). Any programs you purchased from the Mac App store can be downloaded again after you have got Mavericks up and running again.
Reverting back to Mavericks: get a copy of Mac OS X Mavericks from the App Store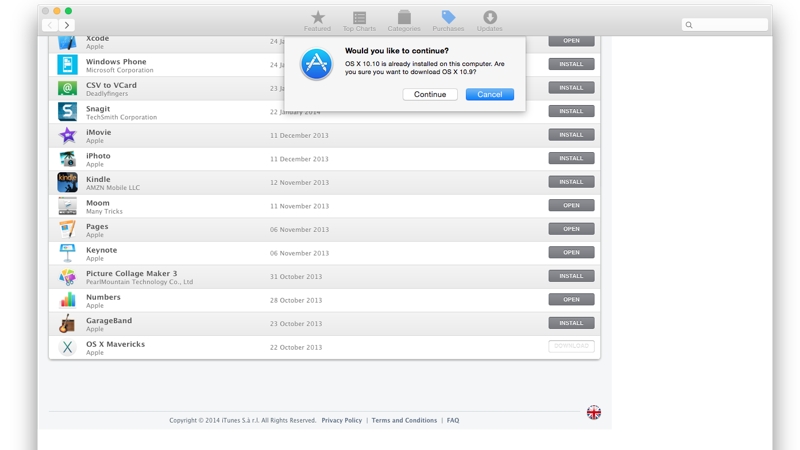 Follow these steps to get a copy of Mac OS X Mavericks:
Open the App Store.
Enter your Apple ID and Password and click Sign In (if App Store requests it).
Click Purchases.
Scroll down to find Mavericks.
Click Download.
If you do not have a copy of Mavericks in your download history then you need to ask another person to lend you a copy (by asking them to sign in to the App Store on your computer).
Revert to Mavericks by creating a Mac OS X USB boot drive
Now that you have downloaded the Mavericks file you will find it inside Applications. Look for the Install Mac OS X Mavericks files. You can use this file to turn an 8GB USB Flash into a Mac OS X Mavericks boot drive. With this USB Boot Drive you can wipe the hard drive on your Mac, and install a fresh copy of Mac OS X Mavericks. If you have your Mavericks Time Machine backup, it can be used to reinstall all your files and programs (otherwise you'll need to setup your Mac from scratch using the files you backed up to an external drive or cloud storage solution).
Follow this guide to create a Mac OS X Mavericks boot drive: How to create a bootable Mavericks Install Drive.
Using a Mac OS X Mavericks boot drive to perform a fresh Mac OS X installation
Now that you have created your Mac OS X boot drive containing a Mavericks installation, you can use it to format your Mac's hard drive and install Mac OS X 10.9 Mavericks instead of Yosemite.
Shut down your Mac (Choose Apple > Shut Down).
Insert the Mavericks USB Flash Drive into your Mac.
Startup the Mac while holding down the Alt key.
Choose the USB Flash Drive Volume.
Choose Utilities > Disk Utility on the Install Mac OS X window.
Select your main Volume in the sidebar. Now click Erase > Erase (warning, this removes everything on the volume).
Click Disk Utility > Quit Disk Utility.
Tap Continue on the Install OS X window.
This will now install a fresh copy of Mac OS X Mavericks onto your (freshly formatted) hard drive.
---
Recommend: If you are user of Windows PC, you can use Syncios to free backup old iPhone/iPad/iPod before iOS upgrading or downgrading. You can also backup data from old iOS and then transfer to new iPhone 6, iPad Aire or iPad Mini 3. What's more,there are Huge and growing collection of free games, apps, wallpapers, ringtones for new iPad Mini 3 and iPad Air 2. Just simply download and have a try.
---
Reference: macworld
You can follow Syncios on Twitter, Facebook for more tips and tricks.