How to Enable USB Debugging on OnePlus 5
- Is there any way to enable usb debugging on the OnePlus phone, "Syncios Data Transfer" doesn't recognize the phone as a usb device, whenever i try to connect to the phone, PC recognizes the phone as a portable media player. - Posted by Elena on OnePlus forums
USB Debugging mode is a feature of Android device, which created a connection between an Android device and a computer to allow the computer to transfer data, install application, read system log, etc. on the Android device. It gives you absolute control of your smartphone. You are able to use some third-party tools to better manage your OnePlus phone (for example, Syncios OnePlus Transfer). And it won't do any harm to your phone, but we recommend you to turn it off when there is no need to use it. The tutorial below will show you how to enable USB debugging mode on OnePlus 5.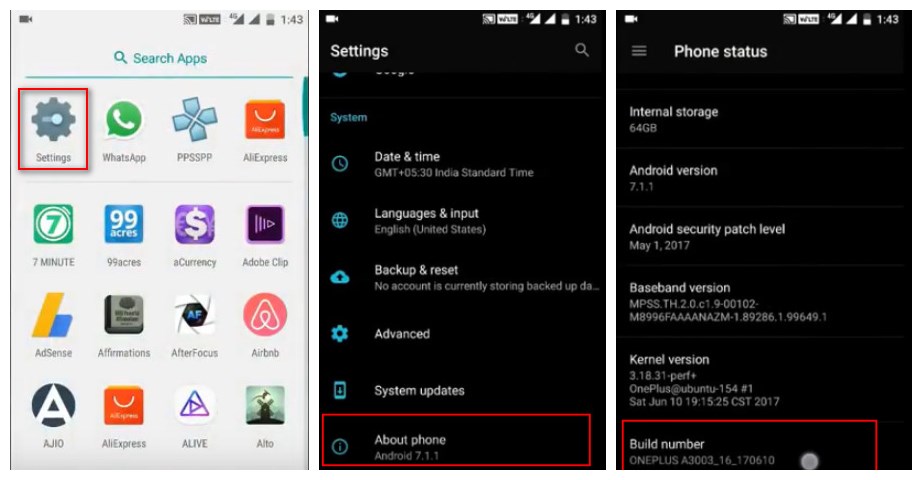 Step 1Unlock your OnePlus phone and go to Settings.
Step 2Under Settings, scroll down and open About Phone.
Step 3Find Build Number and tap 7 times on it.
You will get a message on your screen that "you are now a developer". That's it you have successfully enabled developer option on your OnePlus Phone.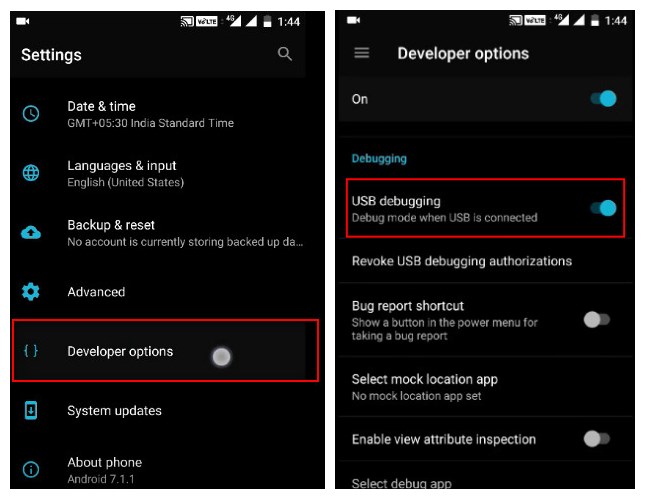 Step 4Go back to Settings, scroll down and tap on Developer option.
Step 5Under developer option, tap on USB debugging. You will see a notification "Allow USB debugging?" and click "OK".
Conclusion
Debugging options provide ways to configure on-device debugging, and to establish communication between the device and your development computer. If you need to transfer data between your OnePlus 5 and computer, you need to take USB Debugging as the very first step. And for helper to sync data smoothly, Syncios Data Transfer always comes as the priority choice.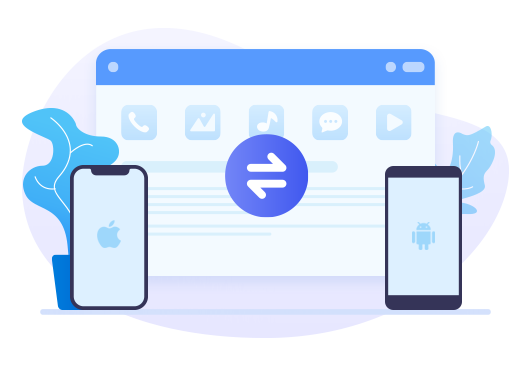 Features of Syncios Data Transfer
Transfer contacts, photos, SMS, music, videos and more between computer and OnePlus 5
Transfer music and videos from iTunes Library to OnePlus phone simply
Sync contents from iTunes to PC and OnePlus devices
Works perfectly with iOS and Android smartphones and tablets