Customize and Apply Spotify/Apple Music As Ringones on OnePlus 8/8 Pro
Spotify is a digital music service that gives you access to millions of songs. With Spotify, you can play millions of songs and podcasts for free. Listen to the songs and podcasts you love and find music from all over the world. Apple Music is a music and video streaming service developed by Apple Inc. Users select music to stream to their device on-demand, or they can listen to existing, curated playlists.
When you listen to music on Spotify Music app or Apple Music app, you may wonder what if I can set this song as my phone ringtone? Follow this tutorial, you will lean how to download and save Spotify and Apple music forever and set it as your ringtones.

Part 1. Permanently Download and Save Spotify Music
If you could save music from streaming app like Spotify to your device or PC permanently, you could spend more time with music in case unstable internet connection. Download and save songs for offline listening is definitely a wonderful thing for every music fan. However, owing to the security measures, you could do nothing even though you've tried all methods. Hence you need help from Spotify music downloader. It supports to download songs from Spotify and convert Spotify songs to mp3 files to save them on PC or mobile phone permanently.
Step 1: Download and Install Spotify Music Downloader
Get this helpful tool TuneCable Spotify Music Downloader downloaded and installed. To get downloading address of Spotify songs, you also need to get Spotify App installed on your computer. After all preparations, open both Spotify Music Downloader and your Spotify Music App on your computer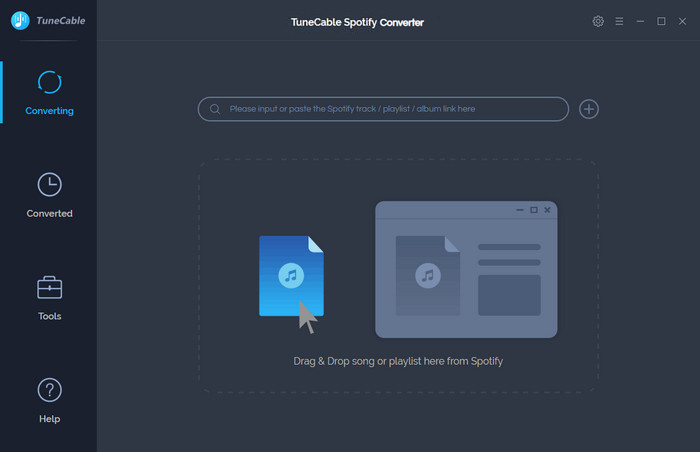 Step 2: Add Spotify Songs to Download
Here provide you two ways for you to add spotify songs to the downloader. You can choose to drag a playlist or a song from Spotify Musci app to TuneCable Spotify Downloader directly.
Otherwise, you can select a playlist or a song on Spotify app, then right click it, from the selection window, tap "Share" to copy the link of the playlist or song. On the primary interface of TuneCable Sppotify Music Downloader, go to

(Add) button, click on it and paste the link you've copied from Spotify to the input box.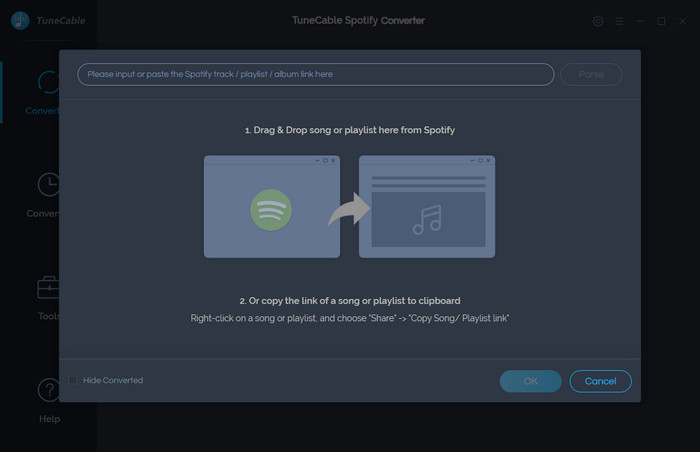 Step 3: Start to Convert Spotify Music
When you finish adding all songs you need from Spotify, you can start setting the output parameters from the added songs. On the top right of menu bar, you can find a

(Setting) button, click on it to get a pop-up window of settings. You are allowed to set the output qualities formats and saving path of all tracks. It's recommended to convert songs to mp3 files because mp3 files are easily to transfer and play. Then just save and close to apply the changes. Before the conversion, you'd better check all songs you add to see if you need to add more or remove some unnecessary tracks. Finally, click on Convert to start the process.
Step 4: Check Converted Songs on Computer
It takes a while to download and convert all songs, just ensure a well internet connection during this conversion. After it's done, find the column Converted, click on this tap you can view all downloaded Spotify music. Open the output folder from this interface then check and play the downloaded song through TuneCable.
Step 5: Import Downloaded Spotify MP3 Songs to OnePlus 8
All downloaded Spotify music needs to be imported to OnePlus 8 at last. Open the output folder on computer you will find all tracks are converted to mp3 files, which means you are able to move these songs to any devices you want. If you need a quick way to import songs from computer to OnePlus 8, follow this part to import the downloaded songs to your OnePlus 8.
But in this article, we share ways to customize OnePlus 8 ringtones, therefore follow part 3 to make ringtone using Spotify music you've downloaded.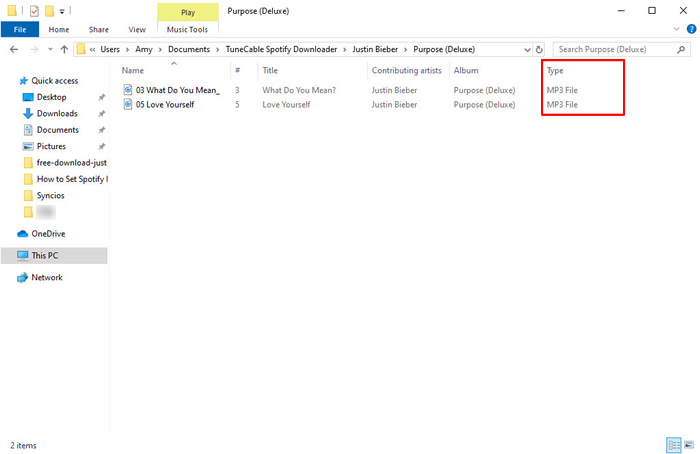 ---
Part 2. Permanently Download and Save Apple Music
If you subscribe to Apple Music, you can enjoy all music and download songs or add them to your library. Offline listening is one of the biggest highlights of a subscription account, and you can enjoy your favorite songs even if you are in an area where the Internet signal is weak or the packet is exhausted. But you could not move or copy the downloaded songs because of the protection of copy rights. There is a solution that gives a way to save Apple Music to computer with or without subscription for offline listening. And you can convert them to mp3 files which is available when you need to make a ringtone on your phone.
Step 1: Download and Install Apple Music Converter
All begin with a installation to Apple Music Converter. After the installation on computer, open this tool. On the main interface of this tool, you can find a '+ Add' button and click on it. Then you are able to select song from Apple Music Library.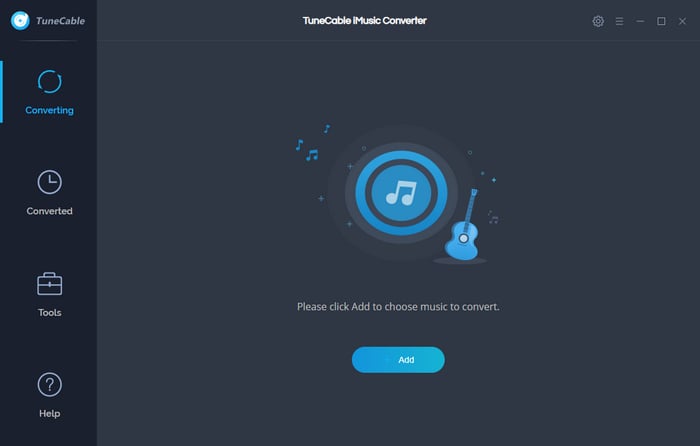 Step 2: Add Apple Music to Convert
A pop-up window will display your Apple music Library, and on this pop-up window the iTunes Library and playlist can be checked. From this iTunes Library, select songs you need or select all songs at once, then click on 'OK' to make a confirmation.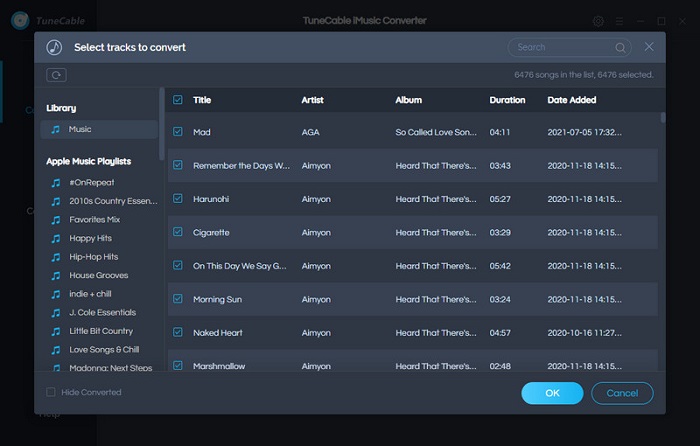 Step 3: Set Output Parameters of Apple Music
You need to set output parameters before the conversion. Go to the right upper corner, find a 'Settings' icon, click on it. Then a settings window will pop up. You are able to cahnge the output format (MP3, AAC, FLAC, WAV), output path, output quality, conversion mode, and other parameters according to your needs. Change setting according to your needs.
Step 4: Download and Convert Apple Music
When you are done with output parameters, the last thing you need to do before conversion is to check all songs you've just added. You can add more or remove some tracks at this time. Once it's done, click on Convert button to start the conversion. Keep a stable internet connection during this process.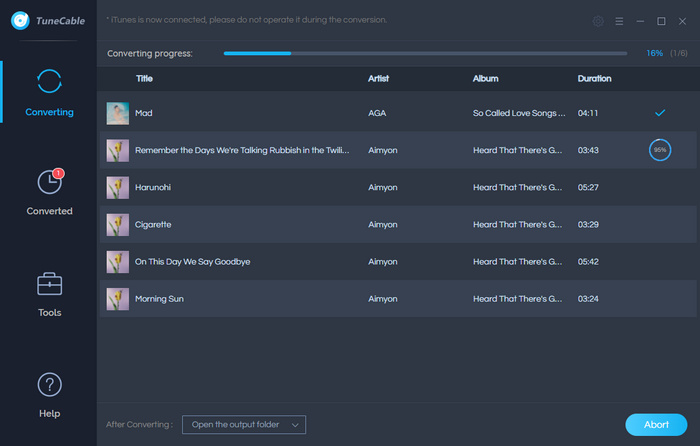 Step 5: Check Converted Apple Music Songs
After the conversion finishes, navigate to Converted column to check the converted or downloaded songs. The converted songs are enlisted here. Those songs are saved to local disk.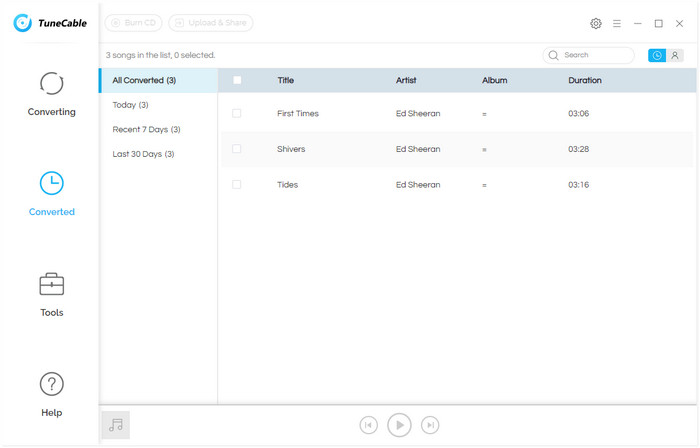 Step 6: Imported Apple Music Songs from Computer to OnePlus 8
If you need to move those converted songs to other devices, you can open the output folder on computer and import the songs to any iOS or Android device.
But in this article, we share ways to customize OnePlus 8 ringtones, therefore follow part 3 to make ringtone using Apple music you've downloaded and saved.
---
Part 3. Customize Ringtones on OnePlus 8
We all want to customize our phones by putting our unique stamp on it. It means that you need to do something differently if you want to customize your phone. For some users, getting a a well-designed cover for the phone makes different. And for some users, they want to be different through custom ringtones. Though there are plenty of catchy default ringtones, we still prefer to use our favorite song as a ringtone. Adding ringtones on an iPhone is usually done through iTunes. But for Android users, such as OnePlus 8 users, how do we do to easily customize ringtones?
To create ringtones on your OnePlus 8, you'll need help from a ringtone maker anyway. There are many ringtone creator apps available on Google Play Store, today I will share you a phone data manager, Syncios Phone Manager. This tool is the most reliable one for making ringtones on OnePlus 8 or 8 Pro. Also, you are able to get help from this program when you need to manage and edit your phone data like contacts, messages, music, videos, photos, apps. You can get the free version and check more functions you like. Now, let's check how to turn any song to ringtones on OnePlus 8.
Step 1: Download this free tool - Syncios Mobile Manager to your computer. This a total safe and reliable app. Install it according to its instructions and then run this program on your computer. Connect OnePlus 8 to computer via an USB cable. To make sure a proper connection, you'd better check the following tips:
❶ Keep phone unlocked and check your phone frequently;
❷ Choose connection mode as "Transfer Files" as soon as connecting;
❸ Enable USB debugging mode on your OnePlus 8.
After recognized successfully, move to next step.
Step 2: If you followed part 1 and part 2 of this tutorial, you should have downloaded Spotify/Apple music to computer. On start-up interface of Syncios Mobile Manager, go to top menu bar and click on Toolkit tap. Syncios provides various handy tools for mobile phone users here. Navigate to Ringtone Maker, open this tool.
Step 3: Choose a song from computer then play this song. Listen to it and set its start and end to customize a ringtone. Finally, click on Save & Import to save this custom ringtone to your OnePlus 8.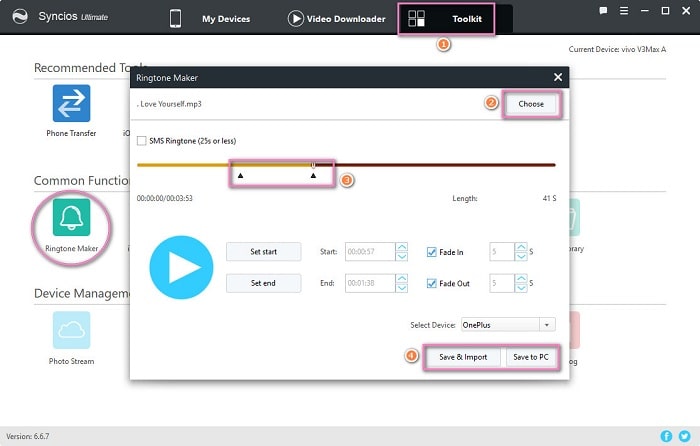 ---
Part 4. Apply New Custom Ringtones on OnePlus 8 for the Entire Agenda
With all steps above, you've learned how to make custom ringtones out of Spotify music or Apple music. Hence, now we start sharing how to apply the custom ringtones on your OnePlus 8/8 Pro.
Step 1: Get physical access to your OnePlus 8 and find Settings app, open it. Then scroll down and click on Sound & vibration > Phone ringtone.
Step 2: You can find the imported custom ringtone directly from the ringtone list if you've saved ringtones into Ringtone file folder. If not, follow the next step.
Step 3: Tap on the Add button to initiate the media manager app.
Step 4: Music files stored on your phone are enlisted here.
Step 5: Choose a mp3 song and set it as your custom ringtone.
---
Part 5. Personalize the Ringtone for Individual Contacts on OnePlus 8
Some of phone users choose to set a special call ringtone for families or friends to distinguish calls. You will know who is calling with the help of individual ringtones. By knowing who is calling you can react quickly if you are in an important meeting. You can choose to answer the phone or hang up.
Step 1: To designate a ringtone to a contact on your OnePlus 8, open Contacts app on OnePlus 8 phone and find a contact you need, tap on it to view details.
Step 2: On the contact details interface, find Edit option and click on it.
Step 3: Tap Menu, then tap Set ringtone.
Step 4: Select from the available ringtones.
---
Part 6. Change Ringtone for Incoming Emails on OnePlus 8
For incoming emails, some users want to set different ringtones too. Check details below to get tips.
Step 1: From the Home screen, swipe up then open Settings.
Step 2: Tap Sound & vibration and tap Default notification sound.
Step 3: Select from the available ringtones.
---
Conclusion
Various ways are available when it comes to Android data transfer, so we outline several most effective solutions for you. We hope this guide provides a help for you in transferring music to OnePlus 8/8 Pro. If this guide do help, don't forget to share it with your friends.
---
Tips

what's next? Download Syncios Tools now!
---