How to transfer data from old Android device or iPhone to New Nexus 6
Syncios Data Transfer is a software specifically designed for transferring data directly from one device to another and also providing an option of creating backup and restore of your phone.
Syncios Data Transfer can transfer data directly from a phone to a PC for it to backed up. Contents like bookmarks, contacts, books, music, notes, text messages, photos, apps, videos and call logs can be transferred from the source device to the target device in a click of a button. All one has to do is to purchase Syncios and install it on your PC and do the data transfer.
How to transfer data from old Android device to New Nexus 6
1.

Install Syncios Data Tranasfer to your computer

Make sure that you have Syncios Data Transfer installed in your computer. If you don't have one, click below button to download. Follow the install instructions until the software is installed in the computer.
2.

Install the USB drivers for your device (Windows Only).

Install the USB drivers for your two android devices so that they can be recognized by the computer. In most cases, devices auto install their USB drivers but to avoid any inconveniences, just install the USB drivers of your phone if you have them.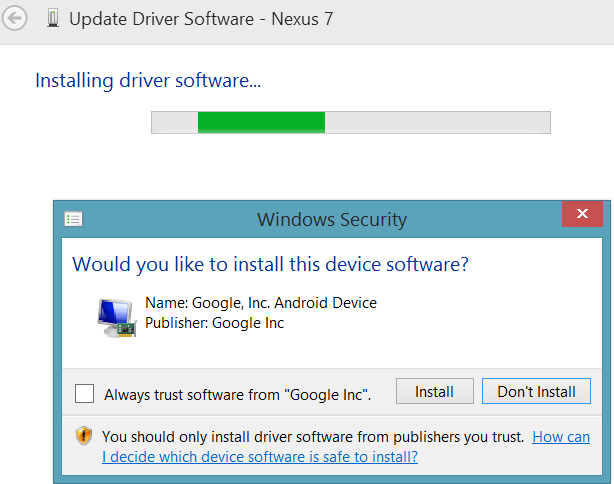 Once the driver installation is complete you'll see a refreshed list of devices on the Device manager screen showing Nexus 7 driver installed successfully

3.

Run Syncios Data Transfer

The moment the Syncios has opened it's homepage, you will prompted to choose between phone to phone transfers or backup and restore. At the moment, you don't require to backup or restore option. What you just want is to transfer files from your old android device to your new Nexus 7. So you select phone to phone transfer option. This enables you to transfer data directly from one phone to another in a click.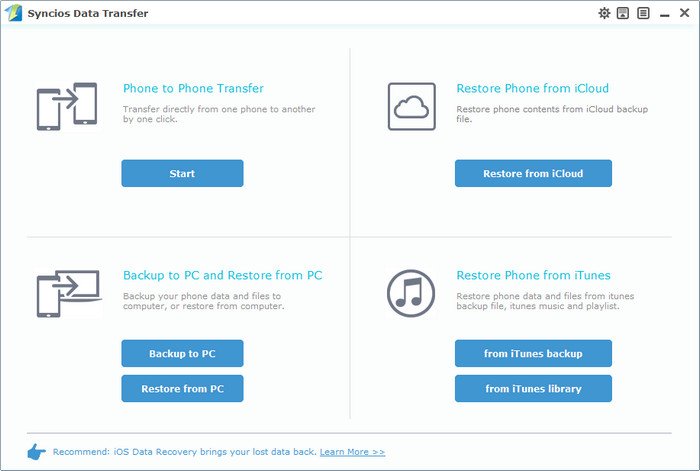 4.

Enable USB debugging mode(Optional)

In data transfer, both devices should be in debugging mode so that Syncios Data Transfer can be able to access the files stored in the devices. To enable USB debugging on your android phone, Go to Settings > Developer options > USB debugging in android 4.2+ and in our case, Nexus 6 has an android version of 5.0.

Connect both your phones to the computer via a USB cable.The moment both phones are connected, Syncios will detect them automatically and they will appear on its menu. One device will appear on the source side and the other on the target side depending on the order of your USB ports. Make sure your old android device is on the source side and your new Nexus 6 on the target side. If you wish to swap their positions, click on the "Flip" button and they will change their positions such that the source becomes the target and the target becomes the source.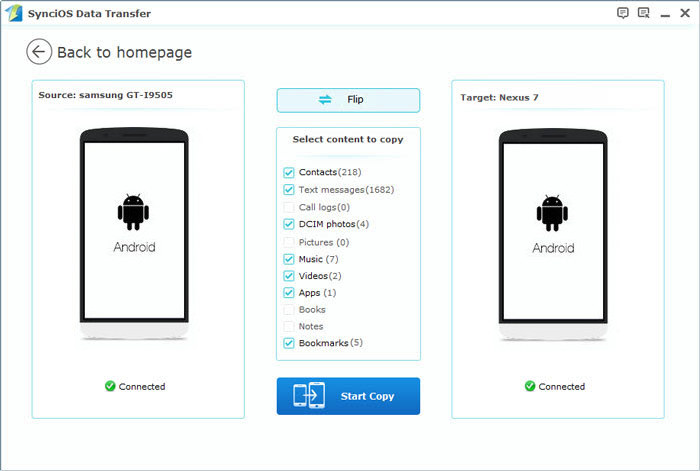 5.

Select the files to transfer from your old Android to Nexus 6

Select the files to copy. Whether you want to copy the contacts, photos, videos, messages, apps, notes, call logs or bookmarks depending on their availability and click on "start copy" button. A pop-up window showing the copying progress will appear and it's progress measured in percentages.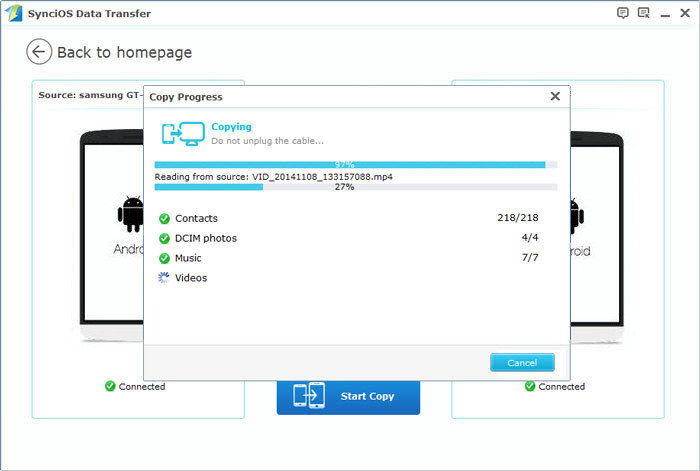 Once it has reached this stage, don't unplug the devices and the only thing to do is to seat back, relax and wait for the Syncios Data Transfer to notify you of the process completion.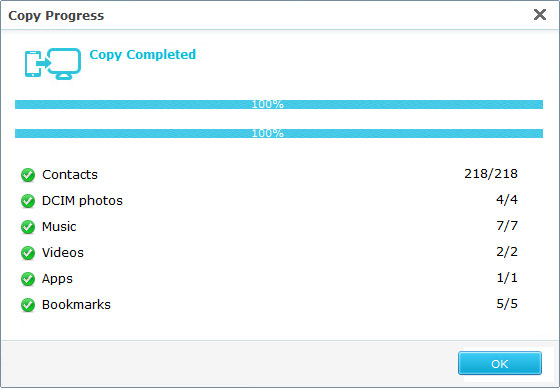 Note: Syncios Data Transfer does not only support moving data from Android to Android, but also supports cross-platform data transfer. View more supported phone mode, please visit here.
Should you encounter any problem in using Syncios Data Transfer, let us know in the comments.