How to Add SRT Subtitles to Videos in iPhone, iPad
You may have some videos which have no subtitles in your iPhone or iPad, of which you may download from internet, or shoot by yourself in daily life. And have you ever wondered how to add subtitles like .srt to these videos for watching or collection?
SRT as the most basic subtitles format, is supported by most of the video player and subtitle creation program and it is just a text file in which you can edit with text editors simply.
Here is a useful guide on how to add srt subtitles to videos in your iPhone or iPad. If you are looking for a method to add SRT Subtitles to your loved videos in iPhone, iPad, you can follow the steps below to make it. And we hope this article can help you edit the subtitles easily. Now let's get started.
Part 1: Transfer iPhone or iPad Videos to Computer
First of all, you need to get the iPhone or iPad videos transferred to your computer. Here you can use Syncios Mobile Manager to export your iPhone or iPad videos to computer with fast with one click. You can download and install it according to the operating system of your computers.
Step 1Launch Sycios Mobile Manager via Syncios Toolkit. Choose "Mobile Manager" program on the main interface when opening Syncios Toolkit. Then get iPhone or iPad Connected with PC.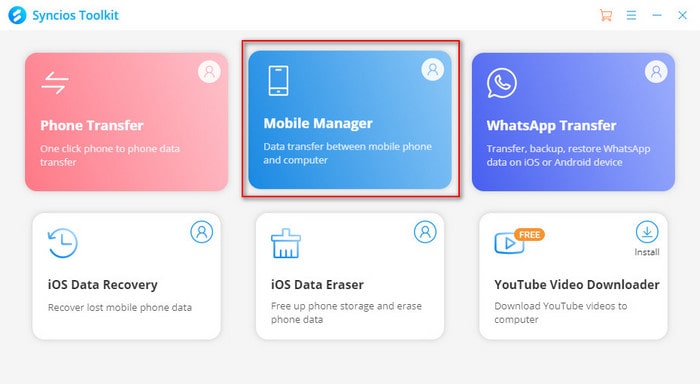 Step 2Start Transferring iPhone or iPad Videos to Computer
You can view few options at the top of Syncios Manager. Just click "Video" option. It will list all video files on your iOS device. And choose the videos you want to add srt subtitles. Then click "Export" button and browse output location to export selected videos from your iPhone or iPad to your computer.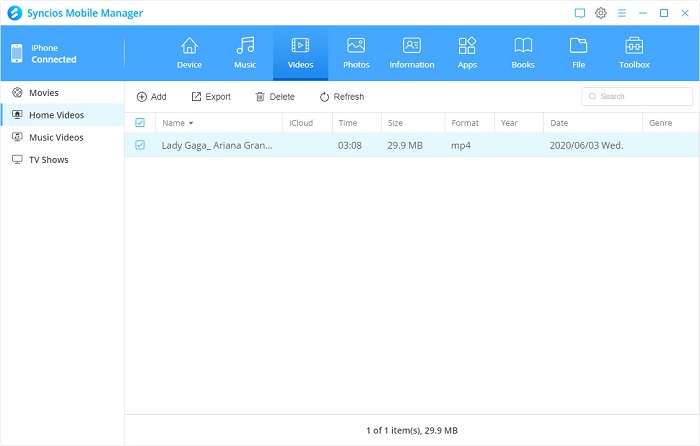 Part 2. Add SRT Subtitles to iPhone or iPad Videos
Here Any Video Converter Freeware is also very specialized in helping users add external srt subtitles.
1. Edit a SRT File with Any Text Editors like Notepad ++
A number like 1, 2, 3……indicating which subtitle it is in the sequence.
The start and end time should be edited.
The subtitles contents included.
The blank line is necessary when starting new subtitles.

2. Save the Subtitles you Edit to .SRT Format
In Notepad ++, please click menu File->Save As, change file name to xxx.srt, set Save as type to "All Files". Please save .srt file as "ANSI" if using English subtitles and save non-English subtitles to UTF-8.

3. Copy SRT File to folder, and Rename .SRT File according to the Video Name

4. Add iPhone or iPad Videos you Selected to and Add SRT Subtitles to Any Video Converter
Launch Any Video Converter Freeware on your computer and add iPhone or iPad Videos you want to add .srt subtitles. Then select in the drop-down list "Add Subtitle" to add the subtitle you have edited.

5. Adjust Subtitles Position, Size, Color and Font If You Like
Please adjust subtitles position, size and font according to the following requirements:
Encoding: Just set UTF-8 (UTF-8) as the default format for subtitle encoding.
Position: Adjust the slide bar to change the position of the subtitles on screen.
Size: Increase/Decrease scales of subtitles according to movie height, width, and diagonal.
Color: Various font colors are available to choose from.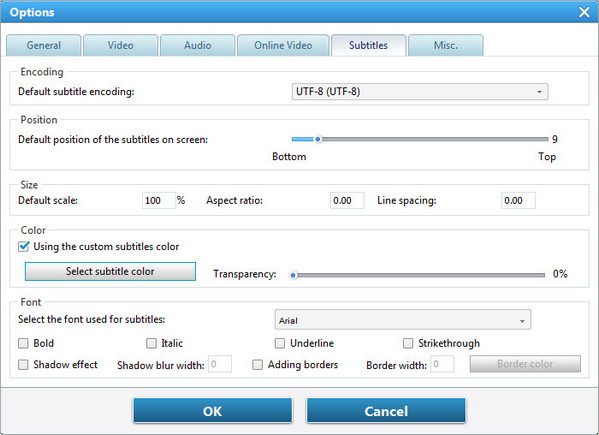 6. Preview the Video before Encoding and Start Conversion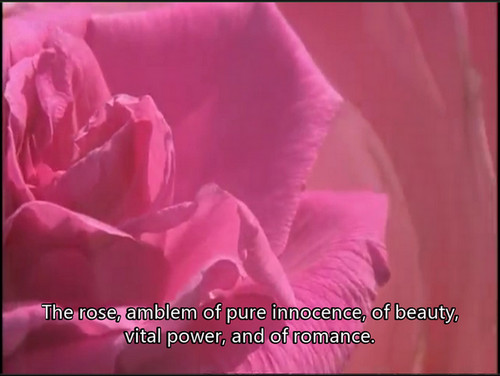 As you can see, the videos in iPhone or iPad now have subtitles you added! Just have a try to enjoy it.
Conclusion
What do you think of the method of adding srt subtitles to your favorite videos? Is it simple enough to preform? Syncios Manager is truly a helpful device manager for iOS users. Besides of video transfer, it allows you backup&restore your data like Contacts, Messages, Call Logs, Photos and social apps. Moreover, there are many useful build-in tools on the Toolkit, such as Ringtone maker, audio/video maker, GIF maker and YouTube video download etc. We recommend you to download it and have a try. And if you encountered some issues or have any other questions while using the program, you can simply leave a comment below or contact us, we are very willing to help you solve them.
---
What's next? Download Syncios Manager to edit your subtitles now!