Download Music From YouTube- Free and Paid
When it comes to streaming music service platforms, most people's first reaction is Spotify. In fact, YouTube, one of the world's largest video-sharing sites, has a wealth of music resources. Many popular singers such as Ed Sheeran, Justin Bieber, Rihanna and many others run their own YouTube channels and post official music videos for new songs. If you are a video producer, then YouTube music is a treasure trove for you, where you can find many copyright-free, free or paid background music to enrich your creations. While the question is, how can you download music from YouTube?
Don't worry, this article will give you details on how to download music from YouTube, offering several ways to do it for free and for a fee.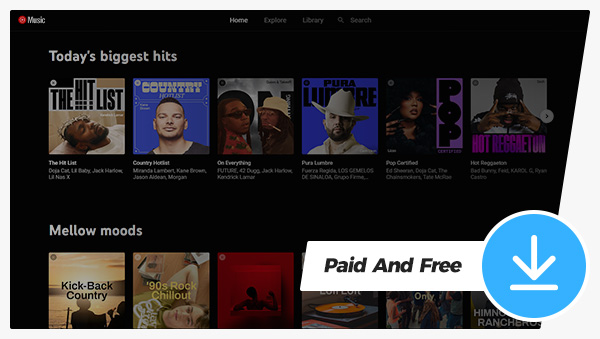 ---
Part1: Download YouTube Music for a Fee
Download with YouTube Premium
The first method is to download from the official channel. Whether you are downloading videos or music, YouTube requires you to have YouTube Premium. It currently offers two subscription models, YouTube Premium and YouTube Music Premium, and many people do not know the difference between these two subscription models.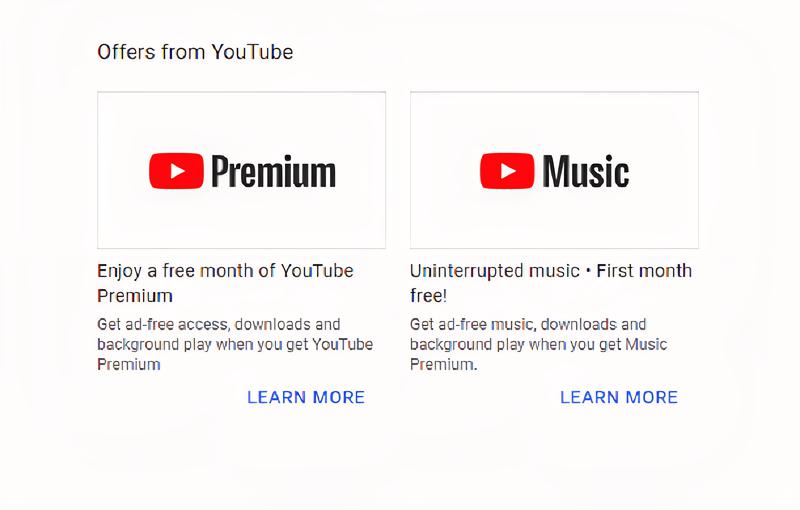 Basically, YouTube Music is a music streaming application developed by YouTube, a subsidiary of Google, similar to Spotify and Apple Music. Only a Premium member can enjoy the best listening experience, which costs 10 dollars a month.The best thing about YouTube Music is that since it relies on the YouTube platform, most of the music is available on video. In addition, YouTube music Premium members also have access to Google Play Music. Conversely, if you purchase a Google Play Music subscription, you can also enjoy YouTube Music.
YouTube Premium is also a membership service offered by YouTube, formerly known as YouTube Red, which costs $12 per month and offers benefits such as ad removal, offline playback of downloaded movies, background playback, free access to original episodes and YouTube music premium.
If you are willing to pay for your favorite music, then buying and downloading it through official channels is definitely the best way to go. If you are a YouTube Music Premium member, you can download music to play offline on your mobile device. One catch though is that you need to reconnect to the internet at least once every 30 days to keep the downloads going. This means that if the membership expires later, the previously downloaded music will no longer be available for listening.
---
Part2: Download YouTube Music for Free
As it known to all: free is the best. If you google for how to download YouTube music for free, you will be presented with many articles, almost every one of which will list a variety of programs that can help you download music for free, which can make you feel overwhelmed and unsure of what to choose. This article has selected two great programs for you from the crowd and will walk you through the steps in detail.
1. Download YouTube Music with Syncios YouTube Video Downloader
Syncios YouTube Downloader is a safe, clean software with no bundled programs and no extra charges. This is important, as being safe and clean means that your personal information is protected. Some websites or software, although they say they are free to download, may actually have restrictions to convince you to buy their services. Syncios YouTube Video Downloader, on the other hand, is completely free.
---
What Syncios YouTube Video Downloader can do for you:
Download online YouTube videos and music for offline playing.
Free download YouTube videos to MP4, MKV, M4A, and WEBM.
Download YouTube videos at fast speed.
Select video quality: 144p, 240p, 360p, 480p, 720p, 1280p, 1440p, 4K.
Free offer and no extra fee.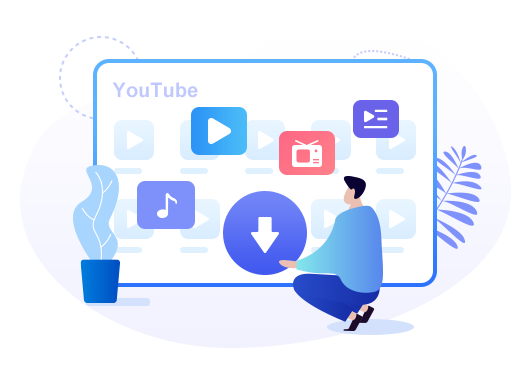 Steps to Download YouTube Music with Syncios YouTube Video Downloader
Step 1: Download and install Syncios YouTube Video Downloader. If you are a Windows user, you will see an icon called Syncios toolkit on your desktop after installation. Don't be confused, double-click on it, and you will see an interface with six sections. All you need to do is clicking on the last one, YouTube Video Downloader.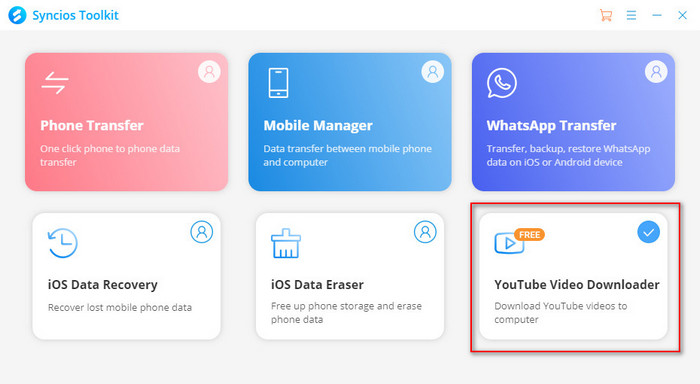 Step 2: Copy the link of the music you want to download from YouTube and paste it into the search box, click on the magnifier button to start your search.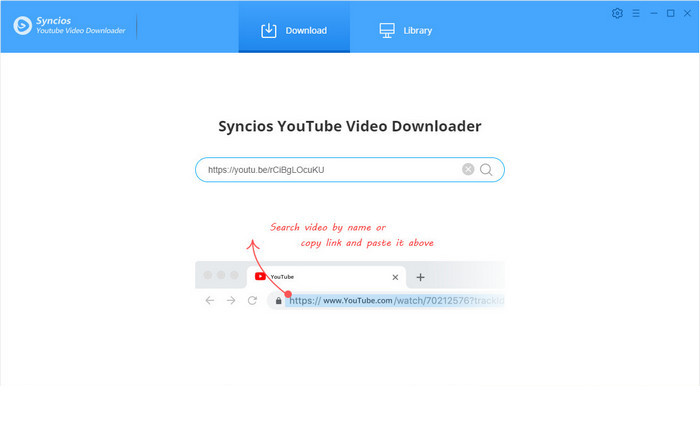 Step 3: Wait for the search to complete and click the "menu"

button next to the target video. A window will pop up allowing you to select the corresponding video or audio in different output formats and quality. Audio files are currently supported in m4a and webm formats.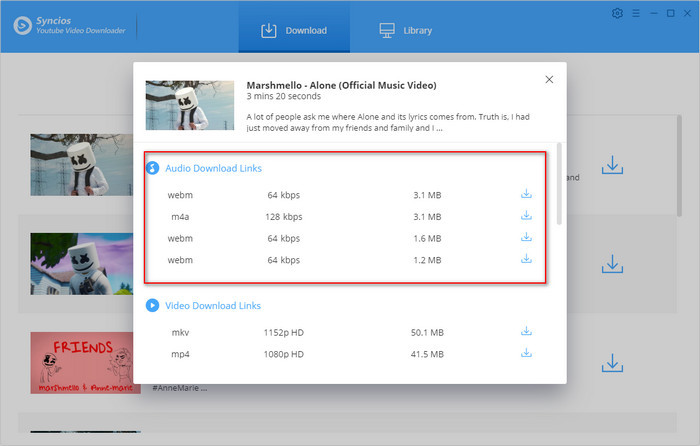 Step 4: Click on the download button. After the download is complete, click Library to query the download history.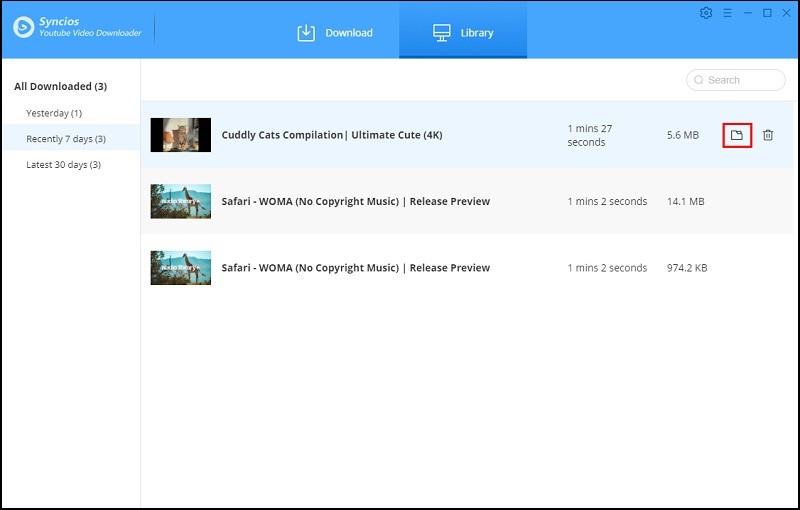 ---
2. Download YouTube Music with Any Video Converter Free
The software presented next is available for both Windows and Mac. Any Video Converter Free is powerful and, above all, has almost the most extensive range of format types. If you are downloading a video, you can not only convert it to various formats, but also crop it and add subtitles since it also has basic video editor built in.
Steps to Download YouTube Music with Any Video Converter Free
Step 1 Install and run the software.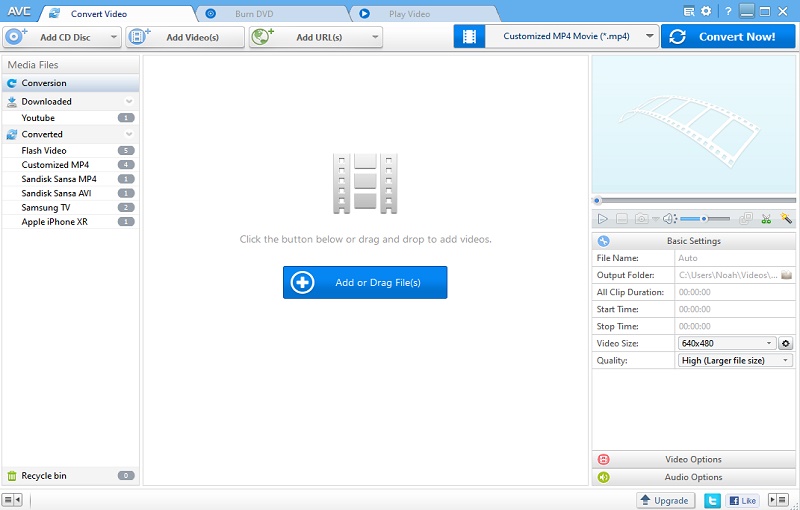 Step 2 Click on the drop-down menu next to the "Add URL(s)" button and select Download Music Files.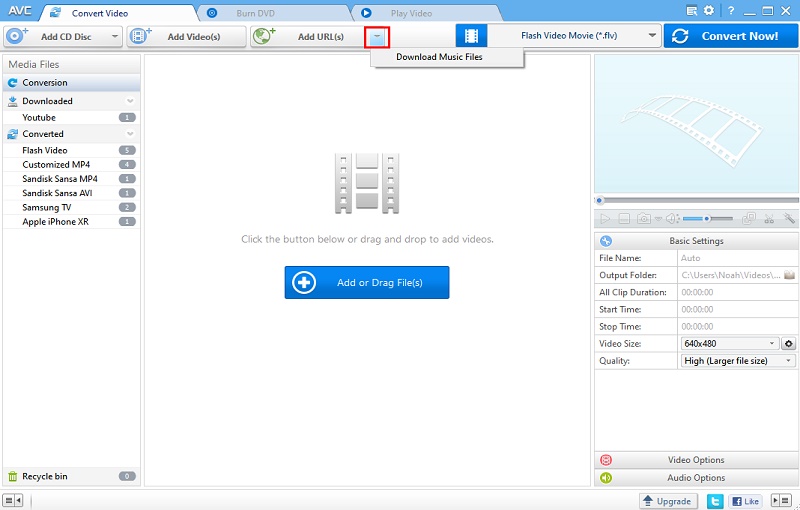 Step 3 Copy the link of the music you want to download. Paste it into the box after clicking on the green plus button. Finally, type to Start Download.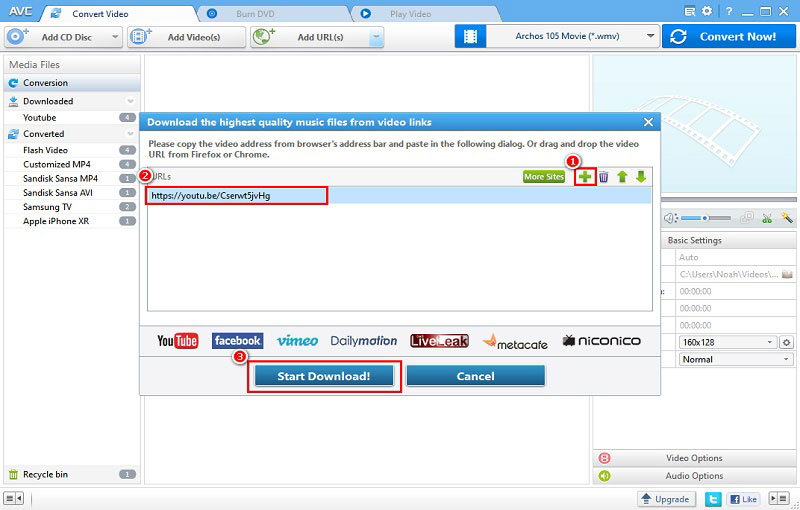 Step 4 Once the download is complete, select YouTube on the left pane where you can check the download history and click on the file button to locate the local file directly.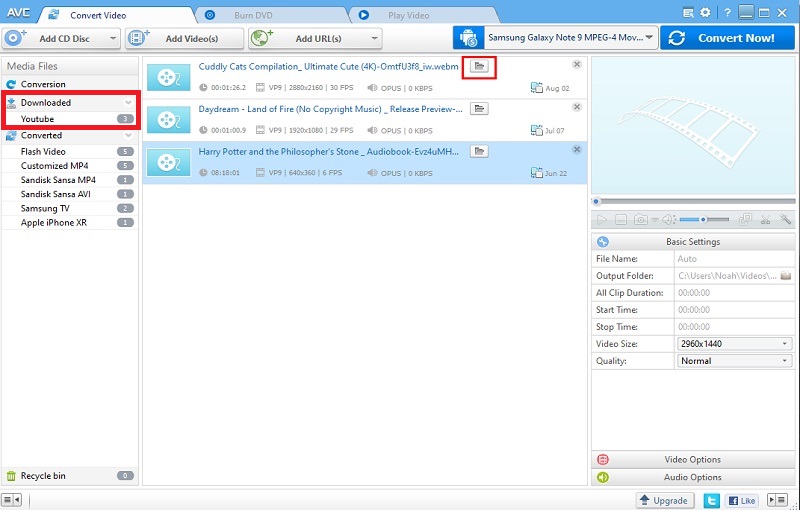 ---
Conclusion
Although there are other paid software that can be used to download, the official channel is the most guaranteed. Syncios Video Downloader is suitable for Windows users. In addition to downloading YouTube videos and audio for free, you can also make use of Syncios Mobile Manager, which also displayed in the toolkit, to transfer video or audio to your mobile phone for free. Any Video Converter Free is available for both Windows and Mac. In addition to this, its other functions are also very great. Now just pick one that suits you best and enjoy your favorite music.
Download YouTube Video Downloader
Download Any Video Converter Free