How to record screen on iPhone/iPad/iPod touch in iOS 11
iOS 11 brings bunch of new features to iPhone/iPad/iPod, in our past tutorial, we have introduced how to scan documents with iOS 11 Notes app. And, iOS 11 also added build-in screen recording feature to let you record screen. You can simply capture what you are doing on your iPhone screen without downloading any other apps. Although some people don't like this feature cause it may be the Snapchat killer -- People use it to capture Snapchat video, that's too bad. However, expect for that, the screen recording feature is truly useful for those who want to capture game process, iPhone tutorial, app tutorial, demonstrate a bug or make funny videos and more. This tutorial is here to give you step-by-step guide on how to record the screen on your iPhone, iPad, or iPod touch. And let's get started.
Of course, this feature comes with Apple iOS 11, so fisrt of all, make sure your iPhone/iPad/iPod is running iOS 11 and above version. If you haven't, please simply update your iPhone to iOS 11. And it wasn't listed on Control Center by default, so you need to add it to Control Center in Settings so that we can easily access it.
Step 1. Unlock your iPhone, open Settings, find Control Center, and Customize Controls.
Step 2. Find Screen Recording on the list and add it to the Include section.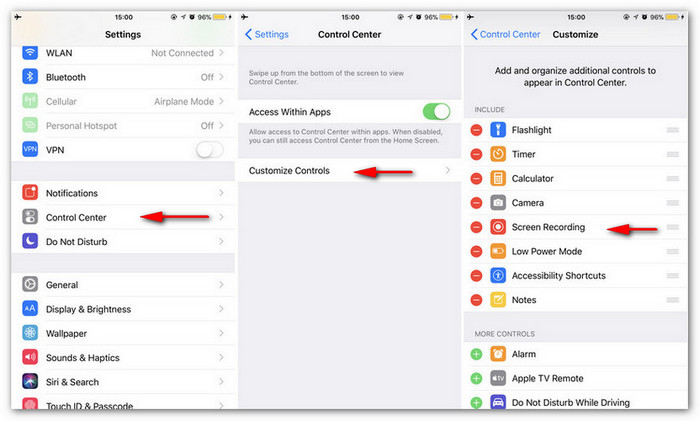 Step 3. Back to homepage, bring up the Control Center, find the Screen Recording shortcuts, it's two nested circles.
Step 4. On the screen which you want to capture, tap the button, after a three second countdown, it will start recording the screen.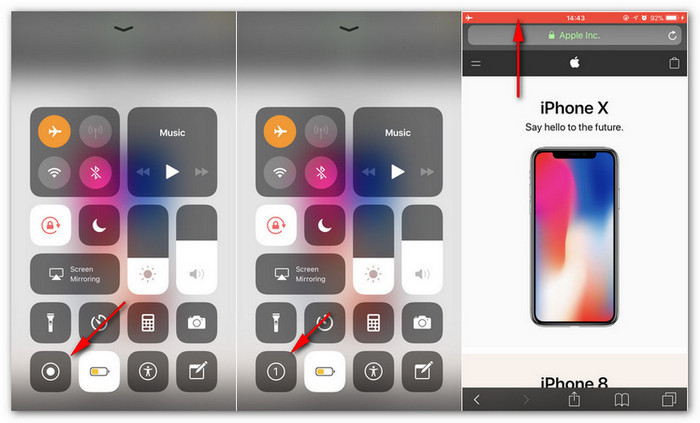 That's it, when the screen recording is on, there will be a red status bar at the top of your screen so you are aware of whether it's on or not. And to stop recording the screen, simply tap on the red status bar, it will pop up a dialog box to ask you if stop recording screen, tap Stop.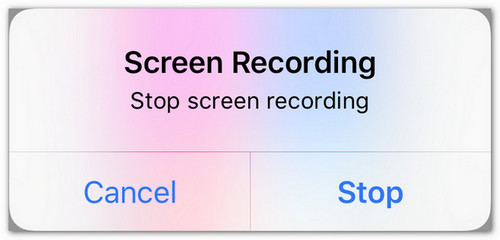 Besides, this build-in screen recording feature also allows you to capture sound while you record. To do this, deeply press on the button (3D Touch), and turn Microphone Audio on. Then the sound will be also captured while recording your iPhone/iPad/iPod screen.

---
Recommendation: Comprehensive iPhone Manager Tool.
Syncios iOS manager, a free management tool for all smartphones, supports backing up your iPhone/iPad/iPod data to computer easily and efficiently. Besides, it enables you manage, create, edit, delete device contents straightforward and one-click backup&restore your iPhone/iPad/iPod. There are more features on its toolbox, like making ringtones, downloading YouTube videos, converting music and videos etc. Worth a try.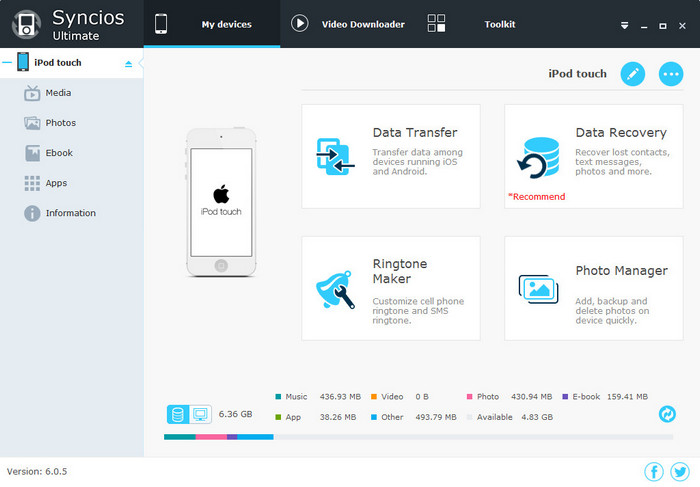 ---
Related Articles: