Tips and Tricks on How to Save Your iPhone 7 and iPhone 7 Plus Battery Life
The new Apple iPhone 7 ships with a non-removable Li-Ion 1960 mAh battery, while the iPhone 7 Plus comes with a bigger 2900 mAh battery, which was a small upgrade from its predecessor iPhone 6s. And since the new iPhone 7 and iPhone 7 Plus are equipped with the brand new A10 Fusion, which can helps you save more battery life. However, even if the iPhone 7 have upgraded its battery level, but its endurance of battery life is not good enough compared with some Android high-end flagships due to the hardware and, the operating system, power consumption of the latest iOS 10 is really high.
When you are on travelling or holidays outside, you may have no access to get your iPhone 7 charged all the time. That's when you should learn some useful tips to save your iPhone 7 and iPhone 7 Plus battery life. And this article gives you some options to help. Keep reading on the rest of this tutorial to find the difference.

Recommendation: Comprehensive iPhone Manager Tool.
Syncios iOS manager, a free management tool for all smartphones, supports backing up your iPhone data to computer easily and efficiently. Besides, it enables you manage, create, edit, delete device contents straightforward and one-click backup&restore your iPhone, so if you want to backup your data before cleaning up your phone, it can be a great alternative. There are more features on its toolbox, like making ringtone, downloading YouTube videos, convert music and videos etc. Truly a trick. Simply install it on your computer, worth a try.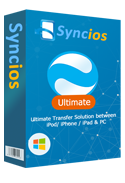 Features of Syncios iPhone Manager:
Transfer Music, Video, Photo, Apps, Ebook, Contacts.
Sharing Data with Unlimited Mobile Devices.
Download Videos from 100+ Video Sharing Sites to Device.
Handy Toolkit: Audio Converter, Video Converter, Ringtone Maker, etc.
Extract photos from iTunes/iCloud backup to mobile devices.
How to Save Your iPhone 7 and iPhone 7 Plus Battery Life?
Step 1 Turn off Background App Refresh.
Actually, there is no need for you to keep all Apps refresh on the background. Customizing background App refresh could save battery life. Navigate to Settings > General >Background App Refresh. Stop the unnecessary apps from refreshing automatically. Of course, you can also choose to close all App Refresh from background by tap on the top of the panel.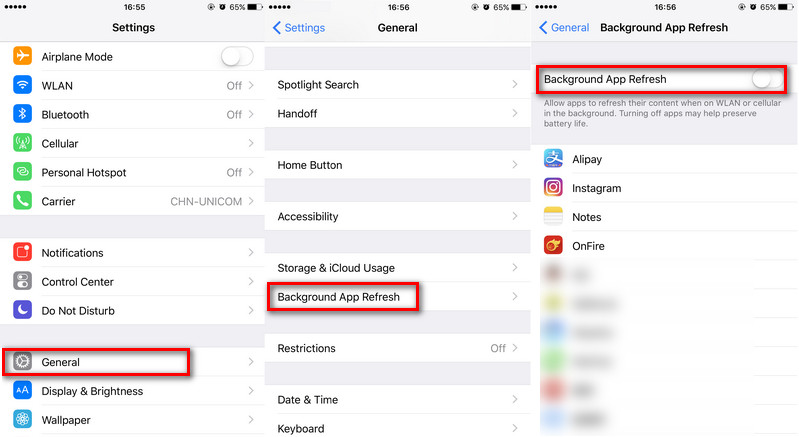 Step 2Turn off Notifications from Apps.
Many Apps will send you Notifications, but obviously we don't need them all. Besides, the notifications from Mail can also be turned off if you are not doing business with your iPhone 7, since it not only consumes your battery but also disturbing. Go to Settings > Notifications to get rid of the notifications, you can also make it with the 'Do Not Disturb' mode.
Step 3Turn off Location Services and Air Drop.
Apps that are always using location services could also be draining your iPhone 7's battery. To prevent some apps from using your location can protect your privacy on the other hand. Go to Settings > Privacy > Location Services to customize location services.
Step 4Turn off "Siri" and "Raise To Wake" feature.
iOS 10 new feature, Raise To Wake, which automatically wakes up your iPhone 7 when raised. Sometimes it really bring us convenience, on the other hand, it diminishes your battery life since it makes the screen wake up frequently.
Sometimes it turns on your screen mistakenly due to shake or something else. Go to Settings>Display & Brightness > Raise to Wake. Similarly, "Hey Siri" feature performs the same.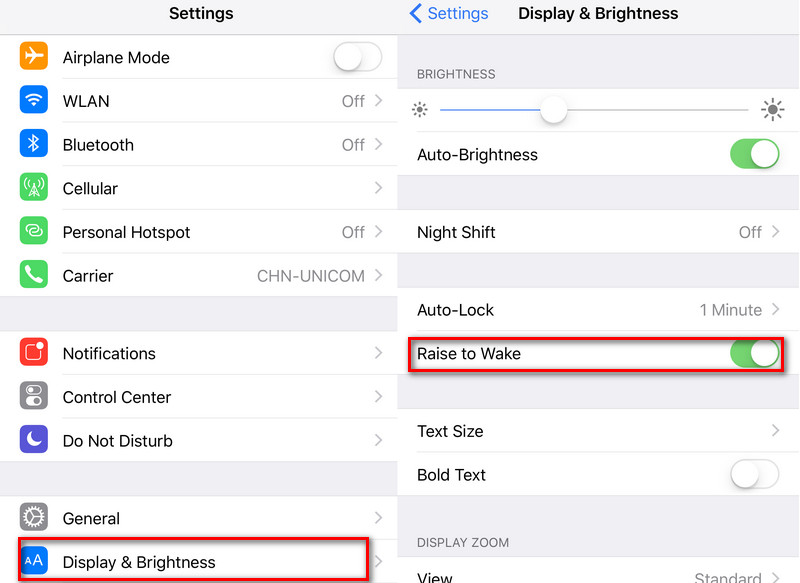 Step 5Find the incompatible Apps.
Some Apps on your iPhone 7 may not compatible with the latest iOS version that may cause big consumption of your battery.
Check it out on Settings > Battery, on the Battery Usage, if some app takes much battery life but you haven't used it too often, you can choose to uninstall it or find some alternatives for it.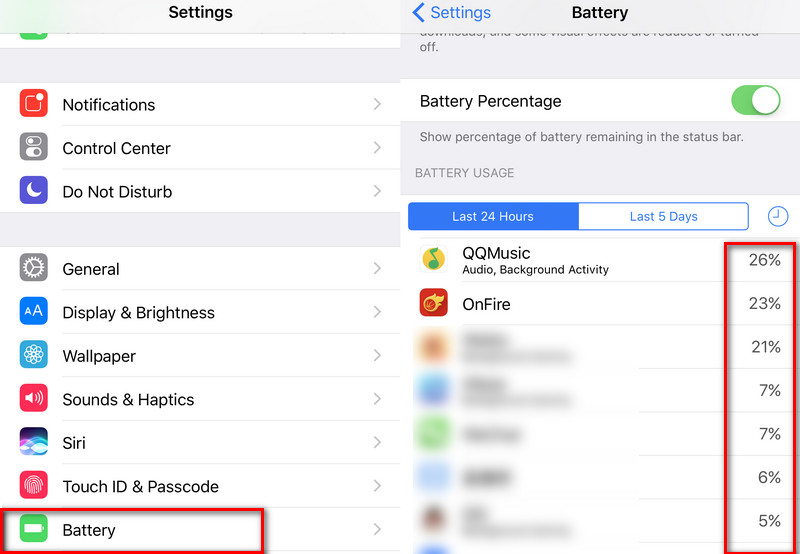 Step 6Turn on 'Low Power Mode'.
Apple brings the Low Power Mode feature to help users save battery life since iOS 9, so when you don't need to do some work with high performance, you can switch your iPhone to Low Power Mode to save more battery life. Go to Settings > Battery > Low Power Mode.
Summary
Keep in mind that the steps above only help you save your battery life, and if you battery consumed very quickly although its battery health is full, you'd better to contact Apple to check your battery. You will get a free replacement if it's truly abnormal.
---
What's next? Download Syncios iPhone Manager now!