Simple to Custom Any Song to a Ringtone and Apply on Redmi Note 7
Xiaomi Redmi phones come with a dozen of ringtones by default. However, sometimes, you will get bored with the default brand tune on your phone and would like to have a trending or your favorite song as a ringtone.
If you would like to change default ringtone or set custom ringtone on your Xiaomi Redmi phones, this guide is just for you. You just need to follow few simple ways introduced below. In this guide, we will share various ways with you to custom ringtones, change ringtones, and apply custom ringtones on all Xiaomi Redmi phones.
---
Part 1. Custom Xiaomi Redmi Note 7 ringtones
There are loads of free audio editors are available for mobile phones. If you need to turn a song to a ringtone, it's highly recommended to use a free ringtone maker, Syncios Mobile Manager. Syncios Mobiles Manager is a free ringtone maker as well as a phone data manager, fully compatible with iOS and Android devices. It helps you to customize any piece of audio file including your favorite songs into Xiaomi Redmi Note 7 ringtones. In addition, you can manage, edit, add, delete, multiple files on Xiaomi Redmi Note 7 with the free tool, including app, videos, music, photos, contacts, messages and more.
Step 1 Download the free version of Syncios Phone Manager on your computer. Launch the program after the installation. Connect Xiaomi Redmi Note 7 to computer. You will be required to enable the USB debugging mode on your Xiaomi Redmi Note 7, which is an necessary step before connecting with any third-party tool. When connecting, keep your phone unlocked and check if any pop-up message appears.
Step 2 After a successful connection, Syncios will load all data on your Xiaomi Redmi Note 7. Syncios ringtone maker could only choose songs from computer then make ringtones and save to your Xiaomi Redmi phones directly. If you saved your favorite songs on Xiaomi phones instead of computer. You need to export songs from Xiaomi phones to computer. If the songs you need are saved on computer, you can skip this step.
To export music from Xiaomi Redmi to computer. Navigate to Media > Audio on the main interface of Syncios Mobile Manager. Select songs you need then click on Export to transfer audio files from Xiaomi phone to computer.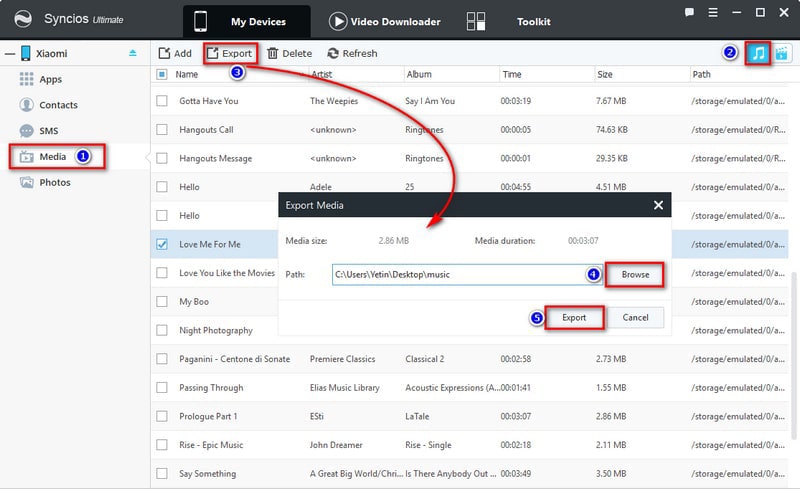 Step 3 Navigate to Toolkit on the upper menu bar. Open Ringtone Maker on toolkit. Choose a song from computer by clicking on Choose button. Play the selected song and set its start and end. Then Save & Import to your connected Xiaomi Redmi Note 7.
Step 4 Check the custom ringtones on your phone then follow the next part to apply the custom ringtones.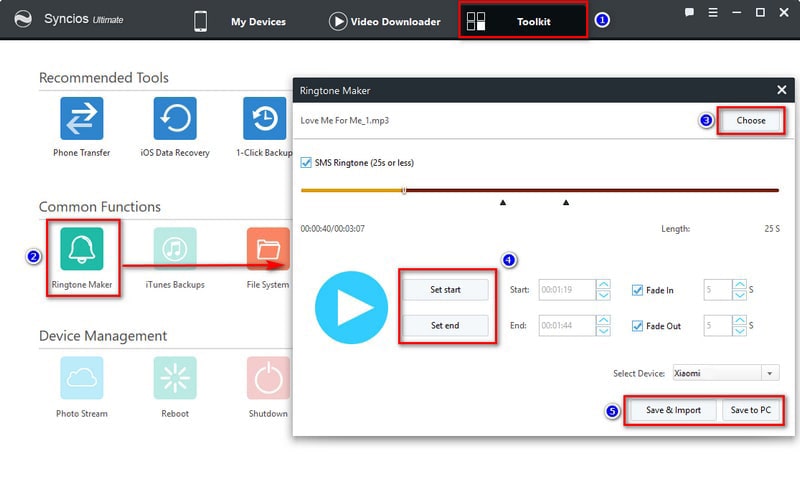 ---
Part 2. Set custom ringtone on Xiaomi Redmi Note 7
For most iOS users, they must have already installed iTunes on their computer. With iTunes they can manage iPhone well, and of course, the photos shoot by iPhone 11 as well. Here is how you can use iTunes to transfer iPhone 11 photos to computer.
Step 1 Unlock Redmi Note 7 and open Settings on phone.
Step 2 Scroll down and choose Sound.
Step 3 Click on the option Phone ringtone.
Step 4 All the available system ringtones are displayed here. Click on "add or select" option to select the new custom ringtone from local folder to apply it as your phone ringtone.
---
Part 3. Set custom ringtone for each contact
Step 1 Launch the Contacts application on Xiaomi Redmi Note 7.
Step 2 Browse and find the contact for which you need to set ringtone, click on Edit option and tap on Ringtone.
Step 3 From here, choose from the available system ringtones or choose from internal storage by clicking on "add/select" symbol.
Free Syncios Mobile Manager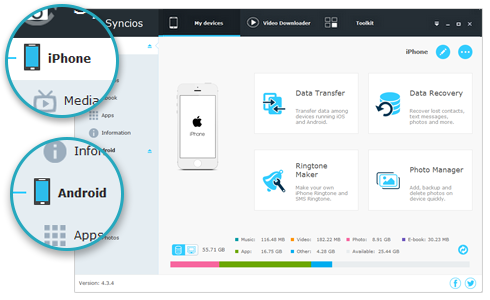 Free Syncios Mobile Manager is an easy-to-use and powerful iOS & Android Mobile manager, which is well-designed for users who want to manage device contents on PC. It allows you to export contacts, apps, photos, music, ringtone, videos, SMS messages, eBooks and more for free.
Support to transfer, edit, backup, manage, view mobile data.
Download videos from 100+ video sharing sites.
Handy tools: Audio converter, video converter, ringtone maker, etc.
Fully compatible with latest Android and iOS devices.
---
Extra Tips: How to Download Streaming Music to Android?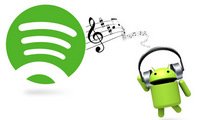 Is it possible to download and move your Spotify music or playlists to Android phone or Android tablet? Tried a number of ways and services but feel exhausted? Here Spotify Music Converter provides you the best solution to download Spotify music or playlists to audio formats like MP3, AAC, WAV, or FLAC, then you can move your Spotify playlists to Android devices effortlessly.
---
Conclusion
It could be so easy to custom your personalized ringtone on Redmi Note 7. First to choose your desired songs, then DIY your own ringtone. Last but not the least, apply ringtone on Xiaomi! That's it! Start to make your ringtone now!