How to transfer cotnacts, music, photos, videos, SMS from iPhone to Huawei P8?
For many years, the Apple iPhone has served as a benchmark for the design and style that rival Chinese manufacturers have built their handsets by and often, we've seen Chinese manufacturers like Huawei create some of the best looking Android handsets on the market, shuch as Huawei P7/P8, Huawei honor.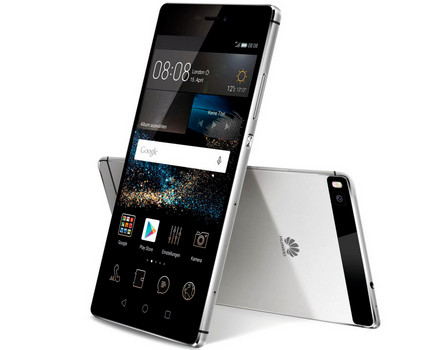 The P8's all-metal body wraps around the edges of the phone to meet the screen. This one-piece unibody design helps make the P8 feel quite solid and secure to hold. Replacing the P7, and sitting at the top of Huawei's range of smartphones, this Android Lollipop phone squashes a 5.2-inch full HD display into an attractive one-piece metal body and includes an 8-megapixel front-facing camera and a 13-megapixel camera on the back. What's more, the P8 easily handled playing demanding games like Implosion: Never Lose Hope, and Grand Theft Auto: San Andreas, while photo editing in Snapseed was a breeze.
These splendid features on Huawei dose attract many iOS users switching to Huawei P8. If you are also intended to buy a new Huawei P8, no matter what smartphone you had before, such as Android, iPhone 4/4s, iPhone 5/5s, iPhone 6/6s, you can use Syncios Data Transfer to sync all content to your new Huawei P8.
Download
Win Version Download
Mac Version
Sync iPhone to Huawei P8
Step 1. Connect you iPhone and Huawei P8 to computer using USB cable, and launch Syncios Android to iOS Transfer. On the homepage, click " Transfer".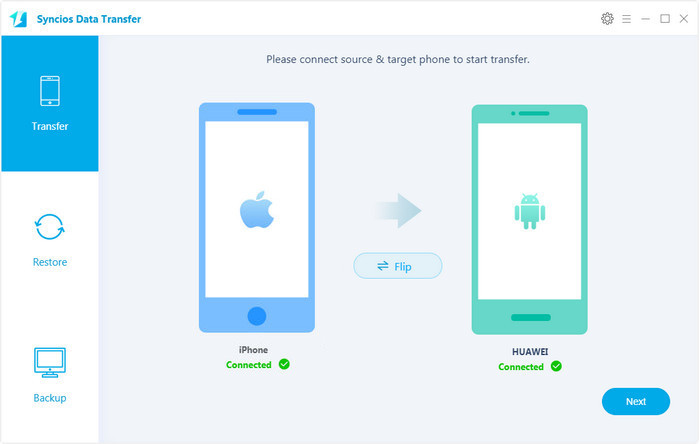 Step 2. In following page, you will see both your iPhone and Huawei P8 and files available to transfer. You can change source and target phone by clicking "Flip". Select files to copy to Huawei, including SMS messages, videos, bookmarks, conatacts, music and call log, start copy.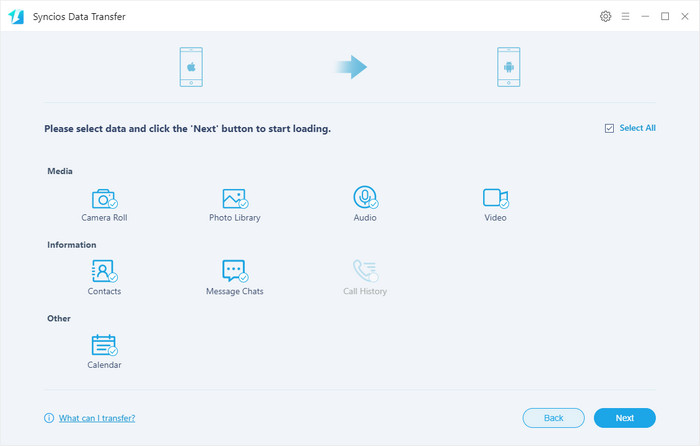 Step 3. The transferring process will take some time, depending on your file size. Please do not disconnect neither your iPhone nor Android phone while transferring. Click OK when the process finishs.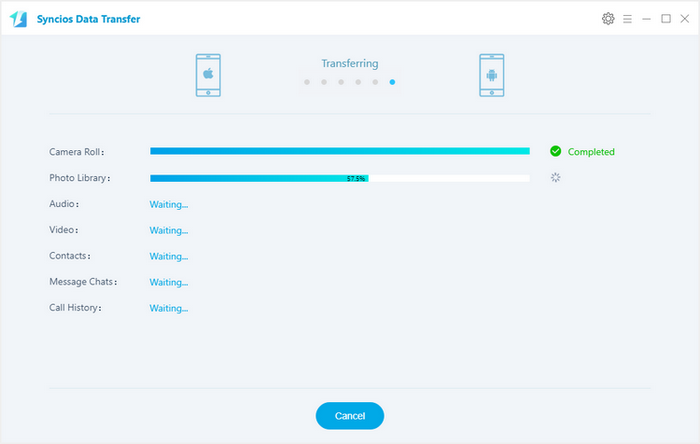 ---
Related Articles: