5 Easy Ways to Fix iTunes Error 3194
Causes of Error 3194
iTunes Error 3194 sometimes happens when you upgrade or degrade your iOS devices. The problem seems to occur because iTunes cannot communicate with Apple's update servers. For Sometime jailbreak iPhone, iPad and iPod touch setup should by modify host file. Then you will block from apple server (Because of server iP address modification). Some of the jailbreak tweaks triggered error while update your old iOS or restore iOS process.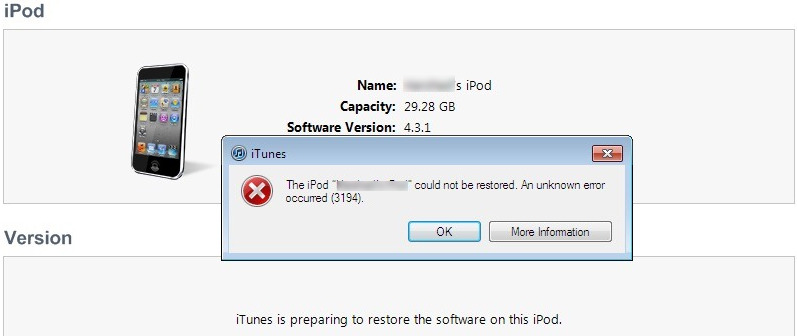 How to Fix iTunes Error 3194
In this article, we lists 5 ways to repair iTunes error 3194, then you will be able to use your favorite media player normally again.
Method 1. Check Your Host Files
Step 1: Quite iTunes in your MAC/Windows computer.
Step 2: Open hosts file with administrate rights:

For windows: c:\windows\system32\drivers\etc\hosts
For Mac: Go on this path: /ect/hosts

Step 3: Look for a 74.208.105.171 gs.apple.com entry. This redirects the signature verification process to the Cydia servers. It is the presence or lack of this redirection that is causing the error. What you do next depends on whether or not you can find this line:
If you have 74.208.105.171 gs.apple.com at the bottom of the file, add a "#" to the front.
If you don't have the line, add 74.208.105.171 gs.apple.com to the bottom of the hosts file.
Now, save the hosts file and then try updating your iPhone through iTunes. In most cases, the error shouldn't pop up now.
---
Method 2. Fix iTunes Error 3194 with iTunes
If you still getting error 3194, then apply to fix error 3194 in iTunes. You should still follow the step 1 and 2 above, the difference is after these two steps, you need to add three sentences to your host files:
#74.208.10.249 GS.APPLE.COM
#127.0.0.1 GS.APPLE.COM
#74.208.105.171 GS.APPLE.COM
---
Method 3. Fix iTunes Error 3194 with TinyUmbrella
TinyUmbrella is a cool little software that you probably have heard of already. TinyUmbrella and this method are actually part of the 3194 error fix for "downgrading" your iOS firmware. But in some cases (like ours), it worked for an update too. It's mostly because we had a jailbroken iPhone that wasn't restored to factory settings. Here's how it works:
Step 1: Download the iOS firmware that you wish to upgrade/downgrade your iPhone to.
Step 2: Download TinyUmbrella
Step 3: Connect your iPhone and close iTunes if it pops open automatically.
Step 4: Open TinyUmbrella and then click on 'Start TSS Server'
Step 5: Put your iPhone in DFU.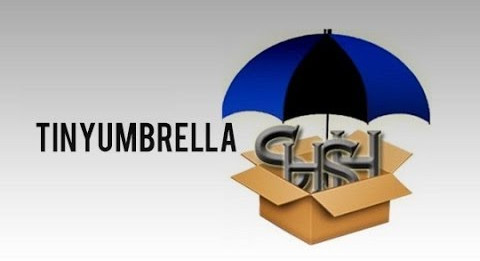 Connect your iPhone (iPad and iPod touch) with your computer through the lighting cable. Open iTunes.
Switch off your iPhone by holding sleep/power button.
Start DFU mode by hold, power and home button together for 10 second then release only power button. Hold home button continuously until iTunes shows message "your device in now in recovery mode" in iPhone/iPad/iPod touch.
Step 6: Now, if you are updating your firmware, you'll have to click on Shift + Restore (Win) / Option + Restore (Mac) and point it to the iOS ipsw file you downloaded in step 1.
Hopefully, iTunes will restore it to the correct iOS firmware you pointed to and update your iPhone to it.
Note: If you wish to downgrade, you'll need to save SHSH blobs either to your local drive or on Cydia. Right now, Cydia has saved SHSH blobs up to iOS 7.0.4; you'll need to save the SHSH blobs of your device (and you can use TinyUmbrella for this).
---
Method 4. Remotely Resetting Your iOS Device
If you can't get the update process to work even after changing your hosts file, you can try remotely erasing your iOS device using iCloud. The device you're trying to erase will need to have internet access and "Find My iPhone" enabled. You'll be able to restore the device from any iCloud or iTunes backup after erasing it.
Step 1: Log into the iCloud website or open the "Find My iPhone" app on another device.
Step 2: Open the Find My iPhone service in iCloud. This will open a map with your registered iOS devices.
Step 3: Select your iOS device from the top menu. Click the "All Devices" menu and select the iOS device you want to restore.
Step 4: Click the "Erase" button in the iOS device's card. After confirming, the iOS device will begin automatically resetting to factory settings. This may take a while to complete.
Step 5: Setup your iOS device and restore your backup. Start the iOS device setup process as if it were a new phone. You'll be given the choice to choose a backup from iCloud or iTunes, or you can proceed with a fresh install.
---
Method 5. Use iTunes Alternative Tool
iTunes could be kind of irritating while doing iPhone/iPad/iPod data transfer and backing up/ restoring data. Fortunately, there is an third-party tool, like Syncios Mobile Manager , which helps you transfer music, videos, photos, contacts, messages, apps, etc between iPhone/iPad/iPod and computer easily. You are also able to backup & restore data selectively on your iPhone, make ringtone, etc.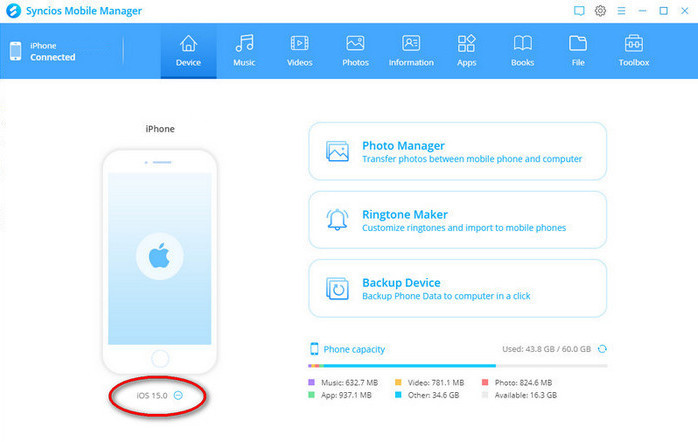 Support OS: Mac OS X; Windows
---
Why do we choose Syncios iTunes Alternative?
Benefit 1 : Syncios iOS & Android Manager is a professional and powerful phone toolbox, which offers an easy and simple solution to manage your iPhone/iPad/iPod/Android devices.
Benefit 2 : As an iPhone/iPad/iPod synchronizer, Syncios supports transferring more than 12 data between iOS device and computer or Mac efficiently, including: music, video, photo, Ebook, apps, contacts, messages, etc.
Benefit 3 : For iDevice users, you're able to backup and restore your iOS device easily; import and export music, video, photos, manage contacts, SMS, ebooks, install & uninstall apps and more.
Benefit 4 : Preview and export SMS, Call History & Contacts to readable format on computer.
Benefit 5 : As an multifunctional iPhone Manager, it also provides handy tools like "One-Click Backup/Restore", "HEIC Converter", "Photo Compression", "Ringtone Maker", "Audio/Video Converter", etc.
---
Conclusion
iTunes Error 3194 sometimes happens when you upgrade or degrade your iOS devices. In this article, we shared five ways to fix iTunes error 3194. You can follow every step and fix your issue. If this guide helps, don't forget to share it with your friends.
---