How to Export and Print Messages from OnePlus 8/8 Pro
It is significant to export and print text messages in case of in the event of a dispute, insurance claim, trial or legal matter. Text messages can be critical evidence in trial and is often sought during discovery. Using text messages as evidence is convenient in commercial or contractual disputes between businesses, or between consumers and online sellers. Making a backup of messages from a phone to computer is helpful when you need those messages. Follow this post step by step. It's really simple to export and print messages from Android phone including OnePlus 8/8 Pro.

Part 1. Selectively Copy OnePlus 8/8 Pro Messages to Computer
Syncios Mobile Manager can get access to contacts, apps, photos, songs, messages and more on iOS & Android devices. It aims to manage, organize, edit, backup and restore contents on iOS & Android devices. With the help of Syncios Mobile Manager, you can easily backup and restore OnePlus 8/8 Pro messages without data loss.
Step 1: Get a free version of Syncios Mobile Manager from its official website or just download it via download buttons below. Install this tool on your computer and get it started. Connect OnePlus 8 to your computer via an USB cable. During the connecting process, you need to unlock your phone and check prompts on it. If asking, choose Transfer File or MTP connection mode instead of "Charge Only" to make sure Syncios could get access to your phone files. Don't forget to enable the USB debugging mode on OnePlus 8. It's a total safe app.
Step 2: When you phone is connected successful, you can find content taps on the left side. Your phone data are categorized. To export messages from OnePlus 8 to computer, go to SMS tap. Then you can check all details of messages, including date, sender, receiver, number and more. Go through and locate messages you need. Select the messages and click on Backup/Export to export the selected messages to computer. You are allowed to change saving path. Don't forget where you backup these messages to. You need to check them on computer later.
Notes: If you Backup messages, then you will get a xml backup file with attached media files. If you Export messages, then you will get a html backup file with attached media files.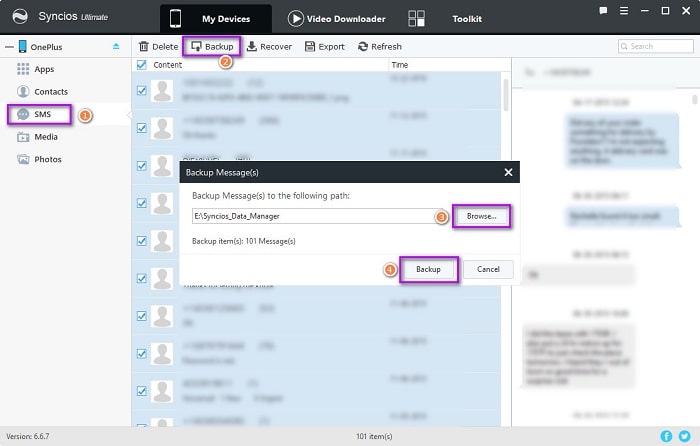 Step 3: After the backup finishes, open the backup folder on your computer. You will find messages from OnePlus 8.
Part 2. Print OnePlus 8/8 Pro Messages as html File (Readable)
You've get a messages backup from iPhone SE. If you choose to Export messages before, then open the backup folder on your computer and you can find the html file of text messages backup. Click on the html file and open it with website browser (generally Google Chrome). You can read and view messages easily. Now right click and then from a pop-up window, navigate to "Print" to print your messages.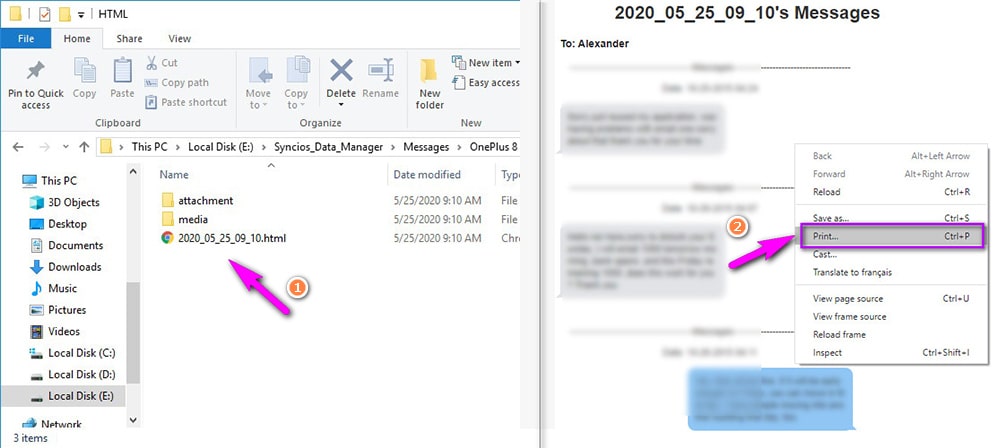 Part 3. Print OnePlus 8/8 Pro Messages as xml File (Encrypted)
If you Backup messages, then you will get an encrypted xml backup file. Now right click on the backup file, then go to "open with" and choose open with "Word" app or "Notepad++" app. Then you can print them via "Word" app or "Notepad++" app. If you don't have "Word" or "Notepad++", you can download it online. It's a free tool, really easy to get one.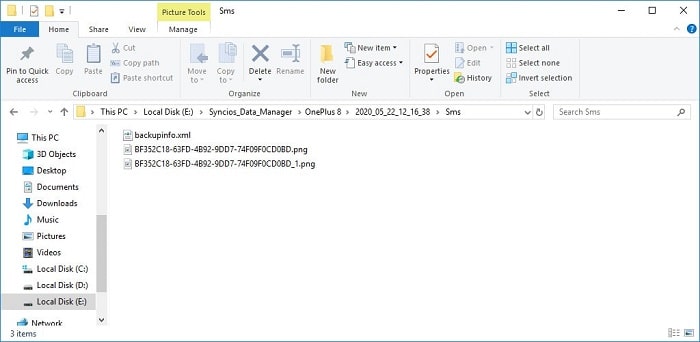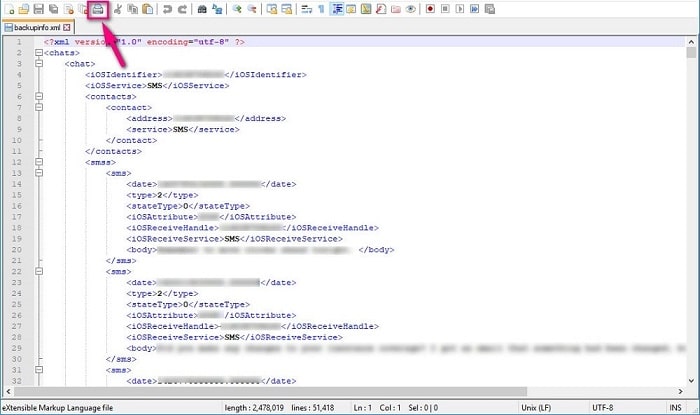 ---
Conclusion
This article provide an effective solution when you need to export and print messages on OnePlus 8/8 Pro. Follow this tutorial to make a backup of your messages. keep all important files on computer in case you need them as evidence in the future. Even you are not an OnePlus 8 user, you can also follow this tutorial with the same steps above. Members of Syncios tech team are working on updating and enhancing our tools all the time. More backup formats are going to published soon for a better view when checking backup files on computer. If you want to know the newest information, just check our official website or question our support team. Check the bottom of this page to get contact details. If this guide helps, don't forget to share it with your friends.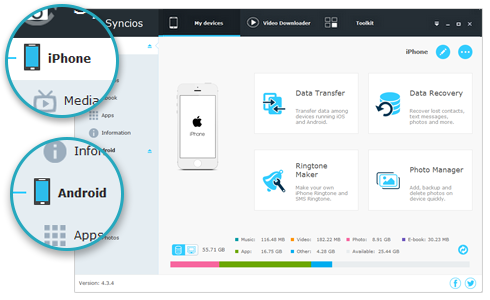 Syncios Mobile Manager
Support to transfer, edit, backup, manage, view mobile data.
Download videos from 100+ video sharing sites.
Handy tools: Audio/video converter, ringtone maker, etc.
Fully compatible with latest Android and iOS devices.
---