How to Transfer Images from Huawei P30 to A USB Drive
A USB flash drive is also known as USB drive, pen drive, thumb drive, key drive or jump drive – is an excellent way to transfer photos from one computer to another. Flash drives are relatively inexpensive (taking into account they're reusable), compact, convenient, easy to use, compatible with both PC and Mac, and don't require any software installations. In addition to these advantages, flash drives are very durable and aren't prone to scratches like CDs and DVDs.
Whether you have a Windows or Mac computer, and regardless of how old or new it is, the process for copying images or other files to a flash drive is essentially the same. You can drag the files or use the copy and paste function available on your system. Backing up important pictures to a flash drive is a great way to ensure your favorite memories aren't destroyed if your computer hard drive ever fails. And this article is going to show you 3 ways on how to transfer images from Huawei P30 to a USB drive.
Method 1: Transfer Images from Huawei P30 to A USB Drive via USB Cable
Moving phone data via an USB cable is the most common way for Android users. Without any help of the third-party tool, Android users could copy file folders to computer easily. Unlike iOS devices, Android device could be more flexible. That's one of the reasons that people choose an Android phone over an iPhone.
Step 1To begin with, connect your Huawei P30 to computer with its USB cable properly. Keep the phone unlocked when connecting.
Step 2It would be "Charge only" if you don't change the connection mode. On Huawei P30, swipe down from the top of the screen, change connection mode to "Transfer files". Then your phone will be detected as a media device on computer.
Step 3Open "This PC" on computer, under "Devices and drivers" you can find the connected Huawei device. Click on it and search all photo folders like "DCIM" among hundreds of file folders. Connect your USB drive to computer copy the photo folder(s) from Huawei P30 to it.

Method 2: Selectively to Transfer Images between Huawei P30 and External USB Drive
Syncios Mobile Manager is what drives us to recommend you this solution over the first one which is without any tool. This has a simpler process to follow and everything is self explanatory for you to understand and continue with the backup process which makes Syncios a unique solution to go for.
It is one of the popular tools that can be used to backup and restore data on Huawei phones. This program allows selective backup and restoration of data which comes in handy when backing up data and restoring them.
Step 1Launch Syncios Mobile Manager on your computer. Enable USB debugging mode on your Huawei P30. Then connect the phone to computer via an USB cable. As soon as the Huawei device is connected with the computer, Syncios Mobile Manager will automatically detect the device. While doing this, ensure your phone is unlocked.
Step 2To transfer images from Huawei P30 to an USB driver, firstly, we export photos and pictures from Huawei P30 to PC. Choose Photos from the left content bar. Syncios will load all photos on your Huawei P30. All your photos will be categorized based on its original folder. You can find the photos you need quickly. Check photo details and select photos or photo albums then click on Export to transfer photos to computer. Selectively copy or move the exported photos to the flash drive.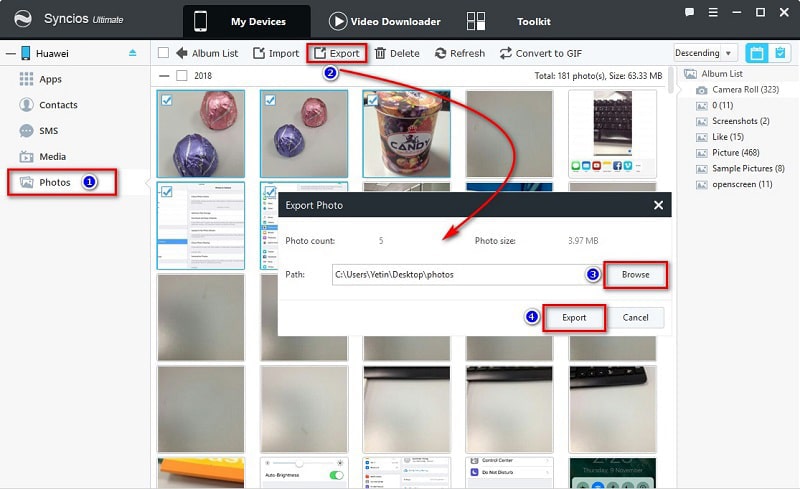 Step 3In addition, if you need to import photos or pictures from computer/external USB driver to Huawei P30. Still connect Huawei P30 to Syncios. And click on Import under photo section. Choose pictures from computer/external USB driver to transfer them to Huawei P30.
Method 3: One-click to Transfer Huawei P30 Images to An External USB Drive
Syncios Data Transfer is one software program which can be used to backup data on Huawei. This is one of the recommended solutions because it has a simple process of usage. Syncios Data Transfer allows you to backup and restore files easily. It allows you to back up the whole device and the data can be restored whenever required later. Here are few simple steps to backup all Huawei P30 pictures to a flash drive.
Step 1Install Syncios Data Transfer on a Windows PC or a Mac, launch it. Or open Syncios Manager and go to Toolkit > Phone Transfer. In Syncios Data Transfer, choose Backup from the main window. This helps backing up the whole device. So, you can restore the data backed up whenever required. The below screen will show up as soon as the device is detected by the program. Click on Next button to check content interface.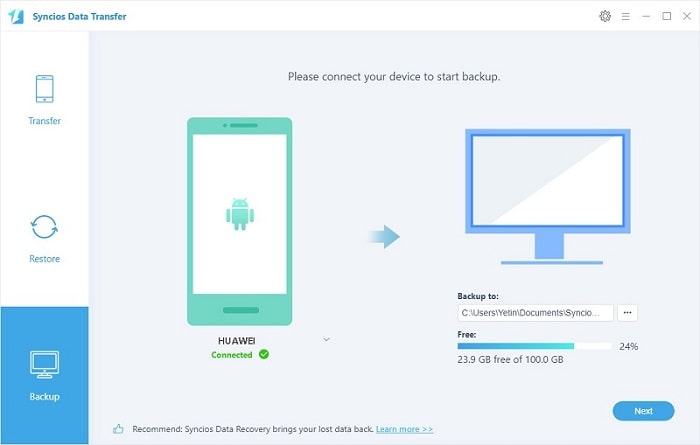 Step 2On the content interface, the file types which are to be backed up show up in the middle of the window. Select the file types and then click the button Next. The backup process will start now which will take few minutes.
Step 3Wait till the process completes. After a while Syncios will transfer all photos from Huawei P30 to PC. Check those photos on computer. Plug in your USB drive to computer and move those photos to it.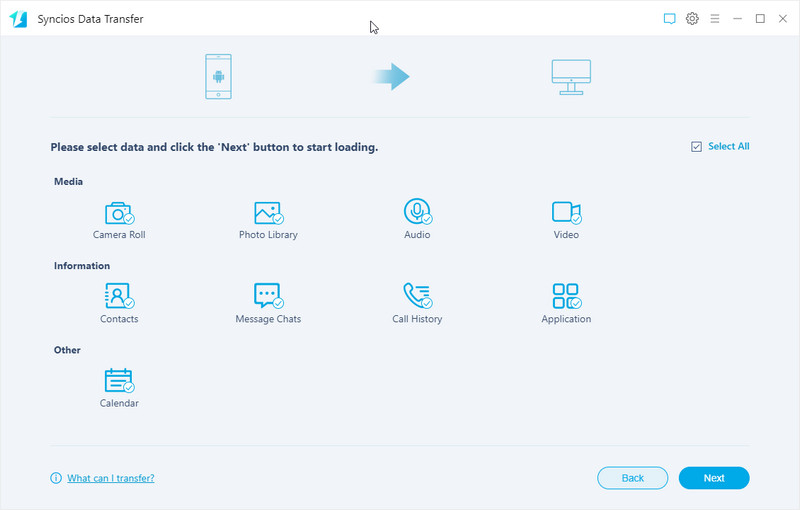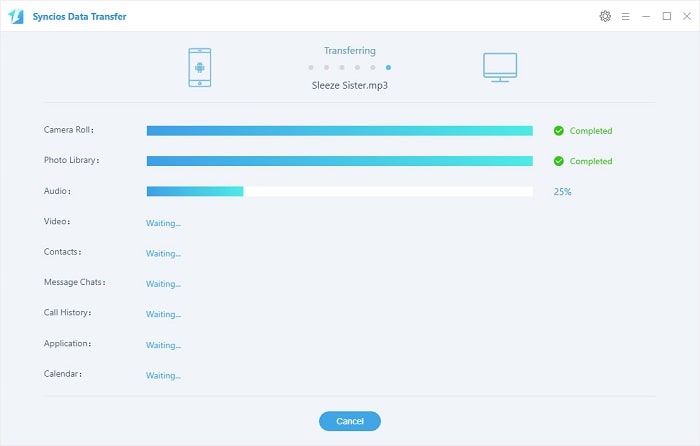 Summary
So, aforesaid points are some of the ways including software programs and applications that can be used to backup Huawei photos and pictures to an USB driver. All solutions are practical when you need a migration of photos.