Is Wondershare MobileTrans Free? What is the Best Alternative?
Phone transfer software is popular thanks to its efficiency in allowing movement of contacts, messages, images, and video to a new device. After changing phones, the first thing everyone wants is to transfer their favorite content from their old phones. Transferring data from an old phone is fun but can be frustrating if the apps involved are limiting and costly. This is why you need a transfer software to make the job easy and quick. We know that Wondershare MobileTrans as a popular tool for iPhone to Android sharing tool keeps data safe during the transfer process. But is there any alternatives?
Is MobileTrans Free?
Wondershare provides registration for premium services for their users. However, the tool has different type of licenses from $29.95 and available for download from their website. You can start enjoying the benefits of Wondershare MobileTrans by simply visiting the site and downloading it.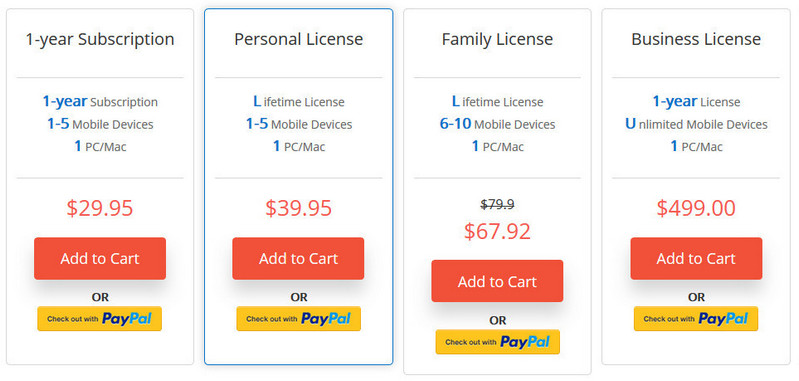 What is MobileTrans?
MobileTrans is designed by wondershare to allow moving data between Android, iPhone, and Symbian with just a single click. It has been used by many people over the years to earn its current reputation and dependability. It will give you the confidence of frequently utilizing it whenever you need to move your important documents to new phones.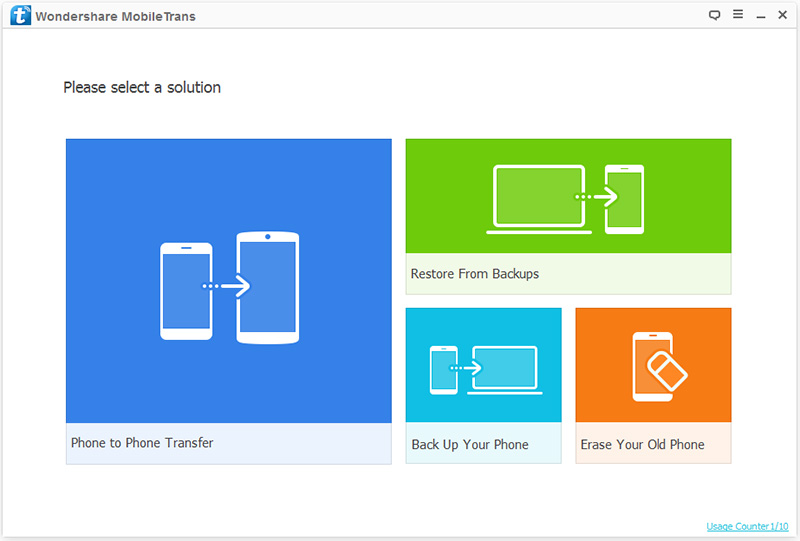 Features of MobileTrans:
Transfer Data From iPhone, Android, Windows Phone, Symbian etc. to Anywhere without Any Loss.
Transfer contacts, text messages, photos and other file types between devices directly.
Restore backup from Blackberry 7/10, iTunes, iCloud, OneDrive, Kies to your phone.
Fully compatible with iOS and Android devices.
Cons:
However, these features of MobileTrans are not unique. Its counterparts can do the same as or even better than what it can do. Some users have always complained about the disadvantages of MobileTrans according to the reviews we collected online. Here are the most voted cons that we found:
You can't use it to transfer from phones to PC/iTunes, vice versa.
MobileTrans licenses have strict usage limitations on device numbers and PCs.
It doesn't support to selectively choose the files you want, you can only transfer all the files in your device together.
Best MobileTrans Alternative --- Syncios Mobile Manager
Syncios Mobile Manager
Syncios Mobile Manager is an easy-to-use and powerful iOS & Android Mobile manager, which is well-designed for users who want to manage device contents on PC. It allows you to export contacts, apps, photos, music, ringtone, videos, SMS messages, eBooks and more.
Support to transfer, edit, backup, manage, view mobile data such as contacts, apps, photos, music, ringtone, videos, SMS messages, eBooks and more.
Help to organize every iOS device's/Android's file.
Handy tools: One-Click Backup/Restore, HEIC Converter, Photo Compression, Ringtone Maker.
Fully compatible with latest Android and iOS devices.
Syncios Manager, as a multifunctional tool for both iOS and Android enables you to freely transfer data like contacts, SMS messages, call logs, music, videos, applications and other items between device and computer. What's more, its built-in handy tools gives you chance to one-click move data between devices. Other features like HEIC Converter, Photo Compression, Ringtone Maker are popular among users.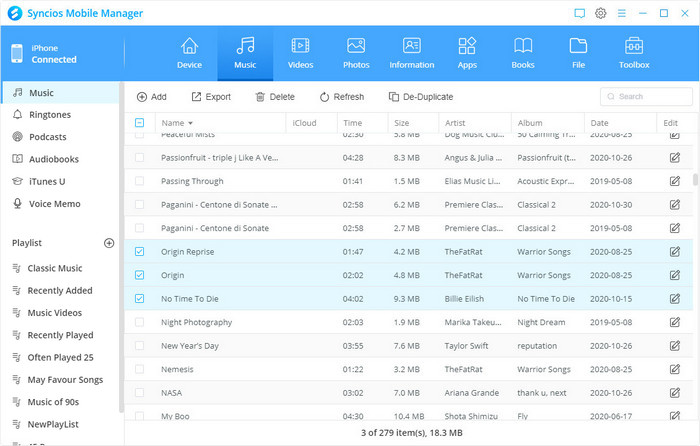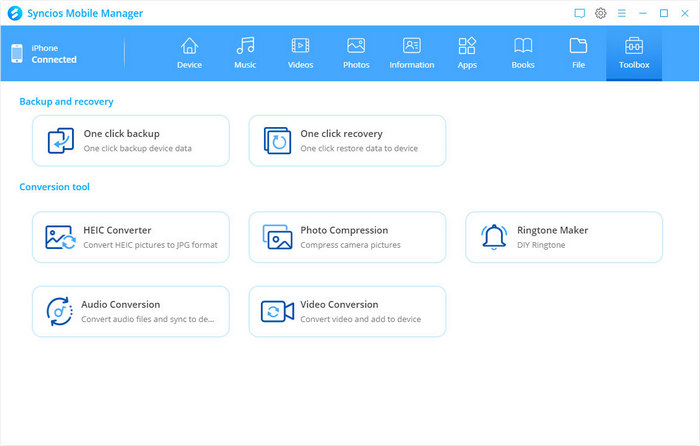 Is Syncios Manager free?
Syncios Manager is free to use if you would like to transfer data between device and computer as well as video downloader and ringtone maker, etc. If you would like to enjoy one-click transfer data from one phone to another, you've got to purchase license to do that. Compared with MobileTrans, Syncios Manager is relatively affordable without limitation of devices. More importantly, with syncios you are able to both one-click and selectively transfer or back up data. Other iTunes alternatives come at a heftier price making Syncios rather accessible and budget-friendly tool for file transfer. If you are not sure whether it is worth to get Syncios, consider the benefits it comes with and the features it provides to the users beyond fundamental file transfer. The trial version is only an introduction to the benefits of it. The full-version comes with a license, updates, and free technical support.
Pros:
Create Backups and Restore Data - Transfer files to any device or computer to create a backup which you can retrieve data from later.
Existing files will not be overwritten, unless you choose to delete them.
Sync media files of iTunes library to your iOS devices.
Handy tools: One-Click Backup/Restore, HEIC Converter, Photo Conpression, Ringtone Maker.
Summary
When it comes to data transfer from iOS to Android, the obvious one is to use Wondershare MobileTrans. The alternative is referring to a more multifunctional data management tool Syncios Manager which gets you more with relatively affordable price compared with the former.