4 Methods to Backup iPhone Contacts to Your PC
Back in 2000, the time when mobile phones just emerged, most people were still using telephone directory because that contacts feature on mobile phones are a bit complicated to operate especially when you have a lot of contacts.
It seems that more and more people start to rely on their mobile phones since the rapid development of electronic technologies from 2000 till now, you could easily find a specified contact in just a few seconds based on the strong searching engine of your iPhone. Nonetheless, as we always said, nothing is perfect, we notice that people usually get frustrated while losing their phones without any backup files. Sometimes people said that they even don't know they could back up their iPhone files to PC.
In this article, we will introduce 4 methods about how to back up iPhone contacts to PC.
---
Method 1: Backup iPhone Contacts through Syncios Mobile Manager
Syncios Mobile Manager is one of the most popular data management software in the world and it has already supported millions of users. Using Syncios Mobile Manager, you can copy your iPhone contacts to PC in the path you select. Here are some steps and tips for you to learn how to operate this program.
Step 1 Preparation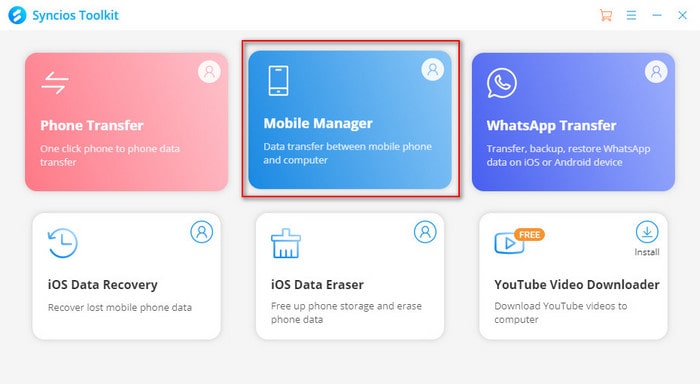 Download Syncios Toolkit from the links above and install Mobile Manager. After you launch Syncios Mobile Manager, make sure you have successfully connected your device with the program. we highly recommend you register and subscribe to this program so that you can use it without any limitations.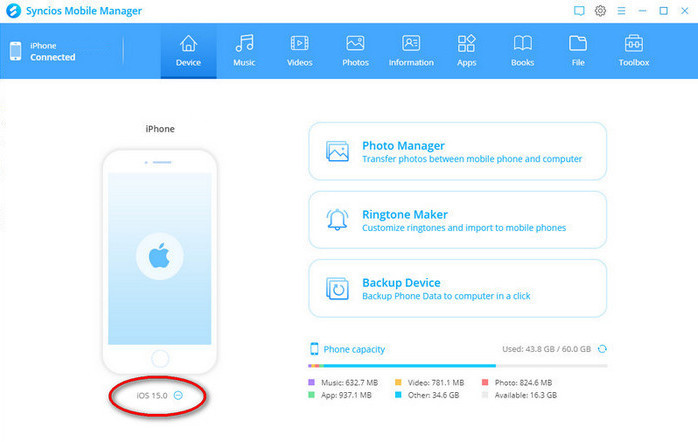 Step 2 Backup contacts
Click the 'Information' button and select contacts which you would like to backup, then choose the output format to CSV, XML, or vCard. It usually takes 3-5 minutes to finish the process and the processing time would vary with the size of contacts.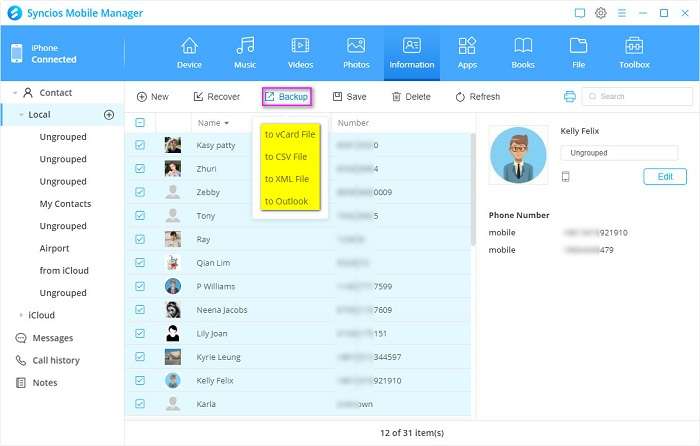 Bonus:
Comparing to Syncios Mobile Manager, Data Transfer not only supports backup iPhone contacts to PC but also can transfer contacts from an iPhone to another phone directly. If you just buy a new iPhone and want to import contacts from the previous one, Syncios Data Transfer is the optimal choice for you.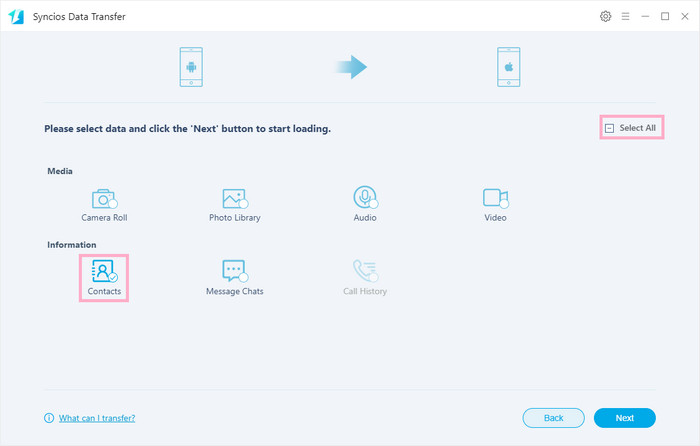 Cons:
Limited features with the free version
---
Method 2: Backup iPhone Contacts with iTunes
iTunes is an iPhone data management software developed by Apple Inc, it has been used and liked by numerous iPhone users in the past few years. Even though iTunes is a popular and commonly used app for iPhone users, some of them may not know how to back up their iPhone contacts to PC.
Step 1Preparation
Download iTunes from its official website and launch it. Before you start backup process, make sure to use a USB cable to connect your iPhone with your PC.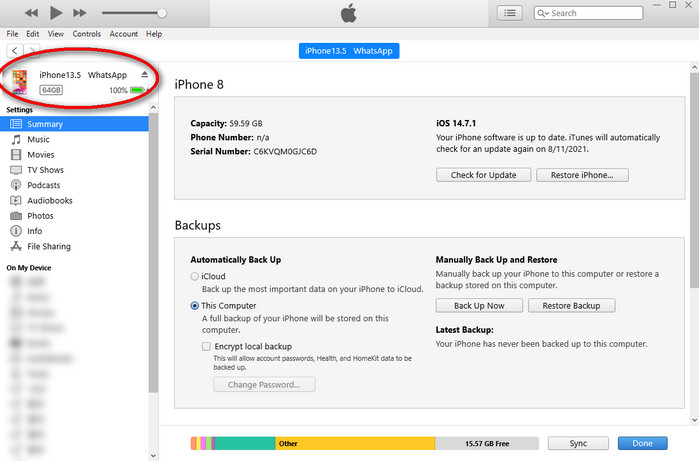 Step 2Sync contacts with your PC
After prepare-work is done, choose 'Info' on the left and click 'Sync Contacts With', then click the 'Apply' button to start back up contacts.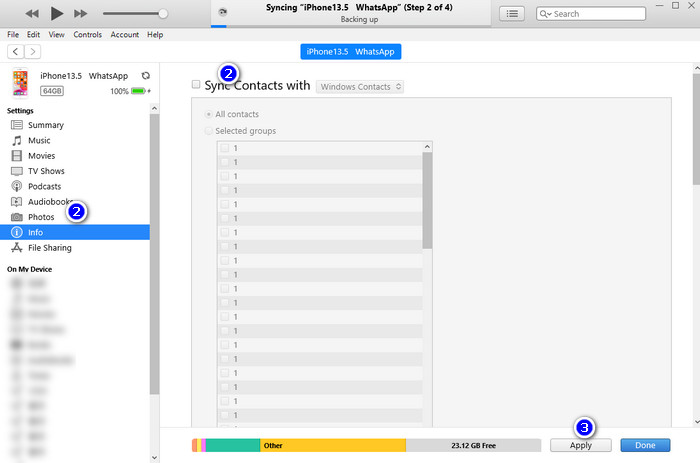 Cons:
Low transmission speed
Cannot modify the backup path
---
Method 3: Backup iPhone Contacts through email
This method is usually used in the situation when people just want to backup one single contact which is really important for them. You don't need to use or install any third-party program with this method, your iPhone and an available email address are enough.
Firstly, Find the contact you want to back up on your iPhone and click 'Share Contact' to share it to your email. Sencondly you can send it to your own email and download the contact to your PC.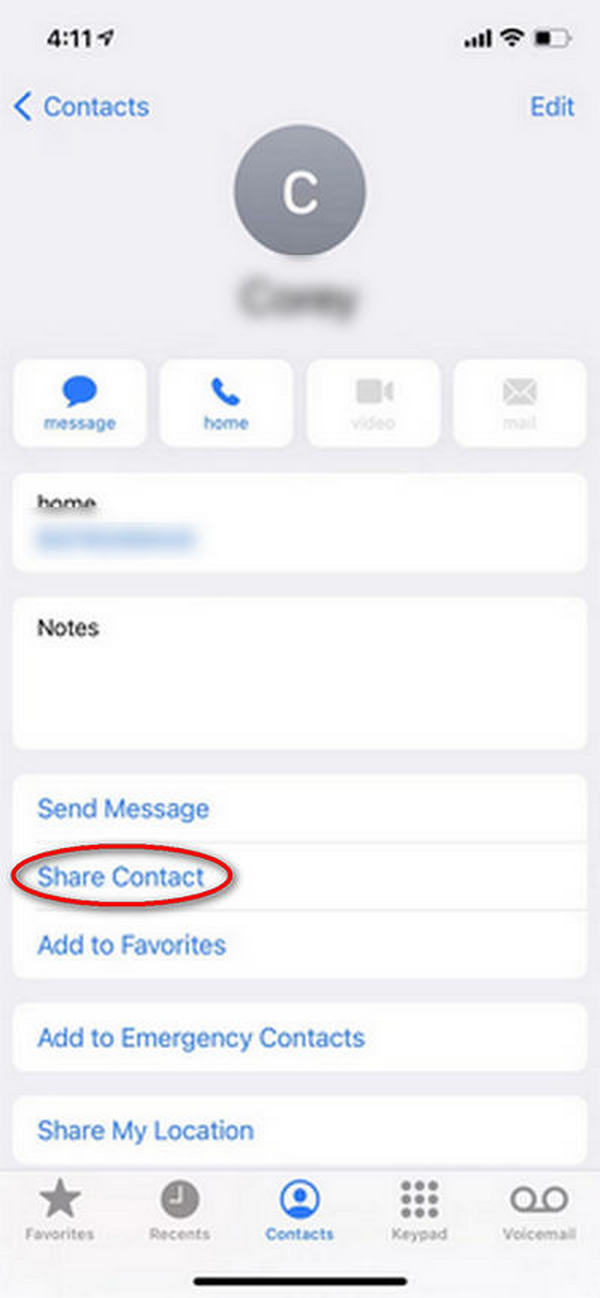 Cons:
---
Method 4: Backup iPhone Contacts through Fonelab iOS Data Backup and Restore
Fonelab iOS Data Backup and Restore is an iPhone data management software aimed to help iPhone users backup their files to PC. This software is a little bit similar to Syncios Mobile Manager considering they both have a 'backup' feature.
Step 1Download the software and launch it, make sure you have successfully connected your device with PC before start.
Step 2Choose iOS Data Backup from the operating interface and select 'contacts' to backup.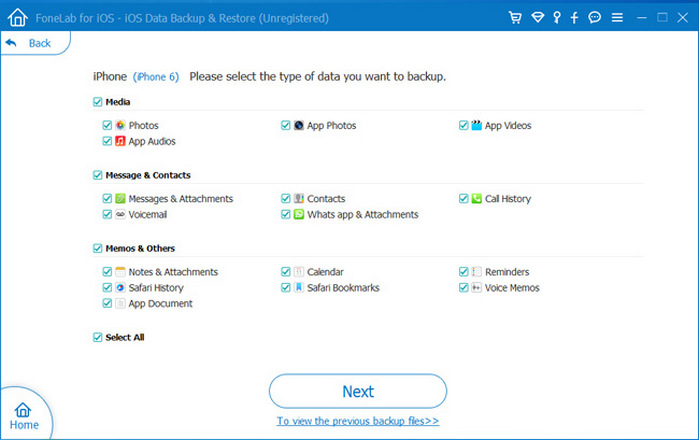 Cons:
Low Performance-to-Price Ratio
A little complicated to operate
---
Summary:
All of these 4 solutions given above have their own characteristics which satisfy people with different requirements. People just want backup one contact may prefer email whereas others are more willing to choose the software with multiple features.
All things considered, we're super confident to say that Syncios Mobile Manager is the best choice to back up iPhone contacts because it supports multiple formats which are easy to print and users can modify their contacts directly in the Mobile Manager.
---
What's next? Download Syncios Mobile Manager now!
---