iOS Manager Review: Moborobo and Syncios
Moborobo is a great application for controlling the files on your device. This is especially true for Android users. Syncios is a free yet powerful iPod to PC transfer software that helps to transfer App, Music, Photo, Video and Ebook from & to PC to & from iPod/iPhone/PC without using iTunes. Here are the detailed reviews of the two programs:
1. Moborobo
Features:
Manager Your Android or iPhone from PC Desktop
Transfer Contacts Between Android & iPhone
Download App, Wallpaper & Ringtone through PC to Android "0" 3G Data Usage
Send & Reply SMS from PC Desktop
Multi-media File Management - Access to Music, Images & Videos
Moborobo is an application that is designed to let iOS and Android users control every file on their phones. There's no need to jailbreak or root - unless you want to use its wi-fi feature. Moborobo will allow you to view, upload, and download everything from photos and videos to applications and ringtones to your device. Moborobo will even uninstall applications in bulk for you.
The initial launch of Moborobo can be a bit frustrating as it will need to installdrivers for your phone. Users can connect to Moborobo using a USB cable or over a wi-fi network if rooted. Performance was decent, but there was some interface lag at times. Still, Moborobo is stable enough and has enough usable features to make it a good application to manage files on your devices.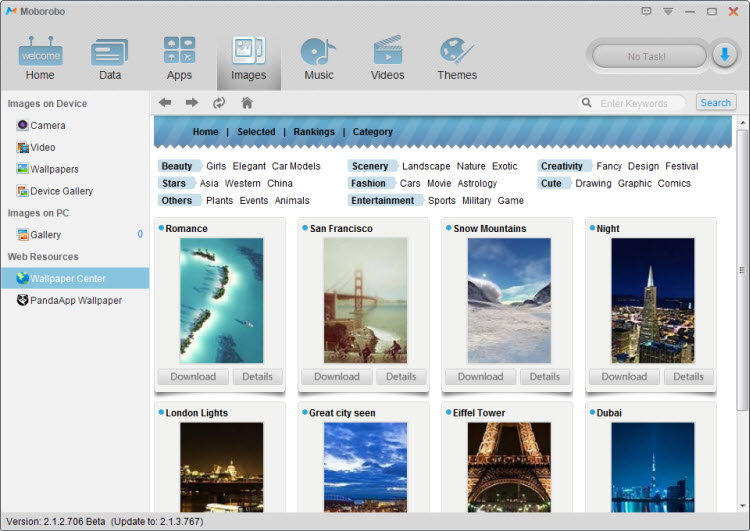 Pros:
Feature-packed
No need to root or jailbreak
Uninstall applications in bulk
Access all of your files and media in one application
Cons
Some lag
Initial installation of drivers takes some time
2. Syncios iOS Manager
Features:
Convert audio & video to iPhone/iPod/iPad
Backup & Manage Music, Ringtone, Audiobook, Voice Memos, Playlist
Transfer videos between iOS devices and PC
Transfer photos between iOS devices and PC
Transfer & manage eBooks on iOS devices
Manage iPad/iPhone/iPod Apps, backup apps and data/documents to computer
Use your iOS device as an external USB Key for extra convenient storage.
Syncios is a useful application that not only provides the ultimate transfer solution between iOS devices and PC for users, but also offers conversion options. You can easily transfer content, vice memo,songs, videos, photos and etc from iPhone or iPad to computer or create an album on your iOS device, load it with photos from your computer, and sync it in seconds. Syncios has the conversion function that helps convert imcompatible video format to suitable format for loading on your iOS device. You can even make you own ringtone with Syncios.
With Syncios, you can play music directly from your iPod, iPhone, iPad without iTunes. Even create and edit playlists for your iPod/iPhone/iPad, transfer or delete files between your devices and PC. Syncios is also a perfect assistant for you to add, delete or backup your local eBooks (Epub/PDF) seamlessly between your computer and iPod/iPhone/iPad. If you are still looking for a perfect iOS manager, Syncios will be the best choice.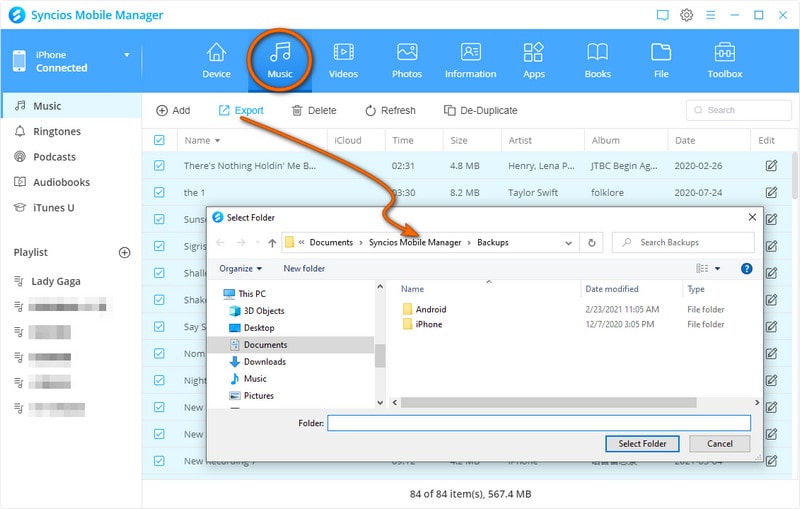 Pros:
Free
Nice layout
Easy to use
Cons
No mac version
Still need iTunes to be installed
Moborobo® is a registered trademark of Moborobo.com.
Apple®, iPod®, Mac and iTunes® are a trademark of Apple Inc., registered in the U.S. and other countries.