Review: Best Online Image Enlarger to Increase Image Size without Making it Blurry
When viewing an online image, you will probably come across a problem where It is in low-res or appears as a small thumbnail, and you have to click on it to see it in full view. However, when you download them and slide the mouse to zoom in on the pictures to see them more clearly, they become blurred. Unfortunately, this is something that most websites end up with because images uploaded by users are usually quite small. Actually, whether it's social media or a website, there are always limits to the size of images. And sometimes, due to the limitations of your camera or other factors, your photo might be too small for its intended use.  If you have a lot of pictures that need to be enlarged, what can you do to enlarge the picture without making the picture blurry? Let's dive right into it…
---
Part1: Common Ways to Enlarge Images
Usually, when it comes to enlarging an image, the first method that comes to mind is using image editors such as Photoshop. It is true that such traditional image editors are fully functional and can not only resize the image at will but also create new images as the image editor sees fit. However, this is all based on the premise that you can master them proficiently, and without extensive experience, it is easy to degrade the quality of the image and make it look "stretched" or "pixelated", as stated at the beginning of the article.
It is due to these unfriendly factors for novices that more and more people are turning to various AI image enlargers. There are different versions, functions, advantages, and disadvantages of these image enlargers, and it is impossible to try every one of them. This article will select AVC.AI, an excellent online image enlarger, to review its functions in detail for your reference.
---
Part2: Review of the Best Online Image Enlarger---AVC.AI
What is AVC.AI
AVC.AI is a professional online image enlarger or enhancer that aims to help you upscale and enhance your images effectively and easily. It uses a deep learning algorithm to automatically improve the quality of photos. AVC.AI is trained on a large dataset of professional photos. It can automatically enhance photos by increasing contrast, saturation, and sharpness. This online enlarger is easy to use and does not require any prior knowledge of photo editing. It can be used by anyone who wants to improve the quality of their photos. Except for the online version, it is also available for Windows, macOS, as well as Android.
The Main Features of AVC.AI
1. Enlarge or Upscale Low-res Images
As a dedicated image enlarger that uses deep-learning-based super-resolution, it can upscale and enlarge the image size to 200%, 300%, or 400% and improve details, as well as remove defects and compression artifacts.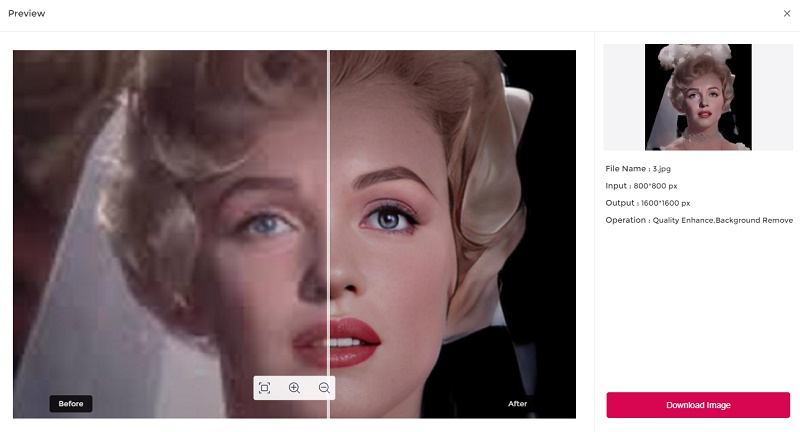 It is very easy to lose the details of the original image by removing noise, but AVC.AI seems to perform well in this regard. With the powerful noise reduction engine and deep-learning algorithm, it can detect which parts of an image correspond to noise, and automatically get rid of digital noise in the grainy areas while preserving the details.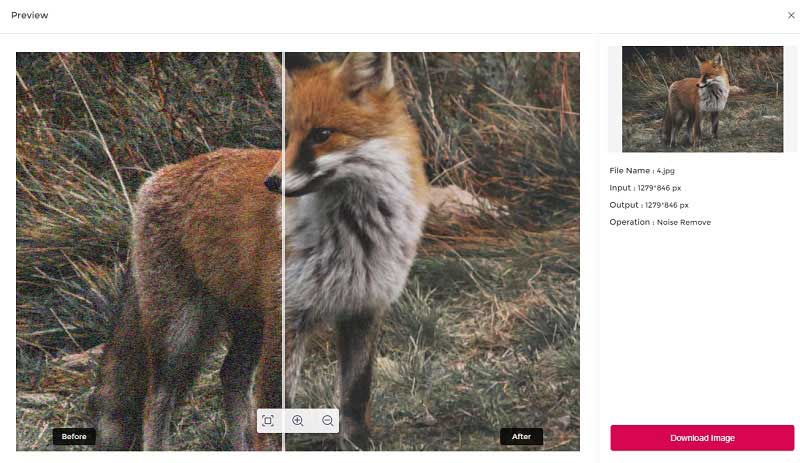 It will automatically detect the subject of any image, and remove any background in a matter of seconds.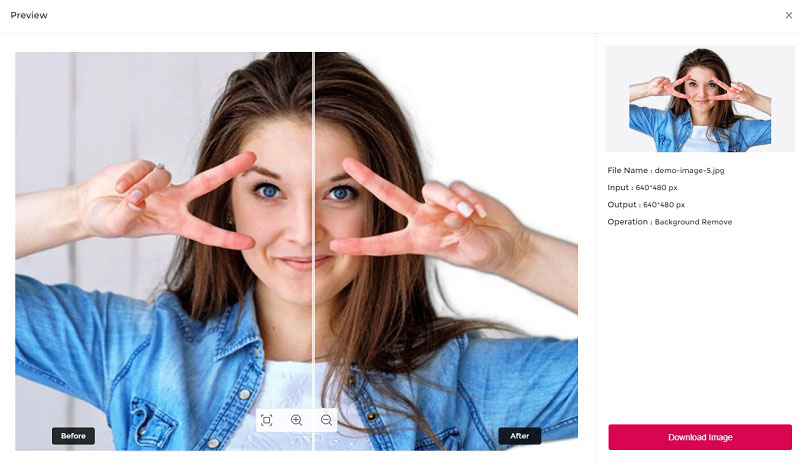 4. Colorize Black&White Pictures
Restore and colorize your old black-and-white photos into colors naturally.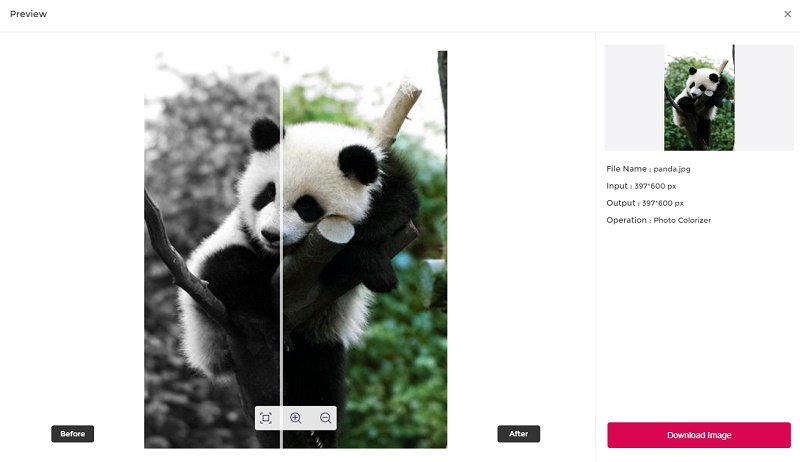 This photo AI tool includes a color calibration feature that can help you achieve natural color rendition, high detail, and high quality in your photos.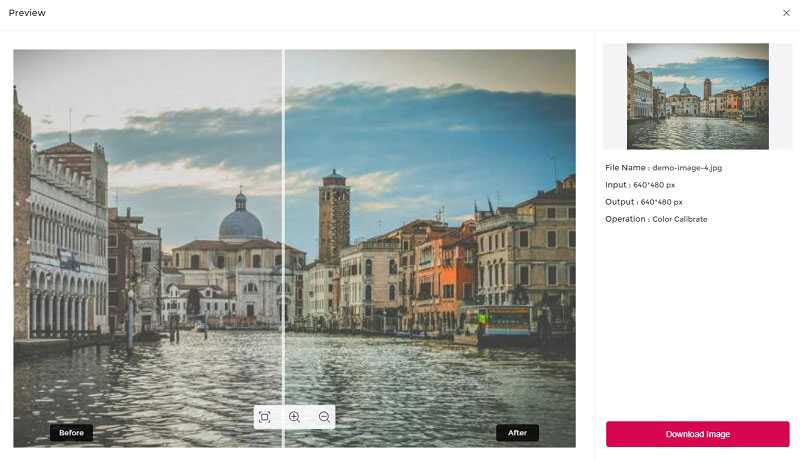 How to Enlarge Images Online with AVC.AI
Step 1: Upload your Images
Go to AVC.AI with any of your browsers. And click Login/Sign up to register an account.
Step 2: Upload Images to this Online Image Enlarger
Drag and drop your images directly into the page or click the Upload Image button. It supports batch processing, so you are allowed to upload more than one image at one time.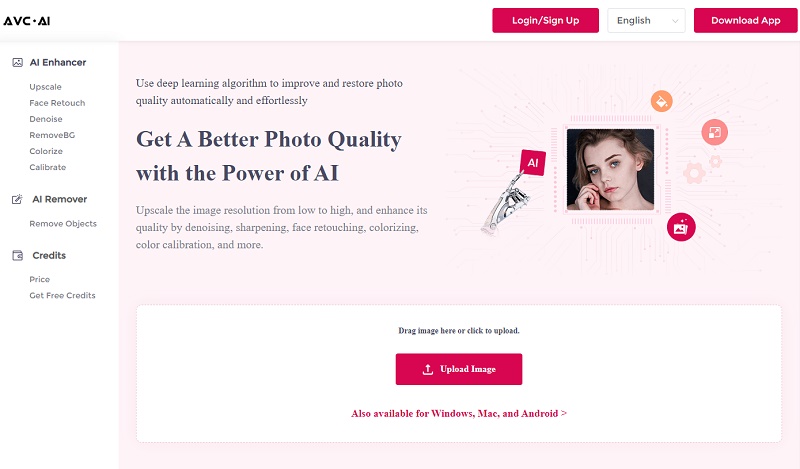 Step 3: Select AI Models
Choose the Upscale from the six models. And then select the upscaling scale.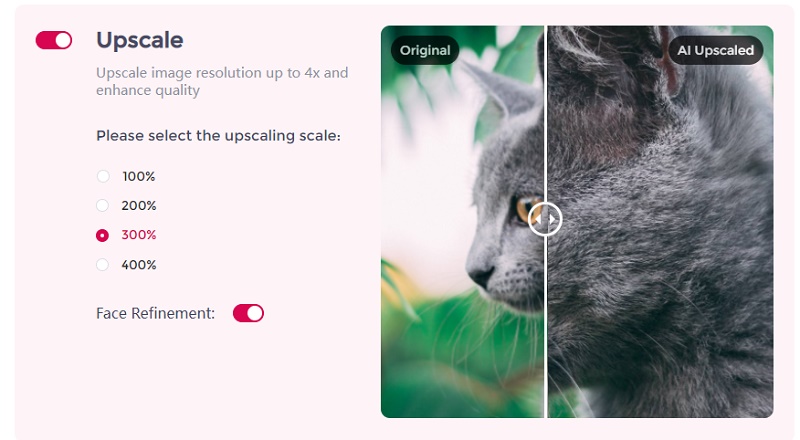 Step 4: Start Processing and Downloading Images
After all the parameters are set, click on the Start Processing button to start the process. It will be finished in just a few seconds. Then click the Eye button to preview the final result. You can save the processed images at any time by clicking the Download Image button.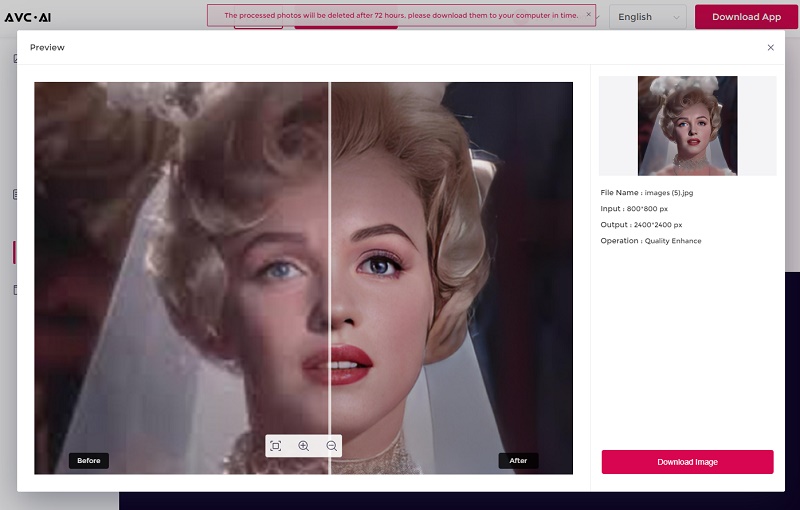 Pricing and Order Plans of AVC.AI
Credits are virtual currency or game coins for using online image enlargers. AVC.AI offers users a variety of options for purchasing points. Users can purchase monthly or lifetime credits as shown in the images below, or they can purchase any number of credits. Currently, AVC.AI has also launched a promotion for users to claim 60 free credits.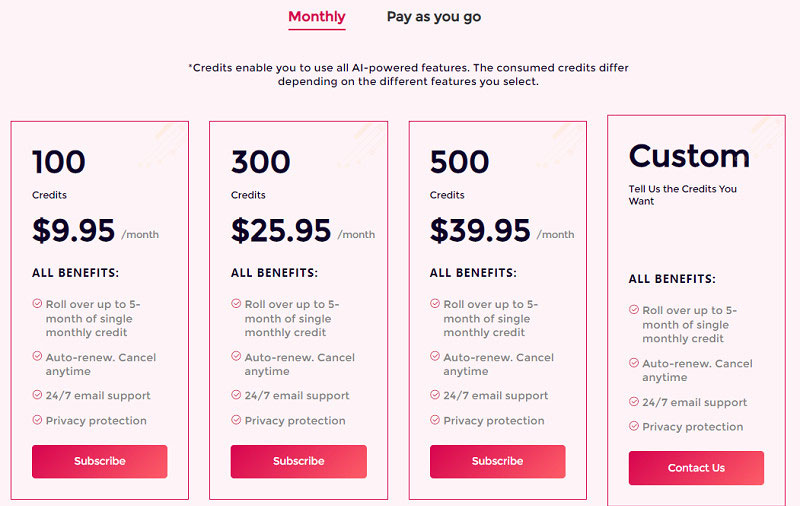 ---
Conclusion
There are many online image enlargers, but the functions and effects are mixed. This article introduces AVC.AI in detail from various aspects, and it can be considered a good online enlarger in terms of function, operation and price. It's affordable, feature-rich, easy to operate, and the effect is also very dramatic. To sum up, AVC.AI is an online image enlarger that is worth trying.
Download Desktop Version of AVC.AI
---