How to Increase Image Size Online: Get the Best Images for Your Blog
The Internet is now saturated with images, thanks to the rise of social media and photo-sharing websites. Sites like Pinterest and Instagram have also made it easier than ever for users to upload and share photos online. Images are the first thing most users see when visiting a website, blog, or other digital property. A picture is worth 1,000 words, which is why it's so important to optimize image sizes from the get-go.
However, not all images are created equal. In fact, their small size is one of the main reasons why many people struggle to understand visual content online. If you want your visuals to stand out from the rest without sacrificing quality, you'll need to increase their image size and resolution. Luckily, there are plenty of ways to do this. Keep reading for more information about how you can increase image size online, so your viewers will be able to see them better.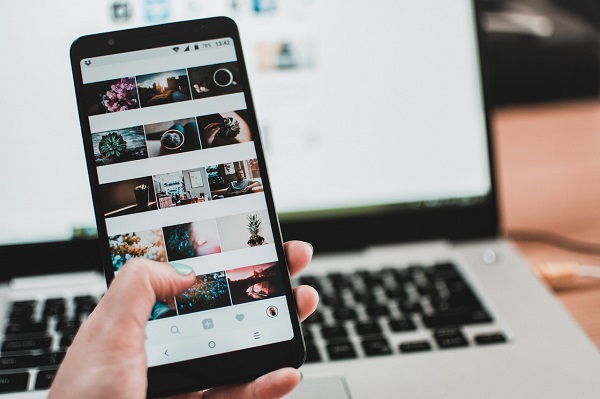 ---
Part1: How to Increase Image Size Online
There are a few different ways that you can increase the size of an image online. One way is to use an online image editor such as Pixlr or Fotor. With these editors, you can simply upload your image and then resize it to the dimensions that you need.
Increase Image Size Online by Using Pixlr
Pixlr has two photo editors for you to choose from, Pixlr X and Pixlr E. Pixlr X is more suitable for people with little experience in using editing software because of its simple interface and not too many editing options to overwhelm you. Although it is easy to use, if you want to further edit and create your images, then you'd better choose Pixlr E. But correspondingly, it is much more complicated. Here is an example of how to use Pixlr X to increase the size of your images.
Step 1: Go to the official page of Pixlr X.
Step 2: Click Open Image to upload any images from the local to the tool.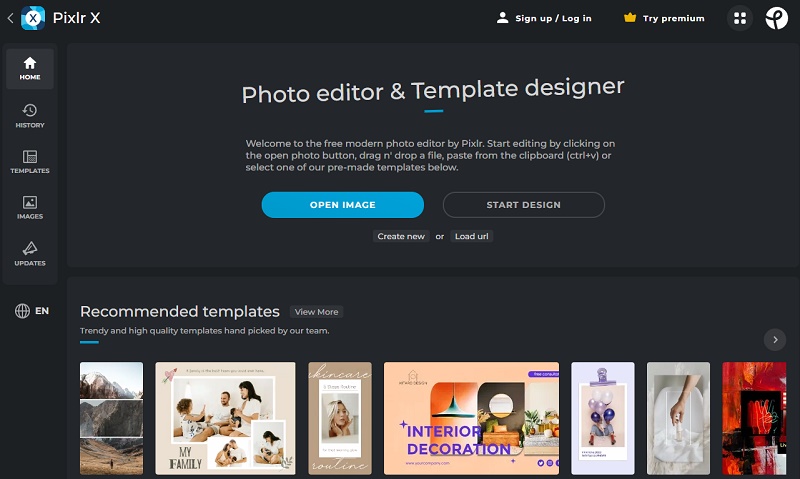 Step 3: Select "Layout & Template" and then click "Resize Image" from the left menu.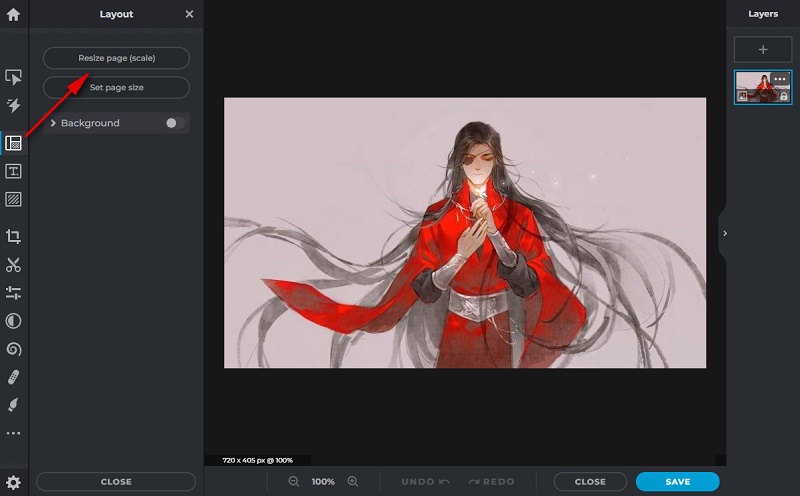 Step 4: Enter the values of width and height you want to set, and click Apply.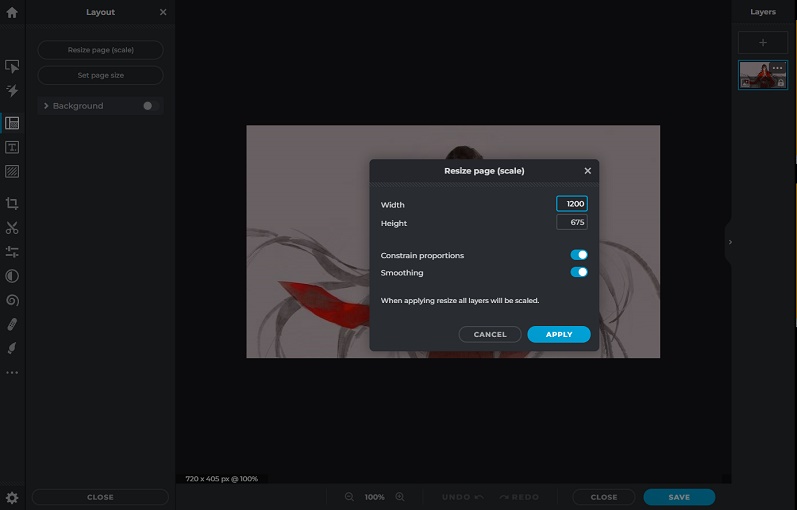 Now you can see that the picture has been enlarged successfully. The good news is that basic access to Pixlr is free, while as you can see the result is a bit blurred.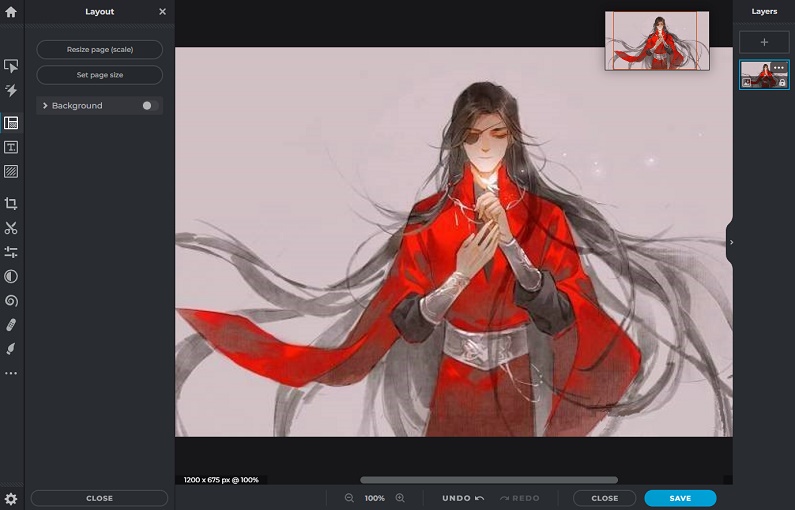 Increase Image Size Online by Using AI-based Enlargers
Another way is to use online AI-based image enlargers or enhancers to simply upscale your images. There are a lot of AI image enlargers on the market, but they vary in quality. Here is an online enhancer that works well and is free to use.
Using a deep learning algorithm, AVC.AI enables you to upscale or increase the resolution of any kind of image like landscape, wildlife, portrait, anime, wedding, night, macro, or product, to 2x, 3x, or 4x automatically and effortlessly.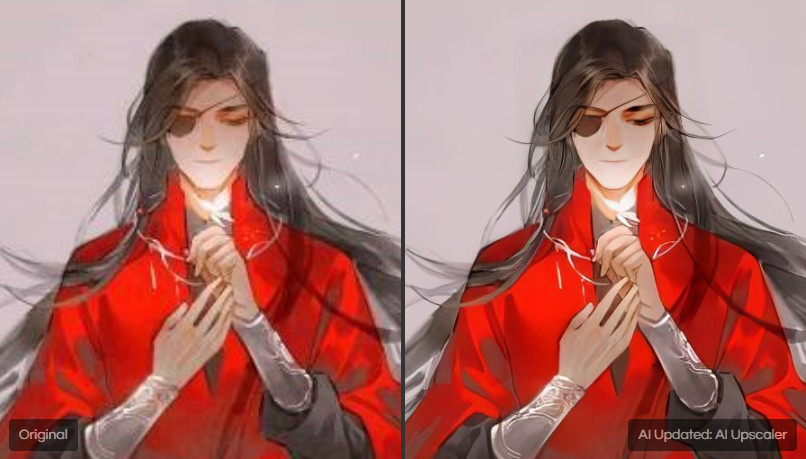 Steps to Increase Images with AVC.AI
Step 1: Upload your Images
Go to the official page of AVC.AI. And click Login/Sign up to register an account. Then drag and drop your images directly into the page or click the Upload Image button. It supports batch processing, so you are allowed to upload more than one image at one time.
Note: Supported input formats are: *.png, *.jpg, *.jpeg, *.bmp, *.jfif, and *.webp.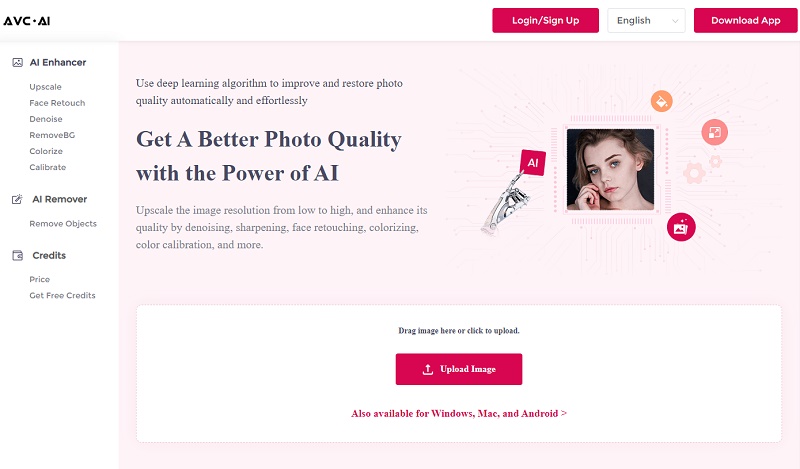 Step 2: Select AI Models
There are currently six models available, namely, Denoise, Upscale, RemoveBG, Face Retouch, Colorize, and Color Calibrate. Choose one or more models based on your need. If you want to enlarge your images, just choose Upscale and then select the upscaling scale.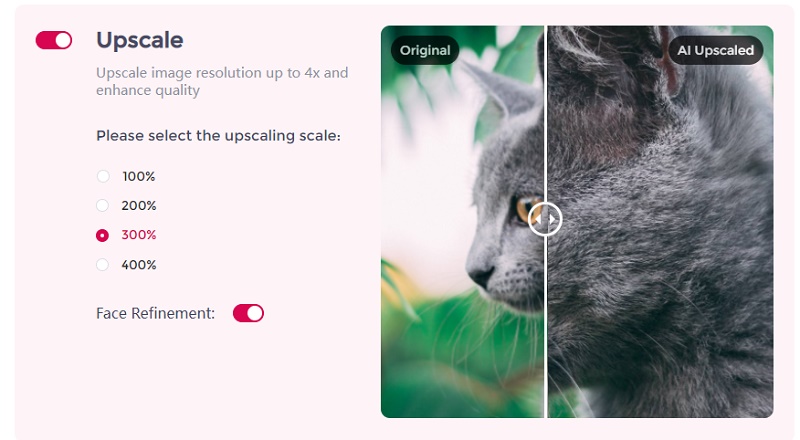 Step 3: Start Processing and Download images
After all the parameters are set, you just need to click on the Start Processing button. The AI will do the rest for you. After the process is finished, you will see an Eye button to let you preview the final results. If you are satisfied with it, then click Download Image to save the processed photo.
Note: The processed photos will be deleted after 72 hours to protect your privacy, so please download them in time.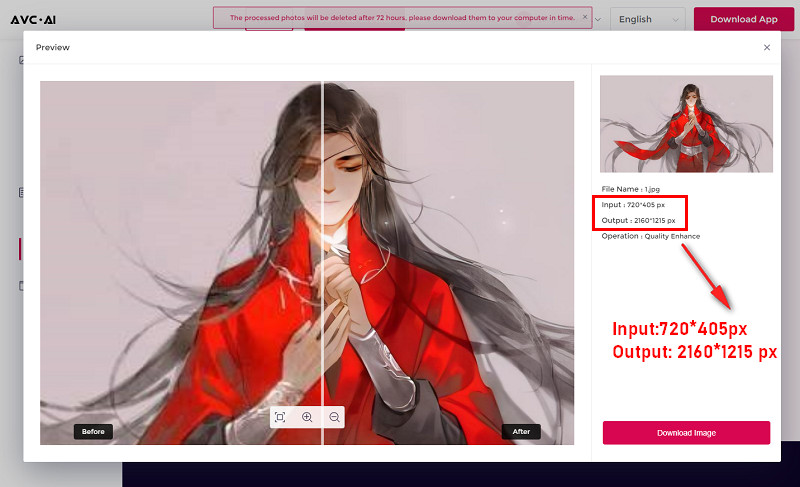 Video Tutorial: How to Enlarge Images Online without Losing Quality
---
Part2: Bonus: Standard Size for Different Social Media Platforms
Before you upload your image, make sure you know what the standard size for different social media platforms is. Not only will this ensure your image size is optimized, but also that it will look the same across every platform. Here are some of the most common image resolutions:
Instagram: 1080 x 1020 pixels
Facebook: 820 x 821 pixels
Twitter: 1024 x 1024 pixels
Pinterest: 1080 x 1079 pixels
Standard sizes are good to keep in mind, but they are not set in stone. You can always upload a larger image, which might be beneficial if you want to make it more prominent on the screen.
---
Finals Words
The above tools are very easy-to-use, and both have their own advantages. In terms of price, Pixlr X can be used for free for basic functions such as increasing size, but if you want more functions you need to upgrade to premium. AVC.AI can be tried for free and can participate in the event to get 60 free credits. While after they run out, you need to buy them yourself. In terms of the final result, Pixlr X will make the picture blurred after increasing it, while AVC.AI will not only not pixelate, but can also enhance the quality of the original blurred picture. Either way, only after practice will you know whether it is suitable. So fire up your browser and go try them out.
Download Desktop Version of AVC.AI
---