The Step-by-Step Guide for Removing Watermarks from Photos Online for Free
Removing watermarks from photos can be a tricky process, especially if you don't have access to the right tools or software. But while it can be a time-consuming task, it doesn't have to be an expensive one. With the right step-by-step guide, you can easily remove watermarks from photos online for free. This guide will provide you with the tools and tips necessary to easily and quickly remove watermarks from any photo. You'll learn some basics about removing watermarks, how to select the right tools and how to get the best results step by step. So, if you're looking for a quick and easy way to remove watermarks from photos online for free, this guide is the perfect place to start.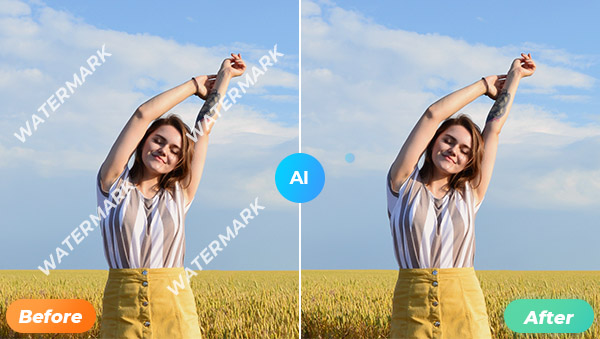 ---
Part1: FAQs about Removing Watermarks
Q: What are the functions of watermarks?
A: Watermarking is a digital security technique used to protect copyrights and prevent unauthorized use of digital content. It is the process of embedding an invisible, digital identifier into the original content that can be detected during reproduction or distribution. This identification data also referred to as a watermark, serves as proof of ownership and can help owners track down any illegal copies or violations of copyright law. Watermarks allow companies to establish their brand identity and protect their intellectual property from infringement.
Q: Can watermarks only be applied to photos?
A: Watermarks are typically applied to images and videos but they can also be applied to audio files, documents, PDFs, and other types of digital media. They can contain a variety of information such as the name or logo of the owner, copyright information, or a unique identifier. Watermarks are resistant to tampering and can't be easily removed or altered.
Q: Can watermarks be removed from photos?
A: Yes, watermarks can be removed. Although it is not easy to remove watermarks in the past, it is very easy to do so with the right tools. When removing a watermark from a photo, if you own the photo then you can remove it at will. In other cases, you should be careful not to use the watermarked image for commercial purposes.
---
Part 2: How to Remove Watermarks Online for Free
There are various tools on the market that support watermark removal, among which various online watermark removal tools are extremely convenient. In this article, we will recommend two free online watermark removers that are worth a try.
1. AVC.AI
Based on deep learning image inpainting technology, AVC.AI enables you automatically remove people, text or logos, wires, date stamps, and any other unwanted objects from photos online for free. The whole process to remove them is easy and clear. Now let's dive into it.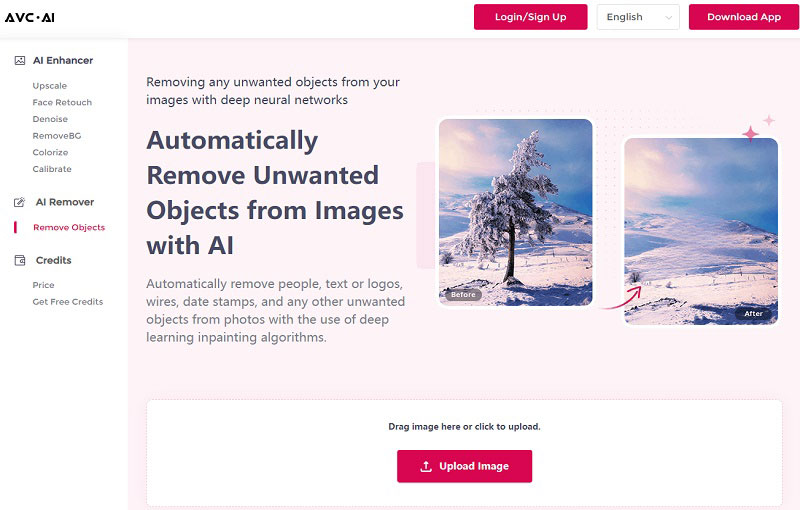 Steps to Remove Watermarks Online for Free with AVC.AI
Step 1: Upload Images with Watermarks
To use the AVC.AI website, open your web browser and navigate to the official site. On the left-hand side, click on the 'Remove Objects' option and then click 'Upload Image' to add pictures that have watermarks. Alternatively, you can drag and drop it directly into the empty space.
Step 2: Highlight Watermark Areas and Start Removing Watermarks
This is the most important step in the whole process, you need to cover all the watermarks with the brush. Two horizontal bars for adjusting the size can be seen throughout the workspace. The one at the top of the image is used to adjust the zoom-in and out image size, while the one on the left is used to adjust the size of the brush. Don't worry if you paint the wrong area, click the left arrow at the top left to undo it at will.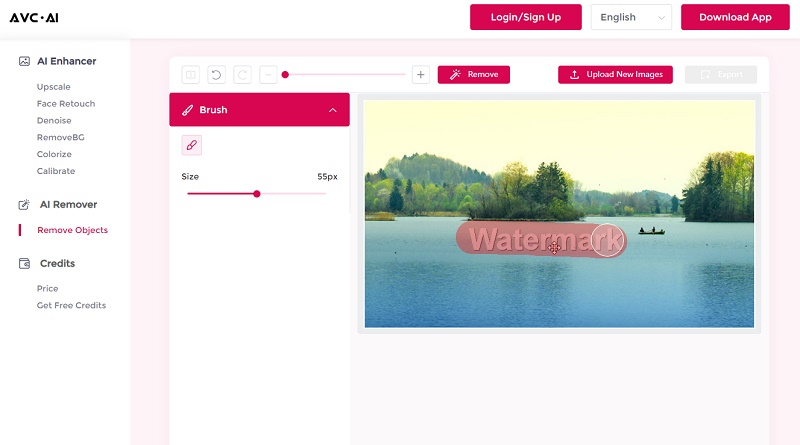 Once the watermark is highlighted, you can click the Remove button to start processing.
Step 3: Preview and Download Processed Images
Once the processing is finished, you will have a picture that is free from watermarks. You can press the Contrast button located in the top left corner to compare the before and after. Finally, click on the Export button to download the processed image.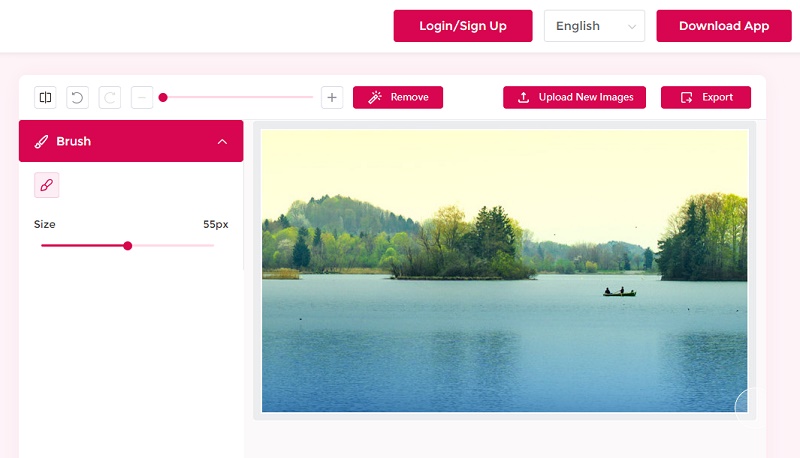 2. Aiseesoft Online Watermark Remover
Aiseesoft Online Watermark Remover is also a web-based watermark erasing toll with a super simple interface. Just like AVC.AI, the whole operation can be divided into three parts, namely, upload your image, highlight the area that needs to be removed and finally click to remove the watermark. The difference of this online tool is the ability to crop the image after processing.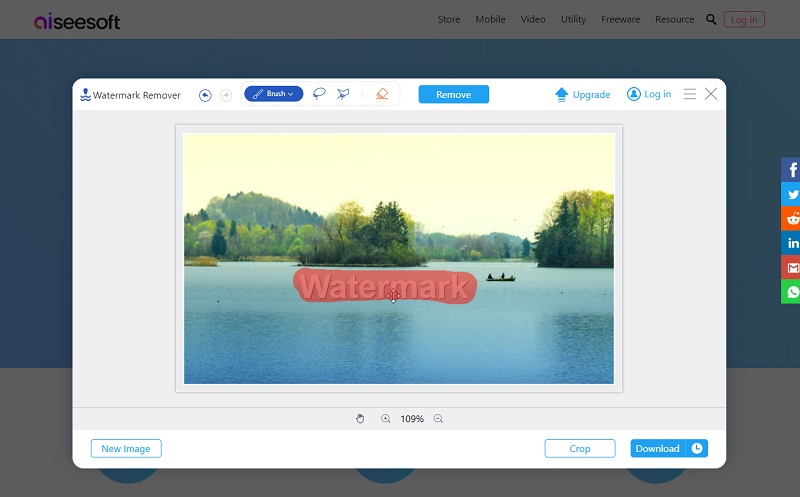 ---
Conclusion
The two online tools recommended above are completely free, and the operation steps of removing watermarks are not much different, and both of them don't require users to master technical skills to complete removal tasks. From the perspective of the final processing effect, if you carefully observe it, you might find that AVC.AI restores the details of the watermark part even more. Well, in general, no matter which one, it is very worth a try.
---