How to Sharpen Images Online for Free: Review of the Three Online Free Sharpeners on Google
Looking to sharpen your images quickly and easily? Tired of pixelated, blurry images ruining your visuals? Want to know how to sharpen images online for free? Dealing with imperfect images is a need for many people, so what would you do if you are also troubled by these problems? Actually, this really not a big deal. As AI image-sharpening technology develops by leaps and bounds, many image enhancers and online sharpeners have emerged, but the results and quality of their processing vary widely.
Most people choose to do a Google search before picking a free online sharpening tool and are likely to choose the top-ranked tool to try. To help you save time, this article will set the keyword "sharpen image online for free" to search and evaluate the top three tools to see how effective it is at sharpening images and whether it is really free.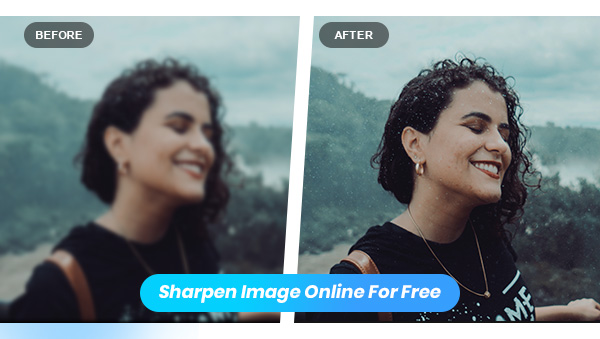 ---
Part1: Review of the Top 3 Ranked Online Sharpeners on Google
Now open Google Chrome, type sharpen image online for free, and click search, the results you get are as follows. Please note that each user may get different page results due to different regions, search history, browser cache, and personalized search settings. This article is based on the current search results and filters out the featured snippets in the 0 position.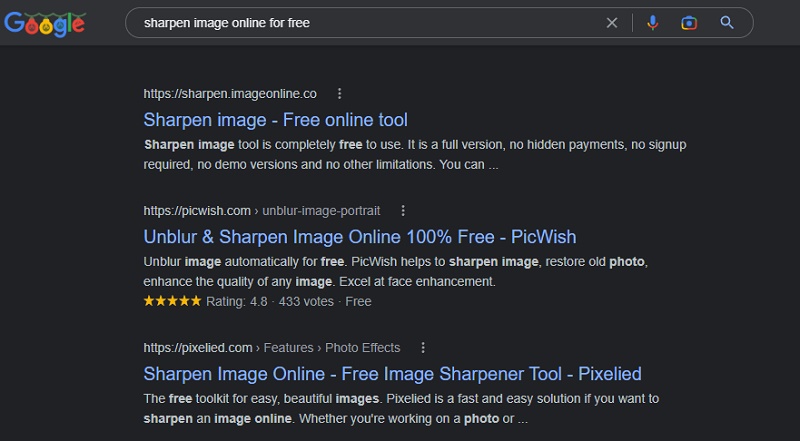 1. Sharpen Image
Sharpen Image is a totally free tool that helps to sharpen images online. Just drop the image in the tool and set the sharpen percentage to improve the apparent sharpness, then preview the sharpened image and download if expected sharpness is attained. The whole process is easy and quick. But its effect and the website interface filled with ads just can't make it rank first. Focusing on the processing effect, the sharpening effect can indeed be clearly seen with the adjustment of the sharpening amount. However, since the uploaded photo itself is a bit blurry, the sharpening only adds more graininess.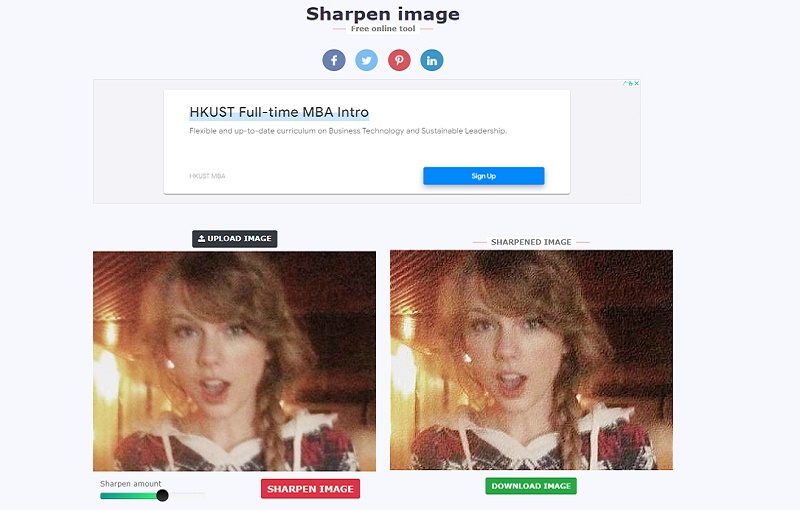 2. PicWish
PicWish is the most perfect of the three free online sharpeners. After uploading the image, you will enter a very simple page. The image processing speed is fast and the result is effective. Unlike Sharpen Image and Pixelied, PicWish can directly sharpen and repair blurred images and save processed pictures without a watermark. Among the top three pages, this is the most recommended one to try.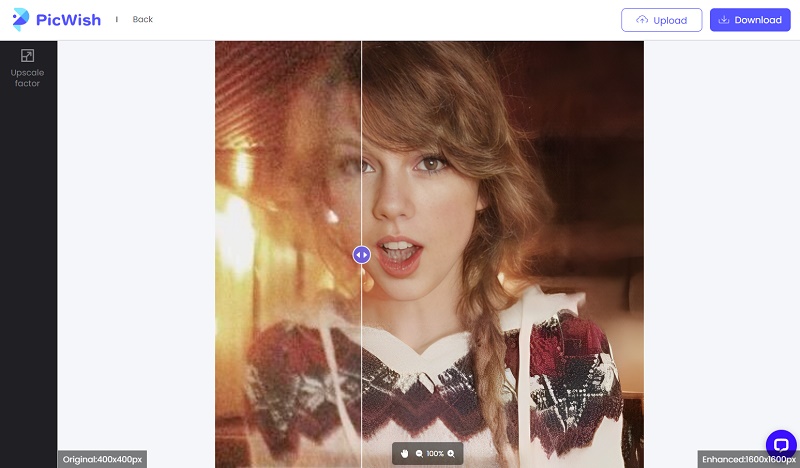 3. Pixelied
The effect of Pixelied is similar to that of Sharpen Image, and it is completely free of sharpening, but there is also no enhancement function for those relatively blurred pictures. In its AI Image Tools section, there is an Image Sharpener tool that can sharpen images to fix blurred pictures. However, it is not free and users need to purchase it firstly. Overall, the tool's interface is clear and ad-free, and it can be considered a relatively comprehensive image editor. However, for people who want to sharpen blurred images online for free, this free online sharpener is not enough to meet their needs.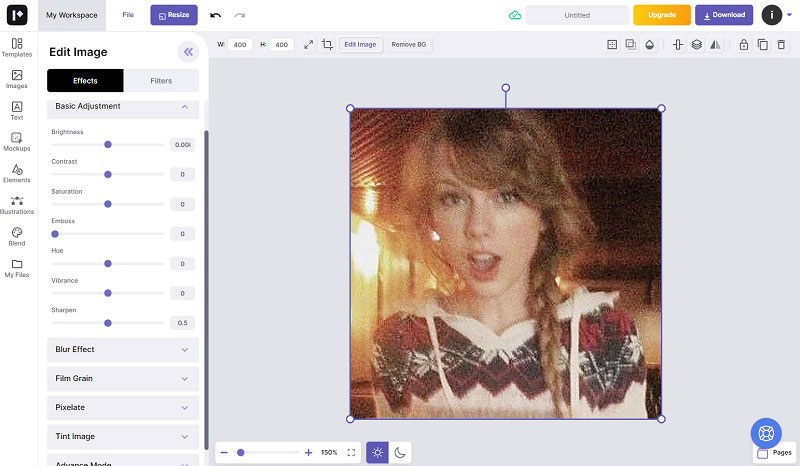 Conclusion of Three Online Free Sharpener
Price: The sharpening features of all three tools are completely free. The AI Image Sharpener tool of Pixelied is charged.
Results: Sharpen Image and Pixelied both only sharpen images singularly and do not enhance them. PicWish can sharpen and fix blurry images
Interface: Apart from Sharpen Image which is full of ads on its homepage, the other two are clean and user-friendly.
---
Part2: A Highly Recommended Tool to Sharpen Images Online for Free: AVC.AI
AVC.AI is the perfect tool to sharpen and fix blurry images online with one click using artificial intelligence algorithms. Compared to the three sharpeners above, it has the following advantages: clean interface without ads, easy to use, and full of features (there are 6 different AI Features for you to choose from to meet your different needs).
Step 1: Upload the Image
When you go to AVC.AI using any web browser, click on Login/Sign Up to enter your account. For users who have just signed up, they will be given complimentary credits on their first login.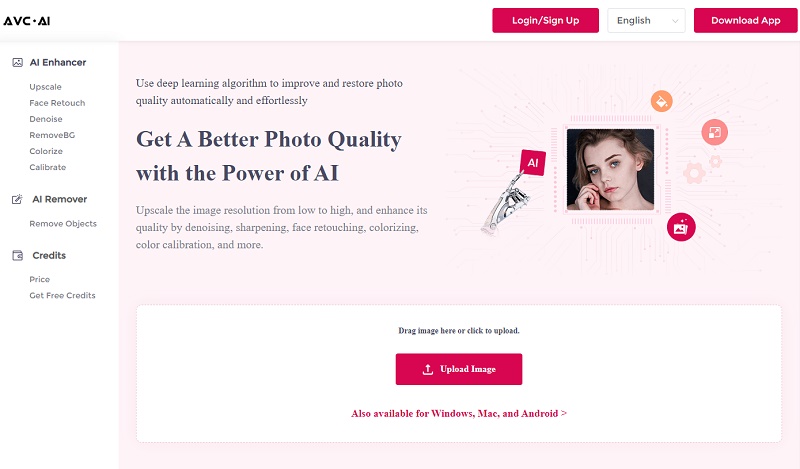 Select the Upload Image option or transfer one or more pictures that need to be sharpened by dragging and dropping them. At present, the following file formats are accepted: *.png, *.jpg, *.jpeg, *.bmp, *.jfif, and *.webp.
Step 2: Select the Desired AI Features and Initiate Processing
There are six AI functions available. Identify the one that best suits your purpose. The Upscale option is suggested for sharpening portraits with the refinement of faces enabled. If enlarging the image is also desired, specify the relevant upscaling scale. Otherwise, make sure the box to maintain the original size at 100% is ticked.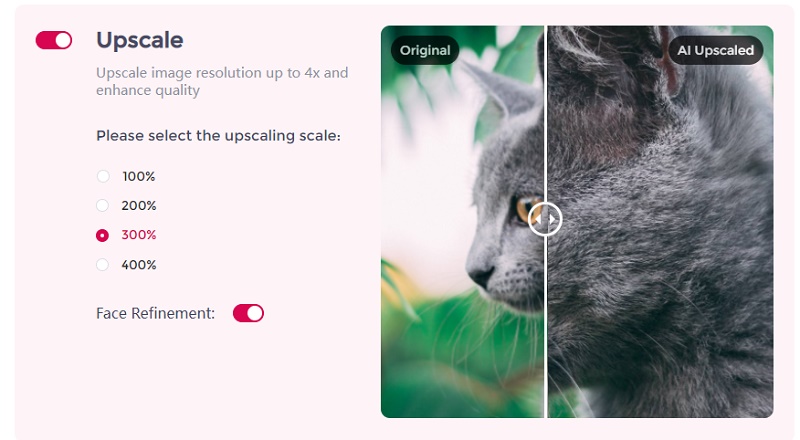 Once the images and models have been chosen, click on the Start Processing button to launch the sharpening process.
Step 3: Download Images
The image processing will take only a few seconds. Afterward, you can press the Eye icon for an observation of the results. Finally, hit the Download Image option to preserve the modified photo. Keep in mind to download the sharpened photos promptly, as they will be purged after 72 hours for your privacy security.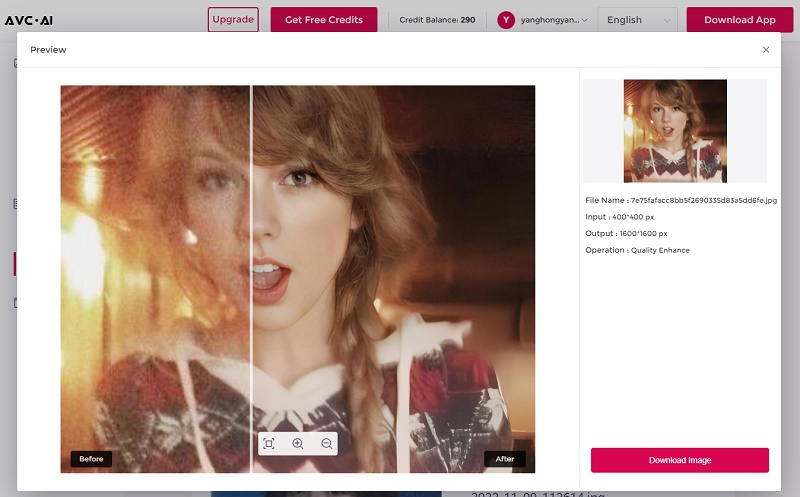 ---
Finals Words
Sharpening images online for free is a very simple task if you choose the right tool. After reading this article, you'll realize that only one of the top three tools on the search results page seems to best serve the needs of the masses. Therefore, when selecting tools later, it is recommended that everyone test with the same picture. If you don't want to waste time exploring one by one, just try AVC.AI recommended in the article. Any user can get free credits for processing images, and in addition to sharpening, you can also perform functions such as enlarging, denoise, background removal, and coloring, etc.
Download Desktop Version of AVC.AI
---