How to Unblur Images Quickly and Easily
Blurred images are a common problem, since the causes of blurred images are varied, and it is difficult to avoid completely. But luckily, fixing them is easier than ever. With technology advancing at a rapid rate, it's now possible to unblur images quickly and easily, with just a few clicks. Whether you're a professional photographer or a casual snapper, having the ability to unblur your photos is a great time-saver. This post will look at a few easy methods for unblurring your images, no matter what type of photo you're dealing with, they will help you restore your photos to their former glory. Now read on to learn how to unblur images quickly and easily.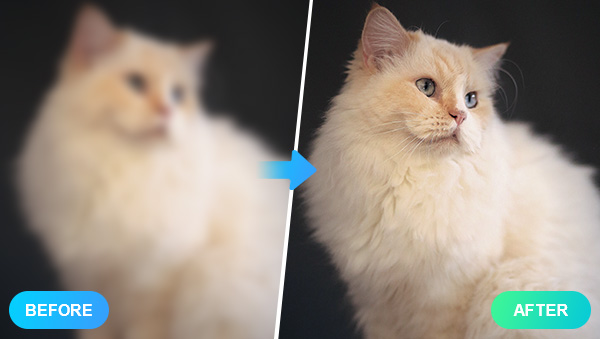 ---
Part1: What Causes Burred Images?
Image blur occurs when an image's quality decreases. This often leads to unclear, unrecognizable images. There are multiple reasons why images become blurry. The most common reasons include the poor natural environment, poor camera settings, movement in the camera, or a poor image source, etc. When you take a photo, the camera's shutter speed determines how long the shutter remains open. This controls the amount of light that enters the camera. If your shutter speed is too low, then more light enters the camera and your image becomes brighter. But if your shutter speed is too high, then it captures less light and your image becomes darker. Additionally, if there is movement in the camera, the image becomes blurred. This is because your shutter speed is unable to compensate for the movement, so your image turns out blurry.
---
Part2: How to Unblur Images Quickly and Easily?
Method One: Unblur Images with AVCLabs Photo Enhancer AI
AVCLabs Photo Enhancer AI is a revolutionary deep learning technology that can enhance photos automatically. It uses advanced algorithms to adjust the brightness, contrast and color saturation of images, as well as reduce noise and blur. This powerful tool also provides users with the option to customize their own enhancements for unique results. With AVCLabs Photo Enhancer AI, anyone can take their photography skills to the next level!
This innovative software is suitable for all types of photographers, from beginners to professionals. Its intuitive interface allows novices to get up and running quickly while providing experienced photographers with more control over how they edit their photos.
Steps to Unblur Images with AVCLabs Photo Enhancer AI
Step 1: Run the Program and Add Blurry Images
Download and run AVCLabs Photo Enhancer AI. If you don't want to download the program, you can also visit its online version, AVC.AI, which also allows you to unblur images in just a few clicks while exporting a surprising result.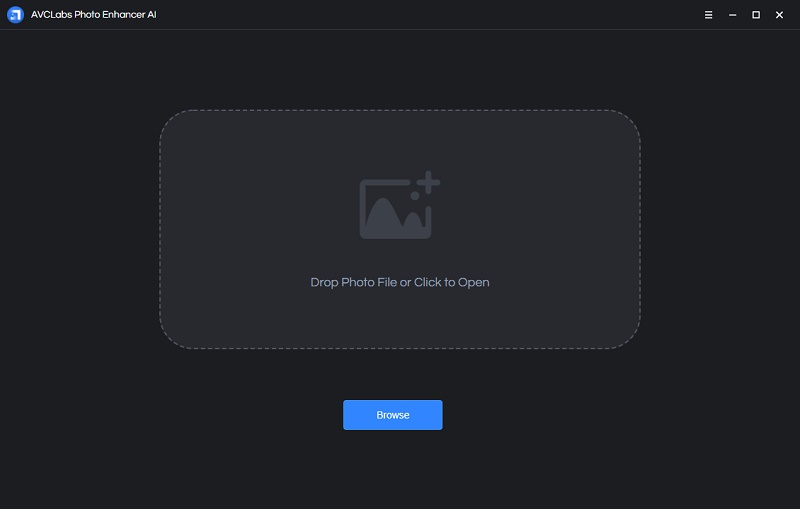 Click the "Browse" button or just drag and drop the blurry images to the main interface,
Step 2: Select the Right Model Designed to Unblur Images
The program provides five basic models: AI Upscaler, AI Denoiser, AI Color Calibration, AI BG Removal and AI Colorizer. Based on these base models, you can create New Workflow with any combination. Simply click AI Upscaler to unblur images.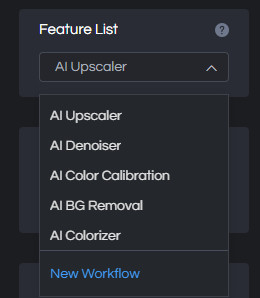 Step 3: Edit Image Settings as your Demand
Before starting to unblur images, you are supported to edit image settings like brightness, saturation and contrast as you wish. This is what sets the program apart from other AI programs, creating more room for the user to play, but without the complexity of a traditional image editor.
In the output settings section, you can set the image size, the output format and the save directory.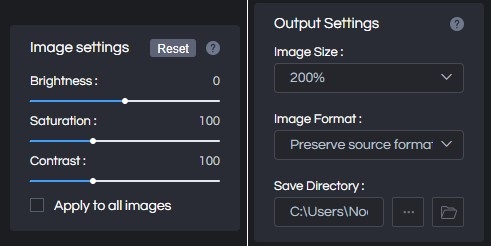 Step 4: Unblur Images and Save the Processed Images
Once all the settings are set, click the Eye icon in the top-right corner and the program will start to unblur selected images. When it finishes, you can drag the white line to see the contrast.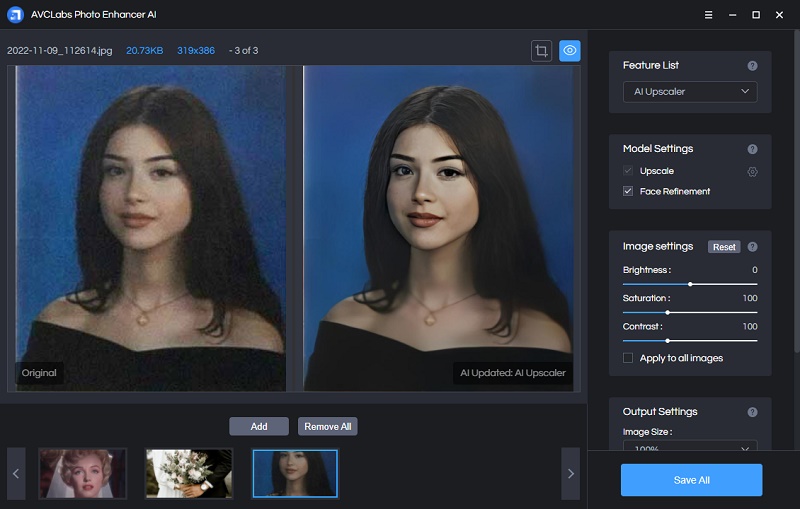 If you are satisfied with the processed images, you can click the Save button to save individual images or click Save All to save all the images that have been processed.
Method Two: Unblur Images with Adobe Software
If you need a more robust solution to unblur your images, Adobe software, Photoshop or Lightroom is a great tool, if you don't consider their high subscription fee. There are multiple options to unblur images using Adobe software, including the following: One of the most important aspects of image editing is image sharpening. It is used to bring out the details in your image and make it appear sharper. This can help you unblur images and resolve issues such as blur or pixelation. The first step to sharpening images with Adobe software is to open up your image in the program. Then, go to Filter > Sharpen > Smart Sharpen. From there, you can adjust the sliders to unblur your image. For example, the Radius slider controls the amount of unsharpening applied to your image. The higher the number, the more unsharpening is applied to your image. The Threshold slider determines the level of difference between the brightest and darkest pixels. The higher the number, the more details are brought out in your image and the more unblur your image becomes.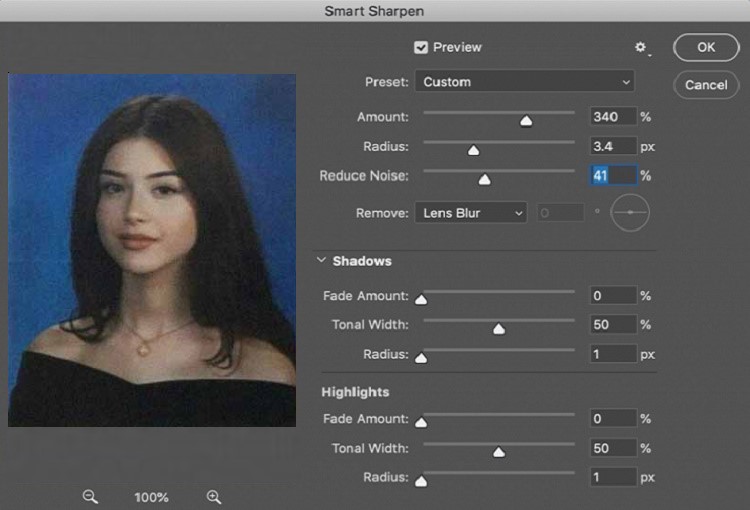 ---
Conclusion
Image blur is a common problem in the digital age. Fortunately, there are a few ways you can unblur images quickly and easily. Unblurring your photos will help you to appreciate the captivating view you had while you were at that place, as well as remind you of the best moments of your trip. Fortunately, AVCLabs Photo Enhancer AI has the ability to instantly unblur photos. It's easy to use, and you can unblur just about any type of photo in a matter of minutes. Get started with the program today and give your photos the boost they deserve!
Download AVCLabs Photo Enhancer AI
---