3 Best Ways to Print Contacts from iPhone
Have you ever think that digital information like contacts is untouchable and unsafe? Because your device may be damaged by water, or be stolen. Maybe you are asked to print your contacts, or you're a nostalgic person and you like the paper form. If you are, here we offer the three best ways to print contacts from iPhone to solve this problem.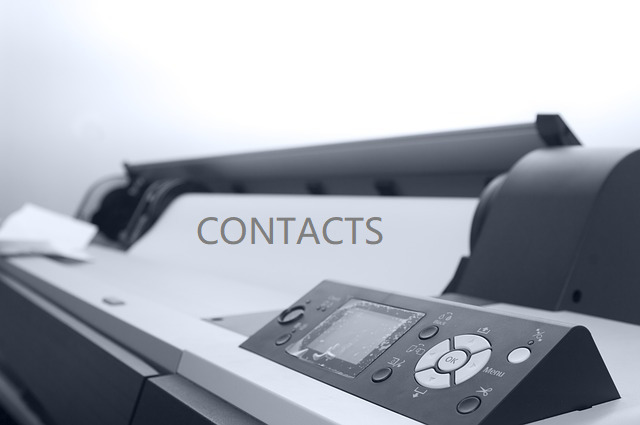 ---
Method 1: Print Contacts from iPhone Directly
The first way is the most convenient one. You need to prepare these tools: an iPhone, a computer (Win/Mac), a USB cable, and a piece of powerful software — Syncios Mobile Manager to print your contacts.
What Syncios Mobile Manager can do:
Selectively backup and restore contacts, messages, call log, music, video, photo, apps, eBook and more.
Import music, photos, videos, files from computer to mobile phone.
Manage iOS devices/Android music, edit song details and deduplicate tracks.
Preview and export SMS, Call History & Contacts to readable format on computer.
Handy Toolkit: audio & video converter, ringtone maker, etc.
Got all of the tools? Let's start with the step-by-step guide.
Step 1 Launch Syncios Toolkit and click "Mobile Manager"to run Syncios Mobile Manager.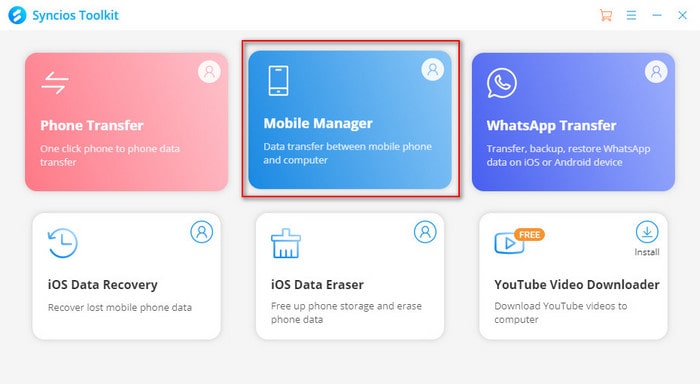 Step 2 Connect your iPhone to the computer via a USB cable, it will take few seconds to detect your iPhone.
Tips: If you encounter a problem when connecting your iPhone, you can visit this guide to solve it.
Step 3 Once the detection succeeded, you will get into the interface and see many different types of data in the upper menu. Please click "Information" and you will see different data groups on the left. The first "Contact" will be shown by default in the main interface.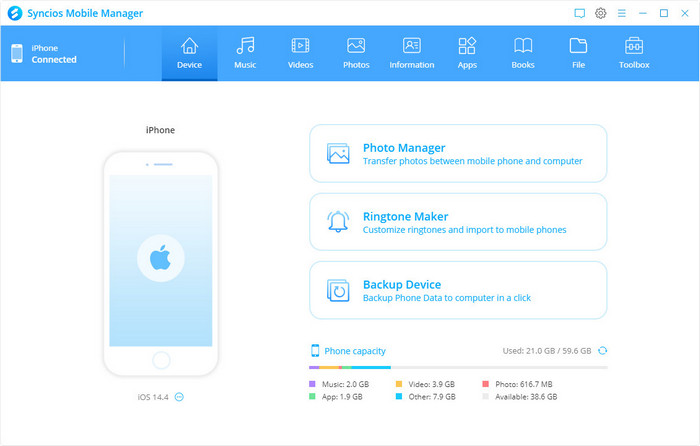 Step 4 Choose contacts and print directly.
In case of some contacts you haven't added to your iPhone, yet you want to print them too, then you can quickly create new contacts in the right form before selecting. Choose contacts by checking the small square on the left side of each contact and you can also select all contacts by checking the top one. Then click the top-right print icon to start the print.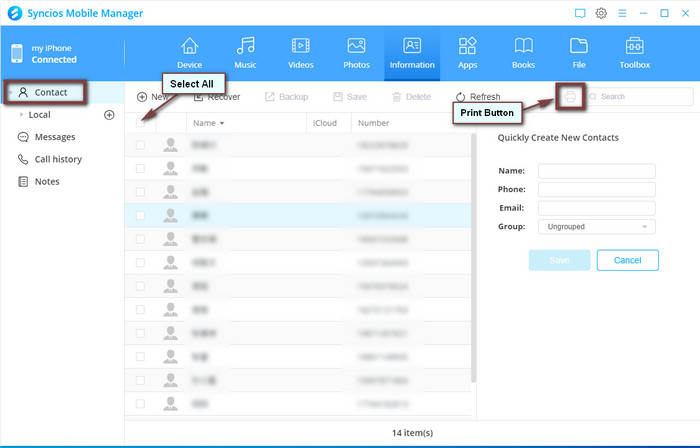 Before starting the print, it will pop out a window to remind you to choose the printer and printing parameters. Click on the "Print" icon in the upper right corner to make your selection. When everything is done, lastly click the second "Print" button down below the window. The printer then will get to print your contacts directly!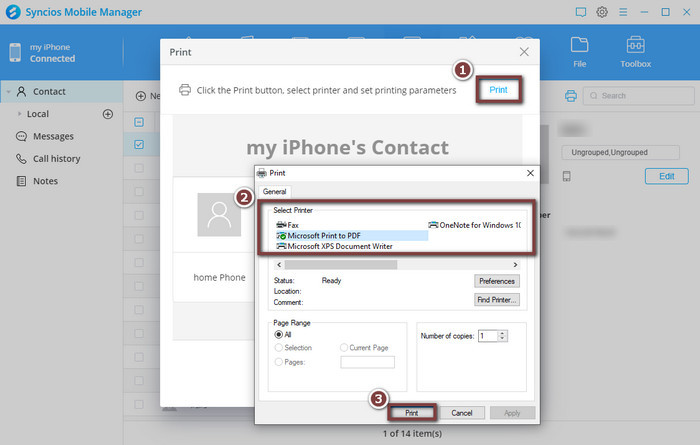 ---
Method 2: Print Contacts via iCloud
Print contacts via iCloud is also a good choice for you under the precondition that you have synced contacts in iCloud. If you have, you can follow the steps below to get your contacts printed now.
Step 1 Login iCloud website with your Apple ID, and click "Contacts" on the menu.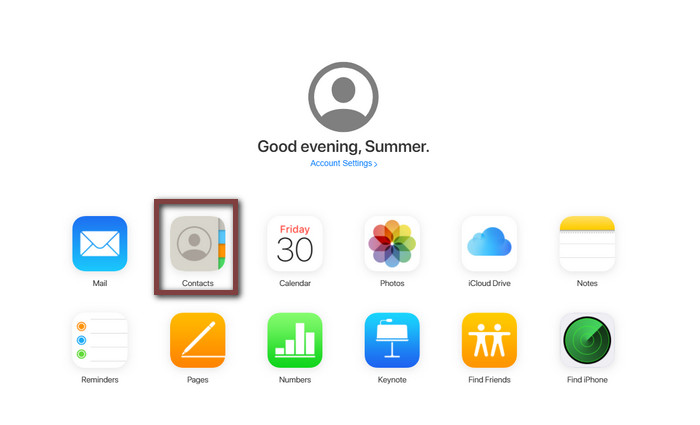 Step 2 Select a contact group on the left you want to print and click the gear icon on the bottom left. Click "Select All" to select all contacts in this group. Then click the gear icon again and click "Print" this time to the next step.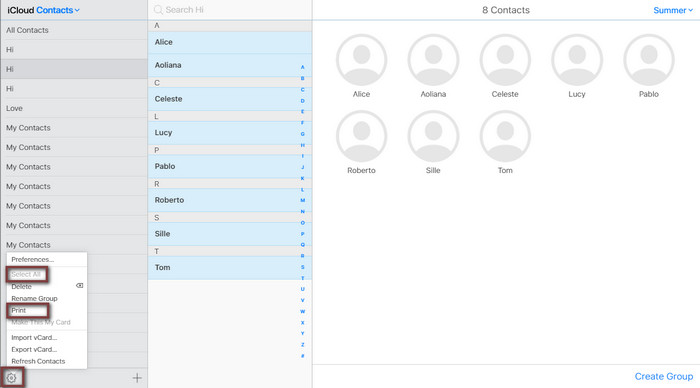 Step 3 You can set the printer or other settings in the next window. When you are ready to print, click the bottom "Print" button to start the print.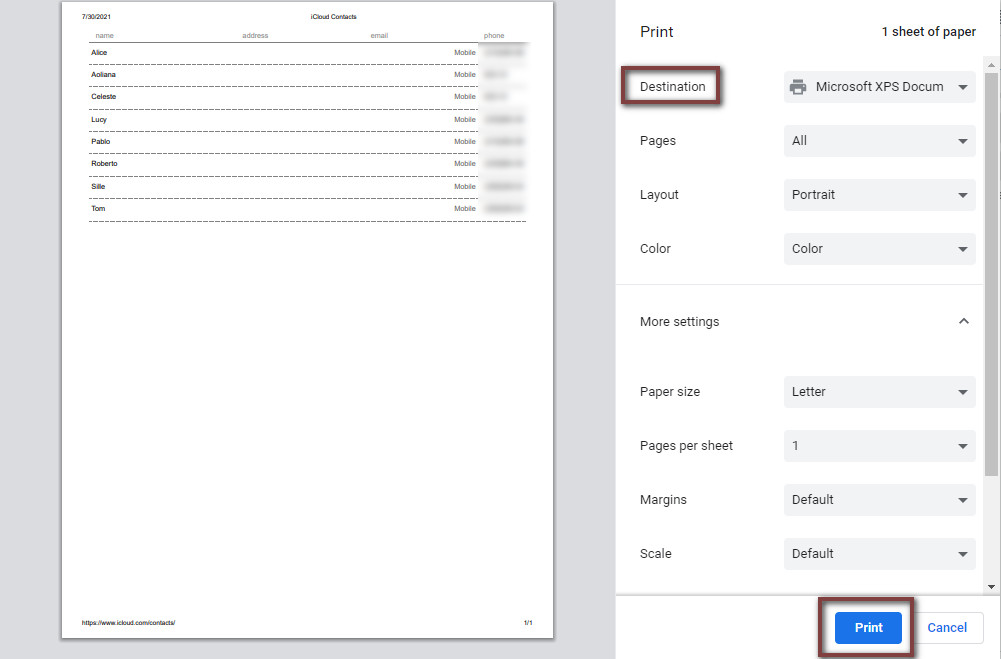 ---
Method 3: Print Contacts from Gmail
The last method is very friendly to those who like to use Gmail. But it also needs you to sync your contacts to Gmail first. If you have synced, a clear and detailed tutorial of printing contacts from Gmail is also offered below.
Step 1 Login your Gmail account. Click the up-right Google App icon and then select "Contacts".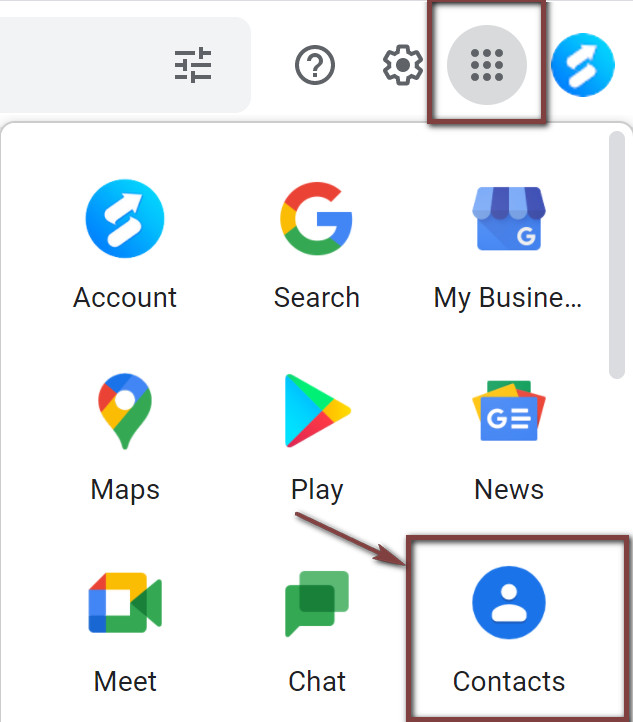 Step 2Now you can see all your contacts in the interface. Checking the small square on the left side of the contacts to choose them. Or you can click the little triangle icon at the top and click "All" to choose all contacts.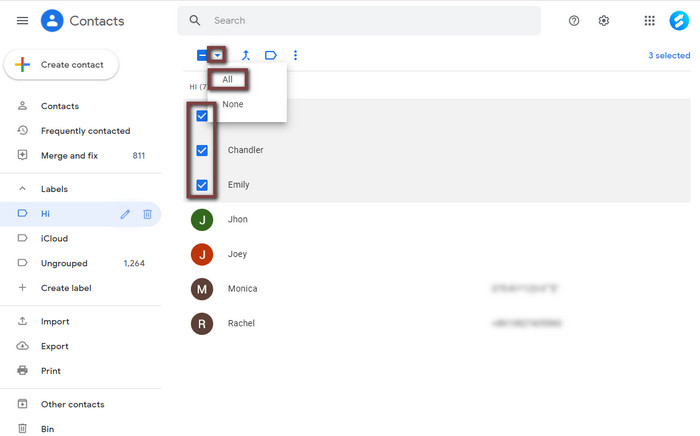 Step 3After making your choices, click the top menu icon and it has the print function. Click "Print" and a small window will pop out to let you confirm your choices. If it's all right, click "Print" again to continue.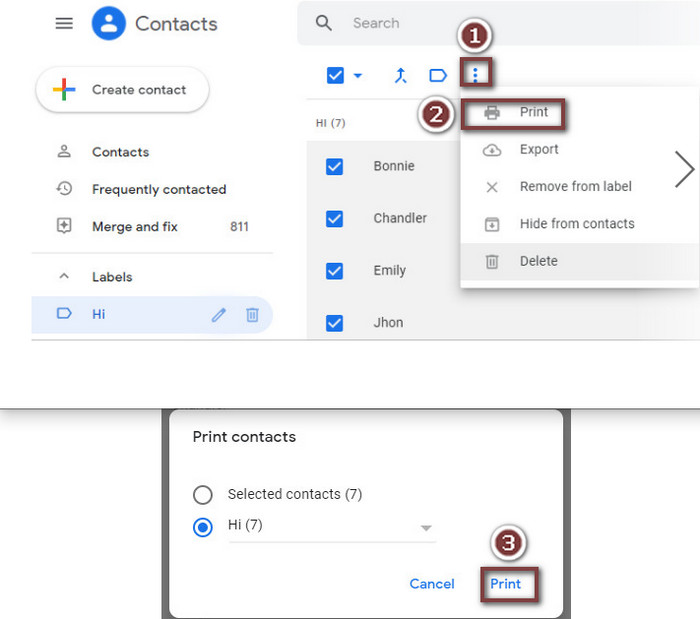 Step 4 Before it begins to print, you can also select the destination, pages, and color as you like. When all settings are done, click "Print" to finish the last step and you can get a paper copy of your contacts now.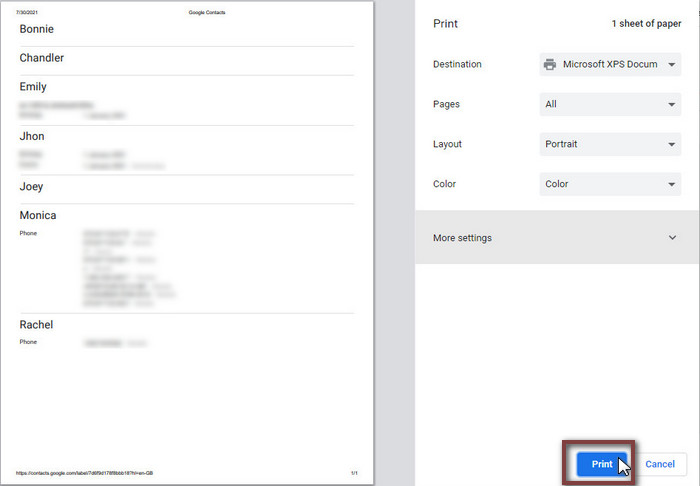 Conclusion
No matter for what reason you need a physical backup of your contacts, these three best methods can help you get what you want easily. However, printing contacts from iCloud or Gmail both need you to sync your contacts first, which can be inconvenient if you didn't back up data in them in advance. Therefore we definitely recommend the first one which can let you print contacts directly from iPhone — using Syncios Mobile Manager. As we shared three ways, you can choose the most suitable one to get started now!
Tips:

what's next? Download Syncios Mobile Manager now!