How to Transfer Everything to New iPhone 13/ 13 Pro in the Easy Way
Since have got a new iPhone 13 Pro or iPhone 13 pro, do you want to get all your stuff from your older iPhone to the new one? Thanks to the data migration tool, it's easy to transfer all data from an old iPhone to the new iPhone 13 series. 2 ways are introduced in this article. By following them, you'll have your new iPhone 13, iPhone 13 Pro, iPhone 13 Pro Max, or iPhone 13 Mini setup in no time at all. Just go on.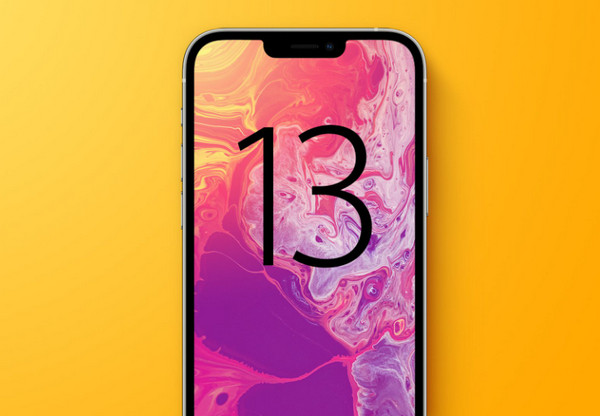 ---
Way 1: Using the iPhone data migration tool available during device setup.
The iPhone data migration tool is available during the device setup. The data migration tool has a few prerequisites:
Requirements of iPhone data migration tool:
The old iPhone must be running iOS 12.4 or later
Must have wi-fi and Bluetooth enabled
The iPhone 13 must also have Bluetooth and wi-fi enabled.
The devices will create an ad-hoc network between each other (like AirDrop) to transfer all data. You'll also want to make sure both devices are plugged into power sources and have sufficiently charged batteries. The rest is pretty simple, but have patience as it may take a while to complete.
How to Migrate from Old iPhone to iPhone 13 Pro, iPhone 13
Ready to use the easy migration tool to get your stuff to the new iPhone 13? Here's how it works:
Make sure the old iPhone is turned on, and placed physically near the new iPhone 13.
Turn on the new iPhone 13 Pro, iPhone 13, iPhone 13 Pro Max, or iPhone 13 Mini, and pause at the "Quick Start" screen.
In a moment you should see a "Set Up New iPhone" screen show up on the old iPhone, tap Continue when you do.
You'll see an animation appear on the iPhone screen in a moment, when you see that hold the other iPhone camera up so that the animation appears in the device's viewfinder.
On the new iPhone 13, iPhone 13 Pro, enter the old device passcode when requested
Follow the steps onscreen to begin to setup the new iPhone
Choose to "Transfer from iPhone" on the new iPhone 13 Pro / iPhone 13 (alternatively, select "Download from iCloud" if you have very fast broadband, but that is not recommended for devices with huge backups or slower download speeds)

Both iPhones will display a "Transferring Data" screen along with an estimated time to completion, let this process complete and don't use either iPhone while transferring data
Transferring all data to new iPhone from old iPhone
After the migration completes, the new iPhone 13, iPhone 13 Pro, iPhone 13 Mini, or iPhone 13 Pro Max will be ready to use with all of the stuff from your old iPhone copied over to it, including all data, photos, music, customizations, etc. This may take a while, so be patient.
There are so many limitations for using the built-in migration tool. How about other users who do not meet the requirements? Luckily, we have another tool. Just switch to the following method.
---
Way 2: Using Syncios Data Transfer
Syncios Data Transfer is well-known by its features of transferring data between iPhones. It can transfer data between mobile phones including iOS and Android phones. After a few steps, all the data on the iPhone will be quickly scanned and displayed, then be transferred to your new iPhone 13 directly, which is very time-saving. It can transfer all the data of the old iPhone phone like contacts, call logs, pictures, videos, SMS and other data to the new iPhone 13. No data will be missed or overwritten. You are most concerned about is its security. It will not leak your information or harm your mobile phone.
What Syncios Data Transfer can do:
Transfer almost all files, including contacts, video, SMS, photos, call logs, music, calendar, and more between phone to phone!
Transfer across multiple platforms: iOS to iOS, Android to Android, iOS to Android, Android to iOS.
Support unlimited phones: share all the data with any phones you have.
Selectively transfer data between mobile phones without data losing or overwriting.
Transfer data between different iOS or Android versions.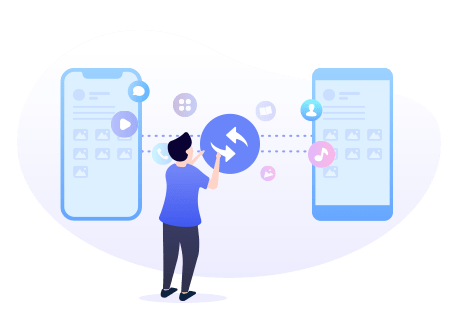 Steps to Sync Old iPhone data to New iPhone 13
Step 1 Click the above button to download and install the proper version of Syncios Data Transfer on your computer. After installing the program, run Syncios Data Transfer from the Syncios Toolkit.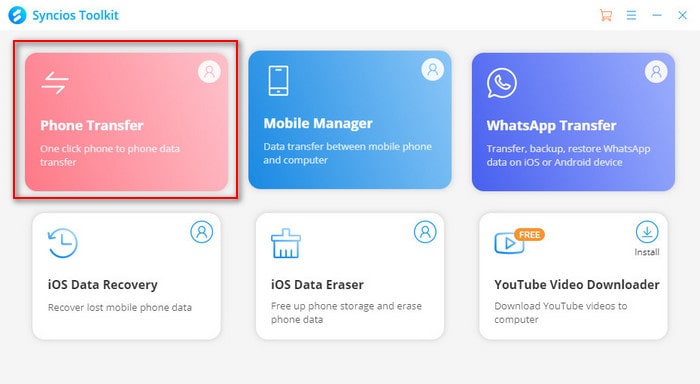 Step 2 Connect both the old iPhone and new iPhone 13 to the computer.
Please connect both your iPhones and New iPhone 13 with your computer via USB cables and launch the Syncios Data Transfer program. Let your iPhones unlocked and authorize the computer when you get such prompts.
Note: If you can't get iPhone connected, please click here to take reference.
Then in the main interface of the program, select the "Transfer" mode.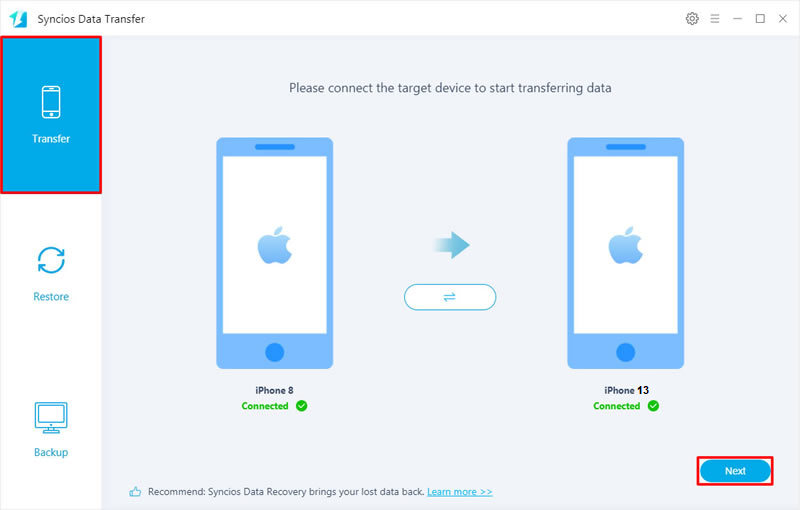 The transfer tool detects your two mobile phones automatically. When the connection is done, you will see two images on both sides representing the old iPhone and the new iPhone 13. For example, you may see your current iPhone in the left position ("Source") and iPhone 13 in the right position ("Target"). If they are not in the correct position, please click the Flip button in the middle to switch the position of the source and target phone. When you are ready, click the "Next" button.
Step 3 Copy data from the old iPhone to iPhone 13.
In this panel, all contents that can be transferred are listed in the category. Go ahead and check the boxes next to the types of data you want to transfer to iPhone 13. And then click the "Next" button to start the transfer process. Please do not disconnect either phone during the transferring.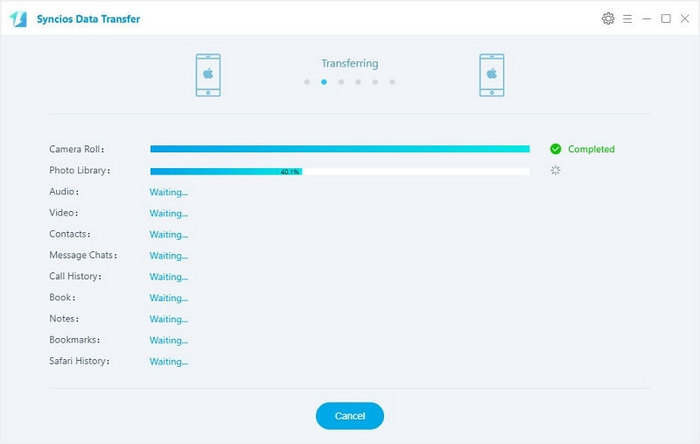 After a while, you will see the window shows the finish of transferring, so all the data are copied from the old iPhone to iPhone 13 successfully.
---
Conclusion
Well, the above are 2 easy ways to transfer all data from the old iPhone to the new iPhone 13. Considering the strict requirements of the iPhone data migration tool, we strongly suggest Syncios Data Transfer. It provides the one-click solution to transfer data between mobile phones. Furthermore, it also supports you backing up your device to your computer, and retrieving it to the iPhone 13.